After getting in-principle approval from the RBI, Chandrashekhar Ghosh gives an insight into the future banking plans of Bandhan in an interview with eGov Editor-in- Chief Dr Ravi Gupta
Now that Bandhan has got 'in-principle' approval by the RBI to set up a bank, what are the plans you are working on?
I thank the Reserve Bank of India for recognising the last 13 years of activities of Bandhan. All these years we have been working in 275 districts across 22 states of the country, and helped 55 lakh families. Almost 50 percent of these non-bank areas have economically poor families and 90 percent do not have any bank account. The objective of the financial inclusion programme of Bandhan is to improve these areas. We are offering services with our vast network that comprises 2,016 branch offices and 13,000 employees.
We serve only one product now that is credit, but as a financial inclusion company, we should also provide three other services — deposit, insurance and remittance. However, as a Non Banking Financial Company (NBFC), we are not yet eligible to provide the other three services. But now that we are going to get the banking licence, these services will be enabled shortly. We will provide our services to each and every citizen as aimed.
Any specific region that you intend to focus on after getting the banking licence?
If you look at India in terms of banking penetration or reach of financial inclusion-related programmes, southern India scores high. The eastern, northern and north-eastern parts have low banking penetration. The organisations, which have financial inclusion as an objective, should focus on areas where people do not have bank accounts. Bandhan aims to serve these people and then gradually move to other states where people do not have bank access.
Financial inclusion operation and banking operation are two different things. How do you plan to re-engineer your organisation?
Several factors need to be considered here. First and foremost is regulatory or compliance issues. As an NBFC, we are focussed to certain compliance-related issues, but as a bank, we are not. These differences will be identified and processed. Then comes the issue of IT…whatever we are using now is good only for micro finance institutions. But, as we become a bank, we need a CBS platform through which we can meet the RBI's banking norms. We are in the process of getting a good CBS-based platform from the market.
The third part is about training our 13,000 employees. Currently, they are providing only credit services, but soon they'll be providing the other three services as well. So, their training is crucial, for which we have set up 8,000 training facilities across the country. Every month 1,500 people are getting trained. Simultaneously, we are also recruiting people who have good experience in the banking sector. I hope that way we can be the bank we want to be.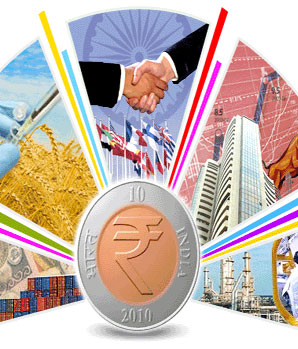 Banking is a highly competitive sector. How do you plan to converge the diverse ideas of banking and financial inclusion?
Firstly, I don't think that there is any competition, because almost half the area we are serving now does not have banks. Another advantage is that we have a good network of people consisting of 13,000 employees, who meet 1 million customers daily and 55 lakh customers over a week's time. On an average, one customer meets our staff 50 times a year. Fairly good interaction with the customers has made us well-versed with the customer needs. Therefore, our accessibility to the various strata of people in the society is comparatively better. And, even if competition does arise in the future, we will be having our network advantages.
What is Bandhan's vision for the next 5 years?
The bank in its first year has to adjust to the customers' requirements, and it takes off from there. In the next three to five years, we intend to reach a larger number of customers and products.
Do you have the figures in mind as to how many customers do you want to reach?
No, we don't have any number as such. But we plan to start the bank with 600 branches and 1 crore accounts. This is a big number compared to the initial figures for any new bank even in other countries.
How do you think your products/ services are different from others in the domain?
We provide quick service, easy process and a friendly behaviour. Apart from that, we have built for ourselves a reputation and people know us. That puts us in a relatively better position than others.
Once you become a bank, will you offer some benefits to your existing customers?
When we become a bank, all our existing customers will also merge with the bank. As for benefits, till now the customer has been getting only one service, but later they'll get three to four services. After turning into a bank, we will be eligible to take deposits from the public. And, if we take direct deposits, it will reduce our cost of fund. Once that goes down, whatever benefit the bank will get will be passed on to the public in the form of interest.
Are you planning to facilitate schemes like the government- initiated DBT in partnership with the government?
This is an opportunity for us to link the government and the poor. We have about 55 lakh customers, who are below the poverty line, and they have been getting funds from the government. But in the interior rural areas, there are no banks. So, when we become a bank, we can give the opportunity to channelise these types of services to the customer.
Follow and connect with us on Facebook, Twitter, LinkedIn, Elets video