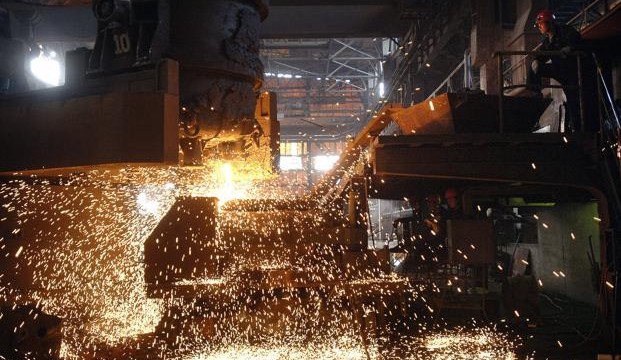 The government is working on creating a single-window mechanism for granting faster regulatory clearances to boost coal, steel and power production.
Following an inter-ministerial coordination meeting recently, Coal and Power Minister Piyush Goyal said the environment ministry would come out with a draft on coal mines located in areas designated as "inviolate" by August this year.
"We all want single-window mechanism. We are working on that front, but it cannot happen overnight as rules for different departments are different," Steel and Mines Minister Narendra Singh Tomar said.
During the co-ordination meeting, in which Environment and Forest Minister Prakash Javadekar was also present, various issues of mutual interest requiring coordination among these ministries were discussed.
"Issues related to coal block, coking coal and steel were discussed. We have all decided that those projects which are within the law and which we can clear as soon as possible, we will do expeditiously so that steel production can go up, coal production can go up," Tomar said.
Goyal said the environment ministry will come up with a draft note on "inviolate areas" or areas which are out of bounds for industrial activity by August and then it would be taken up for further consultation and approval.
He also said a separate auction of coal blocks for the steel industry will be done expeditiously. Action will also soon be taken to increase the capacity of washeries in the Jharia Coal Fields so as to improve the supply of coking coal to the steel industry.
Asked whether Bharat Coking Coal Ltd (BCCL) could be transferred to the steel ministry, he said: "We have an open mind for everything, but as of now, the expertise on managing BCCL mines is with the Coal Ministry and it is an integral part of Coal India. CIL is a publicly listed company."
"I don't think any of us are in a position to start distributing assets of a publicly listed company," he added.
Follow and connect with us on Facebook, Twitter, LinkedIn, Elets video