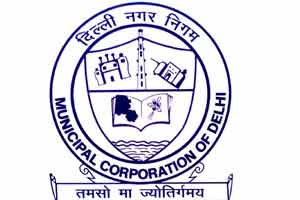 East Delhi Municipal Corporation (EDMC) has planned to launch 'E-Municipality Solid Waste Disposal Monitoring System' to ensure effective monitoring of solid waste in the area.
The system will enable online monitoring of all vehicles that are used to carry municipal waste through GPS and radio frequency identification device. With its inauguration today, the EDMC will become the first civic body in Delhi to have such a system in place.
The entire garbage collection and disposal mechanism in East Delhi areas will be placed under electronic surveillance.
RFID and VTS devices are being installed in all auto-tippers and garbage trucks, some other technological innovations are being introduced to improve efficiency and plug the loopholes.
RFID tagging is a system that uses a small radio frequency identification device (RFID) for identification and tracking purposes. The corporation plans to equip garbage trucks and auto-tippers with RFID tags to monitor their movement.
Similarly, Vehicle Tracking Software (VTS) allows users to monitor and control the movement of vehicles once its trip starts. It helps in better fleet management by reducing the operating costs by delivering mobile assets more effectively.
Further, the operator of the device would also be taking pictures of the garbage dumping spots when the garbage would be lifted. In order to make the system foolproof, the hand-held device would be connected to a central server.  All pictures of garbage lifting will be uploaded on the central server. The data complied by the company and movement of vehicles can be viewed live on a dedicated website www.edmctracking.com.