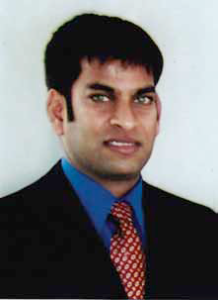 Vijay Singhal, Sugar Commissioner,Government of Maharashtra, gives an insight into e-Governance initiatives launched by his
Commissionerate. In conversation with Nikita Apraj, ENN

Please give us a brief overview of job that is performed by the Sugar Commissioner.
The sugar industry plays a major role in the economy of Maharashtra. It has been the nuclei of economic and social growth in rural Maharashtra. Being a part of the Sugar sector, the Commissionerate of Sugar has an important role to play in the development of he socio-economic landscape of the state. The Sugar Commissionerate, Pune essentially exercises the powers and performs the functions of the Registrar of sugar co-operativesin the State under The Maharashtra Cooperatives Societies Act 1960. The role of the Sugar Commissioner is both Developmental and Regulatory
What are the challenges in managing Sugar Commissionerate?
Sugar industry sees a turnover of Rs. 30,000 crores annually. It is a huge sector with Sugar factories spread across the vast geography of  the state. There are 202 registered co-operative sugar factories in the state, which are owned and run by farmers. And there are 66 private sugar factories erected in the state. Apart from producing various varieties of Sugar, Sugar factories also produce various By-Products including Ethanol, Bagasse, Molasses, Ethers etc. Many Sugar factories also have co-generation plants attached to them. Governing these large entities is an arduous task that requires leadership, vision, co-ordination at different levels, ability to understand problems faced by the industry in their everyday operations. Maintaining and regularly updating database of various information related to these entities is a huge task. Also, efficient communication between Sugar offices as well as with the factories across the state is required. Information about factories, various schemes proposed by Government, important Government Resolutions, Court Judgments etc need tobe readily available to various stakeholders of the industry. Also, it is important for Commissionerate to provide appropriate mechanisms for farmers to convey their issues/grievances to the Government. Another major challenge faced by Sugar Commissionerate, especially in last few years, has been the protests by  Shetakari Sanghatana' demanding higher prices for cane. Also, the issue of sick co-operative sugar factories is essential to the survival of co-operative sector in Maharashtra.
What IT and Communication tools you have leveraged to address these challenges?
To address these issues, Commissionerate has planned an e-Governance initiative across all offices in the state. As part of this initiative, a new web portal of Sugar Commissionerate has been developed at 'www.mahasugarcom.gov.in'. It contains information about Sugar, the Sugar industry in Maharashtra, details of the Commissionerate and its various sections, details of all Cooperative and Private Sugar factories in the state including their address and Google maps of their locations.  The website will also carry information related to Sugar department like important GovernmentResolutions (GR), Circulars, Court Orders, Guidelines etc. This information will
be useful for Cane Harvesters, Sugar Factories, Departmental staff as well as industry experts, researchers and the citizens. The Commissionerate has also implemented a PUSH SMS system for quick and efficient communication between Sugar offices and
from offices to factories. PULL SMS system is being used to collect daily crushing report from factories in predefined SMS format.Work is also in progress for development of the Maharashtra Sugar Information System (MSIS) – an application for automating the governance structure of various sections in the Commissionerate and allied offices across the state. The MSIS will have users at various levels – at Mantralaya, at the Sugar Commissionerateand its Regional offices as well as the Sugar factories.Through this software, the department will be able to track various details like Sugarcrushing and Production Statistics, Recovery(%) Administrative and Financial details of factories etc. Using these pplications factories will be able to submit online proposals for cane crushing license, technical sanctions, expansionand modernization, administrative and financial approvals, various loans and grants proposals etc.The department is also planning to revive the portal developed for 'Online Sale of Sugar and by-products' by SSKs. The total annual turnover of Sugar and it's by-products is estimated at Rs.25,000-30000crores. Implementing sugar sale through Internet will help improving transparency in the sugar sale process. It is also proposed to create a UID Aadharlinked database of members of all co-operative sugar factories in the state. This will enable factories to transfer the member's cane payment directly into their Aadhar-linked bank accounts. This will result in simplified and quick processing of cane payments to the farmers.Sugar Commissionerate is implementing a GIS solution. In first phase, all sugar factories in the state have been mapped on the states district wise map. All factory information is available at a single mouse click. In the next phase, villagewise listing of factory working area is being marked on GIS maps to denote high and low recovery zones, high production capacity areas,and factories showing good financial performance etc. on the map.
How these solutions are helping the Sugar Commissionerate working more efficiently?
The web portal of Sugar Commissionerate has significantly reduced the number of RTI queries and phone calls for information being
received at Sugar offices. It has also ensured availability of information on the go. PUSH SMS system has ensured that important messages are directly delivered to the intended recipients in a matter of few seconds. Also, the PULL SMS system means collection and compilation of daily crushing report from factories has been automated reducing the time and effort required and reducing the possibility of manual errors while compiling the report.The GIS maps available on the website ensure information of factories like their location,address and contact details, capacity, balance sheet and Audit category etc is available to the common man.The planned MSIS system is aimed at computerizing the entire operations at Commissionerate and all interactions between Sugar offices and sugar factories in the state. Through this system, activities like application and issuance of crushing license by factories, submission and approval of various proposals, collecting various information from factories will be done through online web-based interface. The Online Sugar Sale portal is expected to bring greater transparency in the current Sugar sale process. It'll also ensure that latest information regarding Sugar stock in the state be available on hand for taking important policy decision related to Sugar. Also, the portal will provide a National and International platform for even smaller sugar factories in the state.The online process will help in increasing the number of participants in the tendering process and will also result in increase in tender revenue. This will help sugar factories and subsequently,the farmers in getting good returns for their cane crop
What capacity building programmes you have undertaken to ensure maximum use of ICT?
As part of the capacity building initiative, 100 new computers have been procured in 2012 for all Sugar offices in the state. Trainings
have been organized at Commissionerate as well as regional offices by Commissionerate's e-Governance consultant in coordination
with C-DAC, Yashada and the DIT. The trainings have covered basic use of computers, scanning and printing, Use of ISM and Unicodestandards in data compilation etc. Apart from these, application specific trainings from use of web portal backend, PUSH and PULL SMS system have been organized for both department employees as well as Sugar factory representatives.As part for Government of Maharashtra's IT policy, each employees has been given an email ID on the domain '@sugar.maharashtra.gov.in'.The department consultant has also conducted trainings for efficient use these IDs. Tech Saturday is being organized at Sugar Commissionerate and department is also encouraging other offices to extend this initiative.Also a new computer training lab has been setup at Sugar Commissionerate, Pune to provide hand-on user experience to employees.
What is your roadmap for diffusion of IT in the Sugar Commissionerate?
In order for the IT initiative in Sugar Commissionerate to be successful, department has adopted a phased implementation plan. In
the first phase, the web portal and SMS PUSH and PULL system have been implemented. Also, computer infrastructure has been procured and employees have been trained on using computers and email efficiently for daily office work. In the next phase, department is implementing solutions like MSIS which will completely automate the operations of all Sugar offices in the state. We are also implementing Business Intelligence tools to create dashboards which will have live information on various parameters related to Sugar factories available for ready reference helping in better decisionmaking process. Department is also using social media like Facebook, Twitter etc. to engage common citizens and communicate openly with all stakeholders and increase participation moving to smart and inclusive governance structure.
Follow and connect with us on Facebook, Twitter, LinkedIn, Elets video