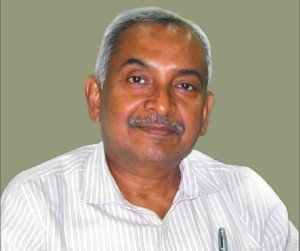 Bijay Patnaik, Chief Secretary, Government of Odisha

As far as the state of Odisha is concerned, which have been the major areas for the integration of IT? To what extent has ICT been able to transform the governance in the state?
Odisha is using IT enabled services for basically providing citizen services to people. We would like to apply IT in those areas, wherever government has maximum interface with people. We have chosen a range of services which are now brought under the purview of Public Services Delivery Act, e.g. driving license, birth and death certificates, education, permits, all kinds of certificates given by revenue offices, etc. Many of these services have also been IT enabled, in the sense that people can log in and get the service promptly. In this, we are going to utilize the common service centres for G2C sercives.
Apart from that we have also been using IT for improving our internal efficiency. One program is the work flow automation which is at various stages of implementation in Secretariat. This intends to reduce the paper work, and help in tracking the letters, files, etc. Similarly, we have different IT enabled tools which are used for various transactions, including cash management.
How much of the focus is being put on the development in the domain of education and healthcare in the state?
As far as health and education are concerned, we would like to project Bhubaneswar as a 'Destination' for education, health facilities and other healthcare related matters. Today, we have IIT, NISER, IIIT, AIIMS; in addition, we also have a number of private engineering and medical colleges. We are positioning Bhubaneswar as a 'Knowledge city'. We are also inviting institutions from all across the country to have their set up in Bhubaneswar. Birla Institute of management is coming up. Manipal group has also shown interest. Ravi Shankar University is a near possibility.
Our effort is also made towards skill development. We have a target of empowering a million people with various skills, during the 12th plan period. We are also toying with an idea of 'Skill University'. The skill university will follow the example of the community colleges. This will be like a two ways traffic- allowing people with only theoretical knowledge to add skills and vice versa.
We have the Employment Mission headed by Honourable Chief Minister. We use that as the umbrella for pushing all our initiatives as far as employment is concerned.
Odisha, in spite of being not so developed, is recently seeing fairly good investments when it comes to IT. To what extent will it accelerate the development process?
We are positioning Bhubaneswar as a tier-II city as far as IT is concerned. We have all the four big players in Bhubaneswar, Infosys, TCS, Wipro and Mahindra Satyam. And we are finding that the number of professionals is going up. At present there are about 15 000 professionals and our vision is to have 50000 professionals in next 3 years. They are the driver of the growth for the city.
Our focus is also on Electronic System Design & Manufacturing (ESDM). We have earmarked 600 acres of land just outside Bhubaneswar. We are aiming to position Bhubaneswar as the hardware destination, Particularly in Electronic System Design and Manufacturing (ESDM). Eastern India has not seen any development in ESDM and so we would like to project Odisha as the destination for this. It is going to be a manufacturing hub as well as a R&D hub, which will subsequently be attached to premier  institutes like IIT, IIIT, NISER, etc which could be the incubation centres.
Odisha is an agrarian state with about 70% of its population coming from agriculture background. This would be heartening to know that this year the agricultural growth is 16 %, which is very high. During the 11th five year plan period, we were consistently above 4% which is above the national average. So our vision is to continue and maintain this growth rate.
What is your vision for the state?
Odisha has seen huge investments in large industries, basically the mineral based industries. Now the investments which are in the pipeline or at MoU stage are up to the tune of INR 8 lakh crores. That is the kind of investment Odisha has invited and this drives the growth of the state. Our average growth rate during 11th plan period was about 9%, which is higher than the national average during that period. We would like to sustain that during the 12th plan. This is how we portray our growth vision.
Our aim has been to maintain a growth rate, on a sustainable basis, taking into account our own strengths. Our strength is our natural resources; and our human resources. So we are trying to make maximum utilization of both; not in an over-exploitative manner, but on a sustainable basis. Since we have demonstrated our capability to grow, we are confident to maintain it in next 20 years.
Follow and connect with us on Facebook, Twitter, LinkedIn, Elets video