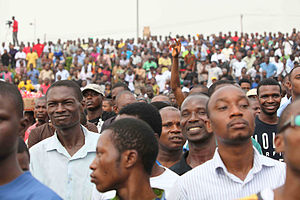 The State Government in Nigeria's Ondo State has launched a multipurpose digital card called 'Kaadi Igbe Ayo', designed to help the state government manage, monitor and audit all free services that the state will be offering to all residential persons.
Managed by the State Information Technology Agency (SITA), but funded by the state government, the digital card, which comes with high security features, will be distributed free of charge to all interested persons, upon registration.
According to the Project Coordinator of 'Kaadi Igbe Ayo', Tunde Yadeka, the card will serve many functions relating to e-Governance.
According to him, the state government would use it as a platform to have access to state residents in all free services in the areas of health care, education, agriculture, among other social and welfare packages.
He says that the card will facilitate strategic planning and development, efficient record keeping, and human resources monitoring in the public sector. It will also facilitate anti-corruption solutions in the public sector, enable higher level of qualitative and quantitative service delivery in people oriented sub-sector such as health, education, transportation and agriculture, as well as facilitate the systematic development of databases for efficient security and surveillance purposes.
Several pieces of information can be stored in the electronic digital card. This can be information related to health records of patients, blood group and genotype of individuals, individual bio-data, as well as records of free social services offered by the state government such as fertiliser distribution, immunisation, farm tools distribution, relief materials distribution, free drugs distribution for pregnant women and sick people, among several others.
"Exciting news! Elets eGov is now on WhatsApp Channels 🚀 Subscribe today by clicking the link and stay updated with the latest insights!"
Click here!