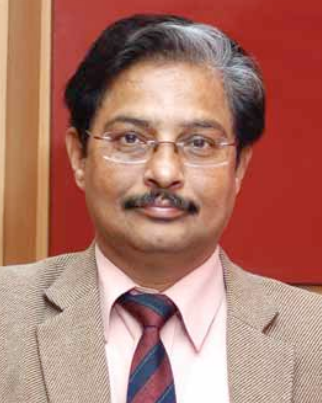 Dr Ashwini Kumar Sharma, Managing Director, National Institute of Electronics and Information Technology (NIELIT)
NIELIT has been playing a key role in improving the reach and scope of IT related education in the country. What is your vision for the organisation?
There is going to be a vast increase in the scope of work that NIELIT has been doing. NIELIT has been set up to carry out Human Resource Development and related activities in the area of Information, Electronics & Communication Technology (IECT). The organisation has its headquarters in New Delhi. It has branches in 23 cities across India – Agartala, Aizawl, Aurang- abad, Ajmer, Calicut, Chennai, Chandigarh, Shimla, Gorakhpur, Lucknow, Patna, Gangtok, Itanagar, Imphal, Srinagar/Jammu, Shillong, Kohima/ Chuchuyimlang, Kolkata and Tezpur/Guwahati. The organisation is engaged both in the formal and non formal education in the area of IECT. It also concentrates on developing industry oriented quality education and training. It is establishing standards for becoming the country's premier institution for examination and certification in the field of IECT. Today NIELIT is a National Examination Body, which accredits institutes/organisations for conducting courses particularly in the non- formal sector of IT Education & Training. Our vision for the organisation is to make NIELIT an institute of national importance in the field of IT, electronics, e-Governance and education. NIELIT can become of a stature that is similar to the IIT or IIM, with the permission and the blessings of the Hon'ble Parliament.
At times students face problems as they are unable to access course content in their own language. What steps is NIELIT taking to help such students?
NIELIT has developed CCC e-content in all the constitutionally recognised Indian languages except in Santhali. The e-contents of CCC has also been devel- oped in Mizo and Kokborok. The e-contents have been made available on a dedi- cated e-learning portal "http://elearn.doeacc.edu.in" for free access by students. We are in the process of developing e-content for other courses and we are also planning to conduct online examinations.
NIELIT is now undertaking projects concerned with capacity building in the field of e-Governance. Tell us about it.
As you might know, NIELIT will be undertaking projects to conduct e-Governance training for various cadres of Central and State Government officials with funding support of Department of Administrative Reforms and Public Grievances. NIELIT  has conducted one workshop for the Cabinet of Bihar. It is also conducting e-Gov Capacity Building for senior officers in Delhi Government. Capacity building in the area of e-Governance is of great importance to the nation, and we are keen to contribute our mite in it. To take this up, our team of senior directors was in NISG (National Institute for Smart Governance), Hyderabad, for five days training in e-Governance project lifecycle. NIELIT centres in different parts of the country have been undertaking Capacity Building for improving the IT literacy and employability of ST & SC candidates.
Tell us about the work that you have been doing for NPR.
NIELIT is the Nodal Implementing Agency on DeitY (Department of Electroncs and Information Technology) for the data digitisation for the creation of National Population Register (NPR) project of Registrar General of India (RGI). Data digitisation work for UT Chandigarh has been completed on pilot basis in March 2012. In Phase I, the data digitisation work of 25 urban zones have been completed and data digitisation in respect of 19 rural zones are expected to be completed shortly. In Phase II, for 48 rural zones, the contract has been awarded to successful bidders and work is in progress and is expected to be completed by March, 2013.
You have been associated with IT Industry for almost 28 years. Before taking over as MD, NIELET, you had been serving as Managing Director, RajCOMP, and Director Technical RajCOMP Info Services Ltd. In that capacity you had been instrumental in executing many IT and e-Governance Projects for the Government of Rajasthan. Tell us about the main issues that you have faced in bringing the benefits of IT to the masses.
Every IT project comes with its own set of unique challenges. And when the project is from the field of e-Governance, then the challenges become more complicated, as in such cases we also have to look at governance issues, along with IT. When a project is being implemented, multiple issues related to Vendor Management, Technical Management, Finance Management, HR Management, Legal Management and over and above the Expectation Management come to the fore. It is possible that the expectation of the end-users, the citizens, could be totally different from the expectations of the policy makers. It is a difficult task to bridge the gap between the two sets of expectations. Also there can be mismatch in terms of time, cost and even the vision of any project due to changes in government or administrative setup. While conceiving any e-Governance project, we tend to think that automation will automatically result in e Governance becoming a reality.
We tend to forget that the IT component in any e-Governance project is only 10 to 15 percent. The major component is management and implementation of the decision and policy of the government, and that is a much tougher task. At times, the financial considerations make it impossible for us to go for the best possible technology in e-Governance projects, so this too is a challenge. We are unable to hire the most talented experts as they require a higher salary, the government norms restrict the salary that can be paid to the experts. Moreover, when we are implementing e-Governance projects, we think of pilots only and pilot hardly get rolled out because of multiple reasons.
"e-Governance projects will not be able to deliver at the ground level unless there is capacity building in a big way"
During the last few years Rajasthan has achieved lot of success in e-Governance implementations. In your opinion what is the most critical factor for the successful execution of e-Governance Projects?
The capability of government departments to work as a cohesive team is important. A good team leader and support from the seniors are the key factors for success of e-Governance project. In Rajasthan, I achieved a degree of success in execution of NeGP Projects, after joining as the Managing Director of Rajcomp in June 2009. The projects that I was involved with are the CSC, State Data Centre (SDC), State Wide Area Network (SWAN), e-District, State Service Delivery Gateway (SSDG), etc. I have also contributed in the successful launch of the RPSC online. This all had been possible because of kind support that I have received from the Secretary (IT), Shri Sanjay Malhotra, Principal Secretary (IT), Shri Shrimant Pandey. I was also guided by the vision of the leader, Hon'ble Chief Minister, Shri Ashok Gehlot.
In your opinion what is the importance of field experience in the success of e-Governance projects? Should the government departments focus on having at least a few people who have the experience of working in the field?
e-Gov Projects face major challenges in terms of shortage of experts having knowledge of technology with the IT companies. It also faces challenge in terms of commitment from the top and ownership of the project. It has been observed that those who have driven motorcycle in the field are different from those who know how to drive motorcycle on the blackboard. I am pointing out to the fact that issues being faced in the field are different from those discussed at policy making forums. At planning stage a project might seem very a project is very simple but when it is being implemented in the field, multiple issues related to Vendor Management, Technical Management, Finance Management, HR Management, Legal Management and over and above the Expectation Management starts. So field experience is of utmost importance.
You have taken over as the Managing Director of NIELET, a Government of India organisation, engaged in capacity building. What are the main challenges that you are facing in the new assignment?
The new challenge is a part and parcel of the assignments I have been executing because unless and until capacity building in the field of IT and e-Governance is undertaken for government employees and citizens, we will not be able to bring the real fruits of IT to our citizens. e-Governance projects will not be able to deliver at the ground level unless there is capacity building in a big way. In my humble opinion, my new assignment is nothing more than a continuation of the activities that I have been part of during my earlier years of service. It provides me with opportunities for using my past experiences of working with actual projects to design new course content and better ways of delivery through IT tools.