ESDS Software Solution Managing Director & CEO Piyush Somani provides an overview of the expectations that his company has in 2013, in conversation with ENN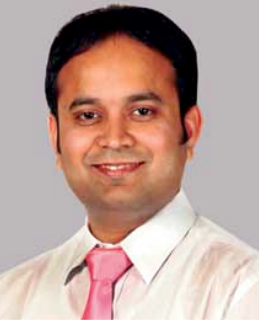 What changes and improvements did you notice on e-Governance front in the year 2012?
Lot of positive changes in e-Governance took place in year 2012. There has been implementation of some projects that were started as proof- of-concept projects. These projects were aimed at designing citizen-centric services and have been implemented with more dependable service mechanisms. Solutions like Aadhaar cards and use of GPS are steps towards making sure that citizens everywhere are able to access welfare schemes. 2012 saw implementation of cost effective delivery stations (kiosks) that enable private players to take ownership of operating the services profitably. The broadening of the way for private organisations has also helped in reducing the burden on central agency, thus enhancing speed of implementation and offering better value proposition to citizens.
What policies and reforms are you looking forward to in 2013 for making the e-Governance sector more successful?

A major policy that will decide the fate of e-Governance is the one that can track and measure the progress of any initiative. A proper roadmap must be in place for the sector to drive this long-term systematic change to be successful. Rather than having different online portals for various initiatives, there should be an initiative to have a common single portal with a sin- glesign on policy for all public services. States need to work with the Centre to come up with better policies. Initiatives need to be prioritised to be implemented based on the ease of implementation and its criticality. Business processes that need to be restructured must be identified early on and redesigned keeping in mind the acts, laws and regulations that govern them. The push from the Central Government to give software development and hosting work to National IT companies needs to be re-thought if we want to be on par with other developing nations. e-Governance must also focus on mobile apps since that is the future of ICT.
In what ways do you think your company can engage more with the government for ICT initiatives in the year 2013?
ESDS is a high specification, carrier-neutral, fully-managed data centre built on the concept of Green Data Center. ESDS is engaged with the government for ICT initiatives till now by providing turnkey solutions and software solutions to organisations. We have developed, a unique cloud platform called eNlight. eNlight takes care of resources allocation, scalability and server upgrade or downgrade cycles automatically and adjusts resources in real-time, without the need of a server reboot. This makes up a perfect solution for critical applications that require zero downtime and applications where the traffic is sporadic. ESDS has also developed an ePDS (Public Distribution System) solution that can be used for online monitoring of commodities on real-time basis, detection and elimination of bogus ration cards, and providing flexibility to citizens to get ration from any shop in their city.
Talking about sectoral reforms and expectations, what are some specific expectations from the government for your specific sector?
India is still way too costly in terms of providing data centre services. While the hardware cost has come on par with that of the global market, cost of bandwidth still says on the higher side. Policies need to be made where the cost of bandwidth comes down to a level such that Internet becomes accessible to every citizen of India, be it in a city, a village or any rural area. NIXI is a very good initiative that has helped decrease the cost for domestic band- width usage but unless NIXI in all states are interconnected the cost incurred will really not prove to be an advantage for hosting providers. The State Government needs to make sure that dual power supply is available in all cities, which is one of the critical requirement of any data centre. With the growing cost of building a data centre, government should provide certain benefits to the upcoming entrepreneurs to help them grow the hosting sector, and one fine day, make India a hub for hosting services similar to what India has become today in the field of software development.  
Follow and connect with us on Facebook, Twitter, LinkedIn, Elets video