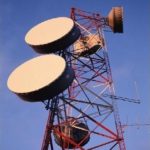 The Telecom Regulatory Authority of India (TRAI) has proposed a sharply-higher-than expected base price for an auction of 2G radio spectrum. The TRAI proposal comes after the Supreme Court order to cancel all telecoms permits awarded in a scandal-tainted 2008 sale and redistribute them through open bidding.

The regulator proposed a base price of 36.22 billion rupees for every megahertz of spectrum in the 1,800 mega hertz band, where radio airwaves will be made available after the cancellation of the licences.
This is a steep increase from about $320 million each that carriers paid for at least 4.4 mega hertz of all-India spectrum in the earlier grant process, a price which a state auditor said was "unbelievably low".
The TRAI also proposed that the auction should be open to all eligible carriers holding spectrum below a prescribed cap. The regulator's recommendations are not binding on the government, which has the final say on the auction rules.
Follow and connect with us on Facebook, Twitter, LinkedIn, Elets video