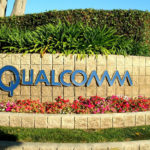 Bharti Airtel is in advanced discussions with US chipmaker Qualcomm to buy its fourth-generation licences for about Rs 6,000 crore. This acquisition will allow Airtel to quickly launch 4G services in the key markets of Delhi and Mumbai.
According to reliable sources, the deal is likely to be closed by June and will be accompanied by technology agreements between Qualcomm and Bharti. Fourth-generation, or 4G, services offer users Internet access at three times the speed of 3G and require broadband airwaves.
In the broadband wireless auction of 2010, Qualcomm had won airwaves in four regions – Mumbai, Delhi, Haryana and Kerala – for Rs 4,900 crore.
Qualcomm's talks with Airtel have been going on since 2011, but they had to be put on hold after the telecom department cancelled the US chipmaker's mobile broadband permits last year on the grounds that it had not applied for licences within three months of the auction.