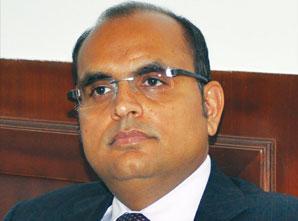 Aman Kumar Singh, Secretary (IT & BT), Chattisgarh, in an exclusive interview with egov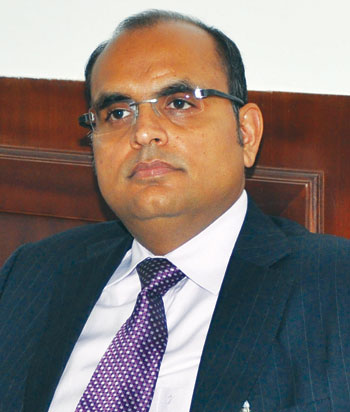 What initiatives is the Department taking to foster growth of IT industry in the state?
Chhattisgarh recognises the importance of Information and Communication Technology as a key enabler in economic development. We are trying to improve the society at large through good governance. In present scenario, e-Governance platform will be most important enabler for improving governance through a process of continuous self-appraisal. It would also be the best means to take government to the last mile. IT department through the nodal agency CHiPS is implementing it's roadmap for e-Governance in the state. We are trying to develop an environment conducive for attracting knowledge based industries through extended support to IT/ITeS industries.
How do you rate the state's response to e-Governance?
The state's e-Governance journey started in 2002-03 and in the last 10 years the state has come a long way in terms of acceptability and maturity of the end users for the various eGov initiatives taken by the departments. Almost every department is using ICT in one form or the other. Examples are CHOiCE project, PDS, eProcurement, GIS and CG-SWAN, all of which are functional and are being used across the state. These projects have also been appreciated at the National Level in various forums.
How is the Department contributing towards the modernisation of police forces?
Chhattisgarh has started the implementation of the Mission Mode CCTNS project. Before the conceptualization of the CIPA and CCIS project the predecessors of CCTNS, Chhattisgarh Police started using ICT for Automatic Finger Print Identification System (AFIS) and some citizen centric modules through CHOiCE project which is a flagship project of IT department & CHiPS. The IT department has always extended its' full support to Police, presently IT department is working with Police on CCTNS, Dial 100 and Command Control Room projects.
What systems are best suited for biometric identification?
Experts believe that biometric identification technology is here to stay for a long time to come. Whether it's for time and attendance/workforce management, healthcare, banking, membership management, public safety or point of sale, biometrics continues to gain popularity. While picking up a biometric identification system, you need to consider the nature of your work and the sensitivity or value of the data and products that it contains. Understanding your security risks will largely determine the type of system you decide on and what is needed to implement it. Consideration is given on the Performance, Acceptability, Circumvention, Robustness, Population coverage, Size, Identity theft deterrence in selecting a particular biometric solution.
Are biometrics more secure than other systems of verification?
Biometrics is the only identification technology that can verify with near absolute certainty the identity of an individual. Biometric authentication strives to make systems more secure. They eliminate the risks that come with using password, PIN's and other normal authentication methods.
How can biometrics be used for investigations by the police?
Chhattisgarh Police has started using ICT for Automatic Finger Print Identification System (AFIS) and some citizen centric modules through CHOiCE project which is a flagship project of IT department & CHiPS. Making best use of biometrics will also involve relationships outside of the Police Service. However, the Police Service cannot rely solely on the commercial sector to meet all their needs. A detailed roadmap for Biometrics in Policing needs to be worked out. In Chattisgarh, Biometrics Technology for Person Identification within the Police Service is being discussed with the Police Department.