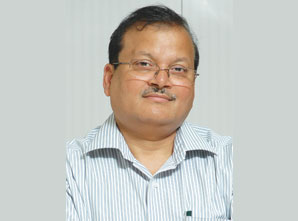 The country's defence establishment can make massive improvements in almost all areas of its functioning if it could deploy ICT solutions in an effective manner
Shankar Aggarwal, Additional Secretary, Ministry of Defence, Government of India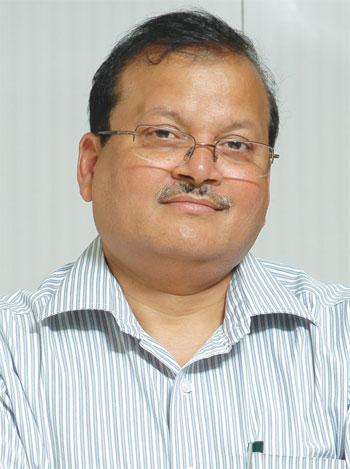 At the time of Independence, ensuring security of the country was the foremost challenge before us. This challenge was compounded by a volatile neighbourhood and our forces and civilians stood together and we have been able to ensure national security to a large extent, against all odds. Today after almost 65 years of independence we have not only kept the country united, we are now a force to reckon in the entire world.
Security of the country involves two aspects – preventive and curative. And in both these aspects one feels ICT can be deployed to our advantage. For example, take the curative side. When the country is at war, we have to ensure that all information is made available to each and every person who could make use of that information to advance our strategic objectives. It is imperative that the soldier on the battlefield receives authentic information in a reliable, secure and timely manner. Secondly, we also need to have seamless integration of information as well. Earlier we were basically dependent on one wing of the force – for coastal security the Navy was deemed responsible, and for territorial security- the Army. However, the situation is not the same anymore. In present times, if one has to decimate the enemy, all arms of the forces need to collaborate and work together to ensure integrated functioning. There has to be a very high level of integration in the activities of all wings of the armed forces and this is also a huge task.
---
"The future of warfare is increasingly moving to electronics and the personnel fighting these wars would need to be comfortable in using technology"
---
Coming to the preventive side, we have to invest a lot in developing large scale surveillance capabilities. This requires a lot of integration, sharing of information among the armed forces and also among the different intelligence agencies. This in turn requires a lot of discipline in terms of standardisation. It requires new systems that can ensure seamless sharing of information in a secure manner.
Overall, we need to build our capacities in the field of ICT. The future of warfare is increasingly moving to electronics and the personnel fighing these wars would need to be comfortable in using technology effectively if we are to prevail in these wars. We have to build enough capacity and impart the necessary ICT skills to our personnel.
ICT can also be used to make a major difference in the way the defence establishment handles its personnel-related issues such as human resource issues. In this area, the lack of transparency is a major grievance of the personnel. With infusion of technology in the HR department, significant qualitative improvement can be brought about.
The defence establishment procures goods such as uniforms, shoes, belts, provisions etc on a truly massive scale. If we could move to a system of e-procurement, we could bring in a lot more efficiency and accountability and certainly cut on costs also.
Similarly, ICT could make a significant impact in the way the defence establishment manages its finances. We deal with almost 2 million personnel and if we had to take care of them we had to have our account in perfect condition and that will be possible only with the introduction of ICT.