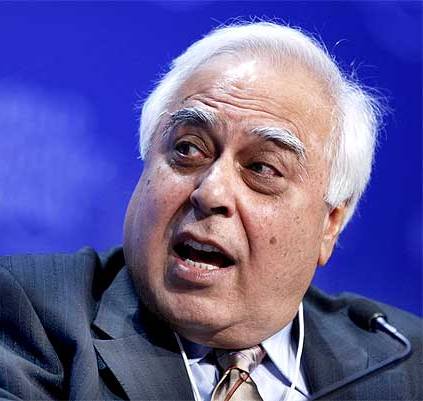 Seeking to calm the fears of China-style censorship on social media companies like Facebook and Google, the Information Technology minister, Kapil Sibal, said that no Indian government would ever censor social media.
While speaking at the Nasscom Leadership Summit, Sibal said, "No government in the country will ever censor social media. But we need to make sure that everybody obeys the laws of the country. If the print media and visual media obey the laws, the social media can also obey the laws."
"I want to say once and for all, without any obfuscation, no government in India will ever censor social media," he added.
Later on, while speaking to reporters, Sibal added, "We have never had any intention nor did we ever say we are going to censor social media, but we do believe that all media must obey the laws of this country."
Sibal's comments have came in the backdrop of a Delhi court's order asking social and networking media sites like Facebook, Twitter, Google etc to remove objectionable contents.
The controversy centres on a law passed last year that makes companies responsible for content posted by users on their sites and giving them 36 hours to remove it if someone complains.
The new law has led to two cases being brought by individuals against Internet companies. Despite the new rules to block offensive content, access to the Internet in India is still largely uncensored, in contrast to the tight controls in neighbouring China.
During the last three years the number of Internet users in the country has almost rippled to 300 million. This makes India the world's third-biggest Internet market after China and the United States.