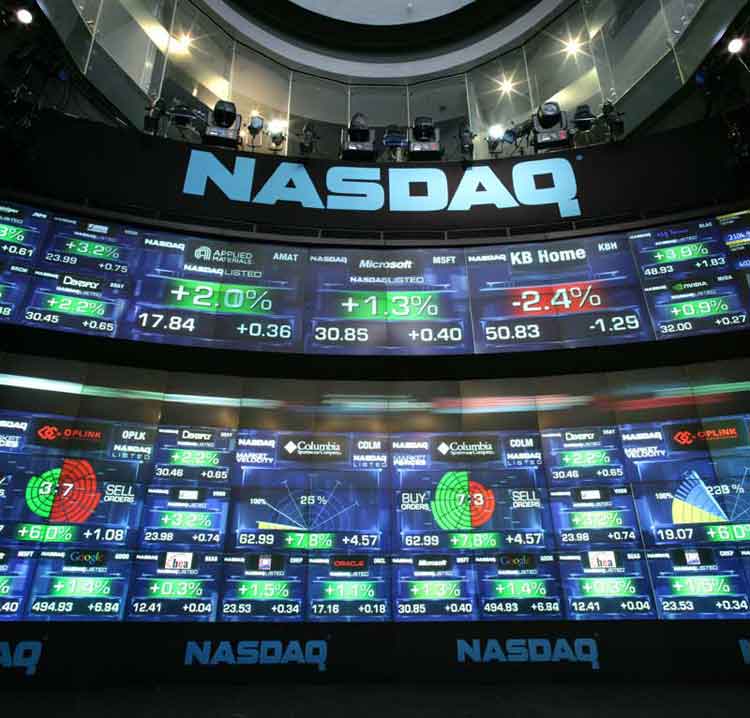 Those trying to use the websites of the exchange operators Nasdaq and BATS have had to face massive disruptions as hackers have attacked these sites over the last few hours.

At one point of time, only the banner carrying the logo at the top of the web page for www.nasdaq.com was visible during repeated attempts to access Nasdaq's site. However, the trading in Nasdaq-listed stocks has not been affected.
Last year, Nasdaq OMX disclosed an intrusion involving "suspicious" files on its Directors Desk system, which lets corporate board members communicate and share information. The National Security Agency, the top U.S. electronic intelligence service, joined a probe of the 2010 attack, people familiar with the investigation said.
A federal investigation into the 2010 cyber attack on Nasdaq found lax security practices, according to people with knowledge of the probe.
Last October, the NYSE's website was inaccessible for 30 minutes, according to an Internet monitoring company, but the exchange said there was no interruption of service.
Over the last year, Anonymous and a splinter group known as LulzSec have been involved in a string of high-profile cyber attacks whose targets include the U.S. Central Intelligence Agency, the television network PBS, Sony Corp., MasterCard Inc. and the websites of governments in Egypt and Tunisia. More than 20 members have been arrested in the U.S. and Europe.
Follow and connect with us on Facebook, Twitter, LinkedIn, Elets video