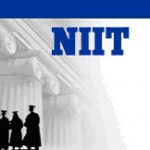 NIIT Healthcare Technologies has implemented MASH at Antelope Valley Hospital in California. The program is named MASH because it enables healthcare providers to Manage, Analyse, Sustain and Harness patient information. Patients of the Antelope Valley Hospital emergency room, the second busiest ER in the state, are using a customised iPad to check in, verify and update information, as well as to self-triage and to sign electronic consents.
MASH is fully compatible with many healthcare software programs and offers automated online bill paying, records management, pre-registration, scheduling and targeted communication with patients. MASH's iPad check-in application has cut patient check-in times by up to 80 percent in other healthcare organizations. Patients are able to easily access and control their personal information while providers receive information faster, and are able to track patient, operational and revenue data.
Lalit Dhingra, President NIIT Technologies and Managing Director, NIIT Healthcare Technologies, said, "Today's patients lead busy lives and thus appreciate the convenience, efficiency and security provided by an iPad-based program like MASH. We are proud to offer a disruptive, game-changing program that brings the latest mobile technology to the healthcare industry and are delighted that MASH will help to transform patient and physician experience across Antelope Valley Hospital."
"MASH's ability to reduce the waiting time and paperwork in our ER will provide our hospital with life-saving and cost-saving technologies," said Humberto Quintanar, Chief Information Officer of Antelope Valley Hospital.
"We are consistently striving to utilize innovation and technology to deliver quality patient care and improve patient satisfaction," stated Edward Mirzabegian, Antelope Valley Hospital Chief Executive Officer. "Implementing the MASH self-registration system will streamline our patients' check-in experience and greatly reduce ER wait times."