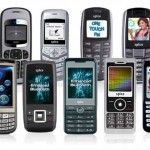 The Intelligence Bureau (IB) has sent a communication to the telecom ministry demanding that the mobile companies should be asked to have in place mechanisms for tracking internet usage on mobile phones.
The IB is of the view that internet usage on computers where the connectivity is offered via Internet Service Providers (ISPs) are traceable. But it is not possible to track browsing on mobile phones as telecom companies have not set up facilities for real time tracking of websites visited by their customers.
The communication from IB adds that even when provided with Internet Protocol (IP) addresses of websites, telcos were not in position to identify customers who had visited or browsed these sites.
This missive from IB is yet another instance of the government taking steps for monitoring mobile and internet usage in the country on security grounds. BlackBerry maker Research in Motion (RIM) has already agreed to set up a server in Mumbai for lawful interception of its messenger services. The government has also asked Nokia to follow suit to enable security agents to legally track down its push mails.
The government also plans to ask email service providers such as Yahoo, Gmail, Microsoft and others to route all emails accessed in India, through servers based here, even if the mail account was registered or made in a foreign land. It has also been decided to set up an 'India-centric Skype' to address national security concerns. The 'Indian Skype' may be used by government officials to communicate with each other.
According to sources, DoT has already reacted on IB's request. The mobile phone companies have been asked 'to put in place suitable mechanism to uniquely identify individual subscribers based on IP addresses provided by law enforcement agencies'.