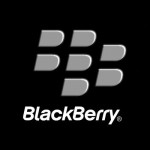 RIM, the maker of BlackBerry, has finally set up its server in Mumbai. The home ministry has been insisting that RIM should set up its server in India to enable the security agencies to make lawful interception of its messenger services.
In the recent meeting held at the Union Home Ministry, officials of the security agencies were informed that Canada-based Research in Motion (RIM) has installed the servers in Mumbai.
By setting up the server in India, RIM has had to drop its reluctance to make an exception to its policy of securing communication from any real time interception.
The department of telecommunication has also asked Nokia to do what RIM has done so that its push mails can be legally tracked as and when required by security agencies.
A presentation made at the meeting held in the office of the Home Secretary said that a team of officers has inspected the servers and permission for direct linkage for lawful interception was expected to be issued shortly.
According to the licensing conditions, the service providers are liable to put in a mechanism to allow security agencies to intercept any conversation or message of any subscriber whenever required.
As telecom service providers like Airtel, Vodafone, RCom, the Tatas and the government-run BSNL and MTNL are offering BlackBerry services, it is the responsibility of these operators to ensure that the security agencies get access to all the services they offer.