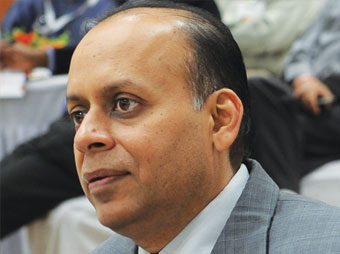 A bottom up approach for urban governance though effective use of ICT will ensure enforceability and transparency in public service delivery

Dr Ajay Kumar, Joint Secretary, Department of Information Technology, Ministry of Communications and IT, Government of India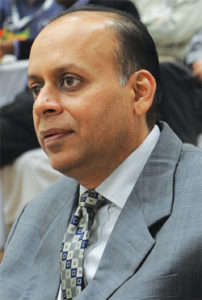 e-Governance is gaining wide currency in India with the Government of India giving it formal acceptance through policy documents, primarily the National e-Governance Plan  (NeGP). While industrial infrastructure such as rails, roads, and telephone lines were the  cornerstones of development in the previous centuries, the 21st century is marked by growth  of Information Technologies. Today, urban planners and developers, and governments and  industries can use technologies to transform their cities for enhancing the quality of life of  citizens and for sustainable urbanisation.
Need of IT in Urban Planning
There has been rapid urbanisation in India in the past decades. Urbanisation creates vast pressure in terms of increased demand for services such as energy, education,  healthcare,transportation, sanitation and physical security. There is an urgent need for cities  to apply advanced Information Technology and analytics to develop a more citizen-centric approach to services.
An intelligent and connected city is one that has been able to connect to all its citizens and  made them a part of the growth process
There is a need for a comprehensive Urban Information System to meet development needs of  growing urban areas, and deployment of technology to facilitate people induced planning for  smart cities is a must. An intelligent and connected city is one that has been able to connect to  all its citizens and made them a part of the growth process. Such a city would have realised  the value of investing in the human resources within its territory and optimising their  potential as productive citizens to the fullest. Cities are engines of growth, but after all the drivers of this growth process are the human resources which a city has.

Role of m-Governance
m-Governance can usher in a new approach for delivery of governance services at the doorstep of the citizens. In the context of Urban Local Bodies, the use of advanced tools such as  the ICT and Mobile Technology for information sharing enables the service providers to  incrementally add services quite easily. Widespread usage of mobile technology and easy to  understand text messages has enabled us to lower the barriers to acceptance of these services.  The m-Governance in urban local bodies is replicable and captures the required skill levels  through the technology to deliver quick and quality services at the doorsteps of citizens by  minimizing transaction costs.
There is a need to learn from successful models of mGovernance. To cite one example, a project  for urban cleaning, implemented by the Greater Hyderabad Municipal Corporation (GHMC) uses the off-site real-time (OSRT) monitoring system which relies upon the cell phone  as a major component. GPRS technology allows cell phones to capture real-time images of  public servants at work or public sites under inspection, with the date, time and location of  the picture. These images are instantly transmitted to a central server and are available in  the public domain. For example, garbage clearance that is outsourced to private contractors  can be easily monitored using this system. The private contractor collects the garbage  door-to-door and brings it to dumper bins from where it is taken to transfer stations. The  corporation takes over from here and transfers the waste to the main dumpyards.