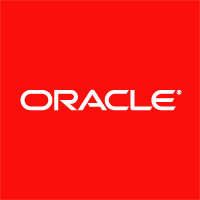 Over the years Oracle iGovernment has become a popular tool for the implementation of e-Governance initiatives in India. More than 20 states in the country are already using Oracle iGovernment to offer citizen services. In the last one year, Oracle has been awarded multiple contracts from various government departments and agencies to modernise their IT infrastructure, increase efficiency and transparency and transform service delivery. These include tax, treasury, defence, utilities/ smart cities, municipalities, road transport and railways, police among others.
Andhra Pradesh Industrial Infrastructure Corporation (APIIC), Commercial Tax Dept (Govt. of Rajasthan), Chennai Metro Water, Center for eGovernance (Govt. of Karnataka), Delhi State Spatial Infrastructure (DSSDI), Assam PWD, West Bengal Central School Service Commission, RajComp Information Services Ltd., Mishra Dhatu Nigam Ltd (MIDHANI), Haryana Treasury, Kalyan Dombivili Municipal Corporation, Indian Railways, Dept. of IT & Communication (Govt. of Rajasthan), Indian Institute of Management (Lucknow), Assam University have all selected Oracle iGovernment to better serve citizens and businesses in India.
Oracle iGovernment offers technology and tools to move beyond e-Governance – to develop flexible systems that integrate multiple functions and departments. It provides the foundation to continue the evolution of government computing by increasing integration across agencies, automating more complex and varied functions, and making systems more accessible to a greater number of users. The system delivers better information for decision-making, better deployment of resources, and better-targeted public policy. The fact that the system is committed to open standards makes it easy to use.
The system makes its easier for creating self-service and e-billing solutions which let government agencies deliver sophisticated applications that eliminate expensive, time-consuming phone and in-person interactions. They help organise information like tax statements, document access, application for government benefits, electronic benefit payments, healthcare services, claim status etc.
"Many of India's mission critical projects run on Oracle. We work with almost every state in the country and are committed to supporting them with the next wave of computing with Oracle iGovernment," said Sunil Jose, Vice President, Applications, Oracle India. "We want to help the government deliver simple and accessible services, through technology enabled capabilities and offerings. As our governments aggressively look at modernizing their IT infrastructures and speeding up delivery of services to citizens and businesses, there will continue to be high demand for innovative and intelligent solutions."
Follow and connect with us on Facebook, Twitter, LinkedIn, Elets video