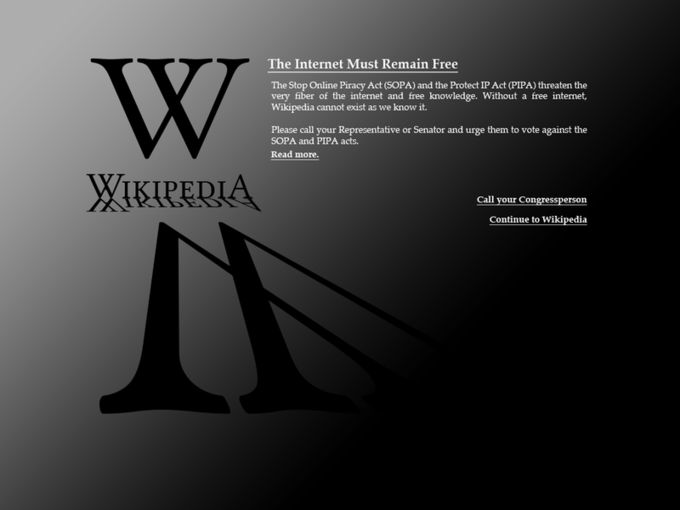 The legislation aimed at curbing online piracy, which appeared to be on the fast track for approval by the US Congress, is now likely to be scaled back or jettisoned completely in wake of critical comments from White House.
Known as SOPA in the House of Representatives and PIPA in the Senate, the legislation was being seen as a top priority for entertainment companies, publishers, pharmaceutical firms and many industry groups. According to these groups online piracy is costing them billions of dollars a year.
If the legislation came into effect, it would shut down access to overseas websites that traffic in stolen content or counterfeit goods. Many Internet companies have been vigorously opposing the legislation. They have ramped up their lobbying efforts in recent months. According to these companies the legislation will undermine innovation and free speech rights and compromise the functioning of the Internet.
Many advocates of free Internet access have started calling for a boycott of the companies that support the legislation. Several popular websites, including community-edited encyclopaedia Wikipedia and the social media site Reddit, have vowed to black out their sites this Wednesday in protest.
The recent weeks have seen a public sentiment on the bill shifting. The shift in public sentiment is behind the implicit veto threat that has emerged from White House. Congressional staffers are now resigning themselves to writing replacement language or possibly entirely new bills.
The White House said in a blog post over the weekend that it wouldn't support "legislation that reduces freedom of expression, increases cyber-security risk, or undermines the dynamic, innovative global Internet."
In protest against the SOPA and PIPA Wikipedia has threatened to shut down global access to its English language website for 24 hours.
Follow and connect with us on Facebook, Twitter, LinkedIn, Elets video