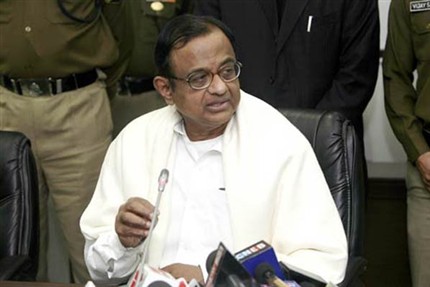 Intranet Prahari Project (IPP) has been launched by P. Chidambaram, Union Home Minister at HQ DG BSF, CGO Complex, New Delhi.
The Intranet Prahari Project, which is worth Rs. 229 Crore, was sanctioned by MHA on 25 February 2010. This Project essentially is an Enterprise Resource Planning (ERP) Solution through NIIT Technologies Ltd for Border Security Force (BSF) where-in all major processes such as Finance, Inventory Management, Operations and Personnel Information have been automated and integrated to act as a robust and quick Decisions Support System and for consolidated view of data by higher echelons and for various analyses.
Under this Project, network connectivity has been extended up to Battalion level i.e to 237 locations of BSF. State-of-the-Art Data Centres have been established; the Main Data Centre; a Disaster Recovery Data Centre (in a different seismic zone) and Mini Data Centres at Frontier HQrs for data storage. Sufficient cyber security measures to ensure network security and to prevent data loss or pilferage have been incorporated.
The system will facilitate operational analysis, efficient planning in the domain of procurement, finance and manpower management resulting in quicker and better decision making and is also expected to considerably reduce paper work.
For successful and seamless implementation, an extensive training programme had been embarked upon. Advanced IT training was imparted to around 150 officers and subordinates officers. Around 20,000 personnel were given training on the fundamentals of computers and on the software application developed under this project.