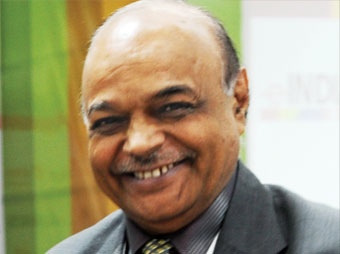 A dedicated PSU has been established to help different government departments in   implementation of e-governance. GIPL provides consultancy, software and hardware solutions
V K Sharma, CEO, Gujarat Info Petro Limited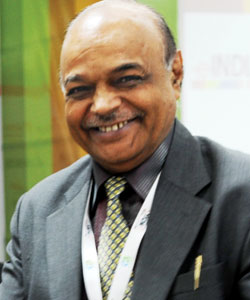 Gujarat Info Petro Limited is involved in a wide range of activities, varying from the implementation of information technology projects to consultancy, software development and  implementation, data centre applications, virtual private network with tunnelling  solutions, video conferencing, and bandwidth management software among others. It is the  nodal agency for most of the departments and Public Service Undertakings in Gujarat. Most of  these departments have implemented ERP, CRM and SCM, which have brought about the  requisite transformation in work process and service delivery by lowering transaction cost,  improving transparency and accountability, reducing delay and corruption and bridging the  performance gap. On the application management side, we have implemented cloud computing, server virtualisation and customised solutions, which are flexible and designed as  per need. Implementation of cloud computing has facilitated the expansion of required  infrastructure and improved reliability.
Data Storage and Security
For data storage, the applications installed include DRMS, CDP and data proliferation. This has largely helped in de-duplication, thereby accelerating the transaction process. Data archiving has also become more efficient and an automatic disaster recovery management  system has been put in place. Another important feature is that the system provides real-time backup of all data. Data protection and security are ensured through intrusion prevention  and control system, unified security management, taming wild firewall with Tuffin  technologies and information security management system.
Data Documentation
An eFiling system has been installed that helps in data documentation. The system helps in  tracking the status of the data entered, while at the same time it fastens the record retrieval process, thereby improving overall performance.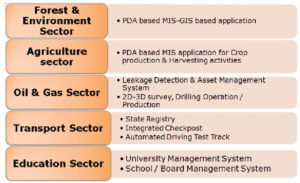 eProcurement
The integration of an eProcurement system enhanced transparency, reduced tender cycle-time and facilitated fast and accurate pre-qualification and evaluation.
Human Resource Management
A human resource management system called eEmployment has also been developed. This is a recruitment management portal with various features including online examination, payroll management, leave management, skill and training management, performance  appraisal and employee productivity mapping.

Smart Cards
An RFID-based inventory management system with asset tracking and asset control has been developed. The integration of GPS helps in tracking vehicles and fleet. Smart card based identification and access system for ticketing and universal applications.

Information Sharing
Video conferencing and web casting are used for sharing information throughout. Video- conferencing is easy to set-up and best for remote communication, while web casting is user  friendly and allows mass information