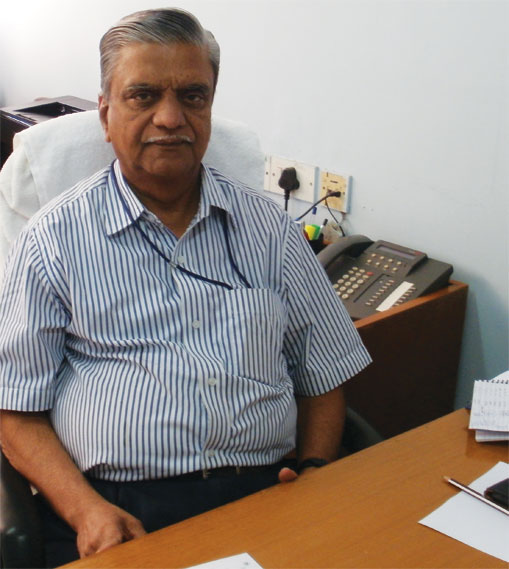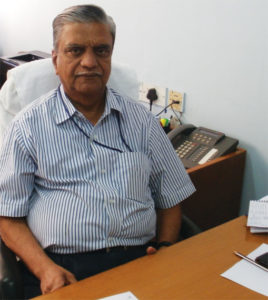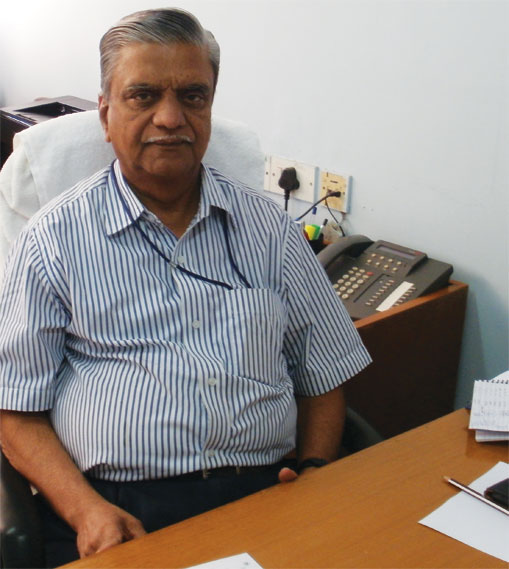 Gujarat has acquired the status of a state 'ahead of its time' by initiating innovative services for its citizens through Gujarat Informatics Limited (GIL). GIL is the backbone that supports the economic and human resource structure of the state.  K R Gururaja Rao, Chairman and MD, GIL, talks to Anand Agarwal & Sonam Gulati about GIL's vision for the future
Please share with us the vision with which GIL was established.
The mandate for GIL is to have better driven departments in formulating the policies, guidelines and to have a focussed and dedicated team for various projects' implementation. Another reason for a separate corporation for e-Governance is that in a proper government setup, none of the people are permanent for a particular project, people go on changing at all levels. There is no continuity in the though-process and direction of projects and in the technology sector, continuity is a basic requirement. And for these reasons GIL was formulated.
What is the mandate for functioning of GIL? Please also share with us some of your successful e-Governance projects.
GIL is basically technology-based company having two main mandates. Firstly, it is a nodal agency for procurement of all hardware and software in the Department of Science and Technology, Government of Gujarat. GIL is also a consultant to the department. The department can conceptualise a project and GIL helps them to transfer that concept into technology-based definition.
Requirements of the departments are converted into a tender and floating of the tender and all processes are handled by GIL. Execution is not seen by GIL but GIL is available for any technical guidance needed by department. Timeframes, evaluation and monitoring are although managed by GIL as the project manager.
In finance department, total financial management of all departments is fully computerised. Today, a taxpayer can pay all taxes online and all tax evaluation and acceptance is online and everything is available online. There is that level of transparency and accessibility. The officials can just sit on their desks and check online how much of a particular budget for any said project has been used and how much is left. Which project's budget is over run and which one is still available.
eMamta is another important project. It is a child and mother tracking project. Whenever a lady is pregnant she is identified and enrolled in this project and there is regular continuous interaction between the mother-to-be and the assigned doctor or mentor to check the progress and monitor the pregnancy. Even after the child is born he/she is provided with nutrition related guidance upto the time when the baby is 5 years old. Nutrition and growth of baby as well a mother is closely monitored. The Child mortality rate has been substantially reduced and so is the mother mortality rate. This program has also won many awards at national level. Government of India has adopted the model for a national level project.
"More and more officials are realising that technological progress is in their interest as much as the public's interest"
What are the challenges that the organisation faces in executing such large level projects? How does GIL deal with the challenge at the human resource level, when acceptance of the technology becomes difficult?

The challenges faced are on project basis. As per the project there are various corrective measures required majorly in dealing with the software. The checking of the software and then implementation of it, pilot run, re-evaluation, continuous activity requires continuous monitoring. Maintaining timelines is difficult and also coordination between various stakeholders.
As far as acceptance of technology is concerned, technology is in turn reducing the effort for the officials and ensuring more transparency and speed. This realisation is bound to happen soon and then the acceptability and adoption of technology both will rise exponentially. More and more officials are realising that technological progress is in their interest as well as the public's interest.
In your view, what makes Gujarat one of the pioneering states in the country overall and also specifically in the field of e-Governance? What can the rest of the country learn from the state?

The great visionaries in Gujarat realised that e-Governance is the future of the country as early as 1999. At a time when the country was busy in using desktops and tabletops Gujarat had a vision to create a backbone for the entire state in the form of GSWAN. There was a server available in Gujarat for various applications like data acquisitions, data management and various other tasks in 1999-2000. GSWAN is now the largest data network in the country. This is probably Gujarat's biggest achievement, having a data centre which is most modern and has a very strong base of network. Due to this asset, 13,500 villages have got broadband connectivity and in 15,000 schools in remote villages computerisation is taking place. The strength of Gujarat is investment in IT and creating a very strong backbone in terms of data centre and network. Probably this is one area wherein the other states can share our experiences and replicate our achievements.
How has e-Governance fared in the past 5-6 years and what would be future plans for GIL in terms of increasing its reach across the country?

The biggest example of impactful e-Governance is booking of railway ticket, how it has changed and transformed we all know. This is the benchmark and all of us should see it as our vision. To ease public services in a way that each and every citizen is affected by a positive development. GIL is very keen to share our experiences with other states. Many of our projects like eMamta have already been picked by GoI and we have been asked to share our whole experience on it. We want to get involved application management as well as website maintenance for the whole country; GIL would also like to share the expertise in converting data centre and network in commercial model.