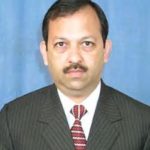 B K Agarwal
Secretary, Department of Infomation Technology, Government of Himachal Pradesh
"Non-Availability of enough funds is a magor roadblock in the implementation of e-Governance in Himachal Pradesh"
The Department of Information Technology has released funds for State Data Centre (SDCs) in 27 states and union territories of India, which includes Himachal Pradesh as well. How do you plan to utilise these funds?

The State Data Centre (SDC) in Himachal Pradesh is under construction. We will soon be issuing Request for Proposal (RFP) inviting private companies to set up the SDC. The SDC will be owned and managed by the Department of Information Technology. However, regular maintenance and operation of the data centre will be handled  by the private party involved. We will be spending approximately INR 50 crores on this project.
A web based job portal for all stakeholders has been started in the state, how do you think the target audience is receiving these e-Governance initiatives?
The web based job portal has been a great help to the industry as well as the job seekers of the state. Due to rapid industrialisation in the state in the last few years, demand for manpower with various skills has also increased. This portal helps to match the requirement of the industry with the available skills without going through the process of advertisement or taking help of recruitment agencies. The government is also able to monitor the actual number of job seekers and creation of employment. This initiative has been highly appreciated both by entrepreneurs and the unemployed youth.
In your view, how far has the telemedicine project benefited the common man?
Himachal Pradesh has a difficult geographical terrain due to which patients can not easily travel to the hospitals where specialists are available. There are not many private medical institutions in the state. In such circumstances telemedicine project has proved to be a boon to the people. At present 19 remote locations are connected to Indira Gandhi Medical College (IGMC), Shimla which is further connected to Post Graduate Institute of Medical Education and and Research (PGIMER), Chandigarh. The doctors in the remote locations are regularly making tele-consultation with the specialists in IGMC and PGI. Many critically ill patients have already benefited from this facility. Staff Clinical Pathological Conference (CPC) from PGI Chandigarh is also broadcasted through telemedicine network every wednesday for the use of Post Graduate students/ Resident Doctors of IGMC.
In various e-Governance projects there is often a need for collaboration with private players. How has been your experience with private players in terms of partnership and performance so far?

Various projects like Himachal Pradesh State Wide Area Network (HIMSWAN), AGRISNET, and Common Service Centres (CSCs) are being implemented in collaboration with private companies in our state. Our experience has been that if rigorous screening is done before awarding the contract and terms and condition are laid down explicitly, there is no problem afterwards. Nevertheless, a project is implemented in collaboration with private players the department must have adequate technical capabilities and strict system of monitoring.
What is the current status on the well–intended project of setting up of 3,366   Common Service Centres for which tender was fl oated on 9th February 2008 by Himachal Pradesh?
The objective of this project is to develop a platform that can enable government, private and  social sector organisations to align their social and commercial goals, especially for the benefi t  of the rural population in the remotest corners of the country through a combination of  IT-based as well as non-IT-based services. The Agreement has been signed with Service Centre Agencies (SCAs). They have started the process of identifi cation of Village Level Entrepreneurs (VLEs) and we expect that all the CSCs will be operational by next year. To  ensure delivery of more and more services through CSCs, we have started process of creating a  State Portal and a State Delivery Gateway as well.
The state of Himachal Pradesh was also planning for AGRISNET for the benefi t of sectors like agriculture, Animal Husbandry, Horticulture and Fisheries. Can you provide us an update on the current status of this project?

AGRISNET proposes to create an interactive interface for Government to Citizen (G2C) i.e. for  Farmers; and Government to Government (G2G) services i.e. services for the Department of  Agriculture, Horticulture, Animal Husbandry and Fisheries. In this project, we have  provided training to around 500 employees of four departments involved in this project.  Hardware and system software has been supplied and installed in all four departments up to district level. Agreement has been signed for the development of software. The Ministry of  Agriculture, Government of India has approved funds for hardware to be given down to block level in the next phase.
In the implementation of the various e-Governance projects, what do you think have been the major roadblocks in your view?
In Himachal Pradesh computer literacy among the government employees is very good. The  political leadership here is committed to use Information and Communication Technology  (ICT) for increasing the effi ciency and transparency in the government. However, a major  road block is non availability of enough funds. The Government of India is in the process of fi  nalising policy guidelines for fi nancing of Mission Mode Projects (MMPs). I hope that after this,  more funds will fl ow to the state and e-Governance will get a further boost.
In the next one year, what are the major developments we can expect to witness in the area of e-Governance in the state of Himachal Pradesh?

Computerisation of Public Distribution System (PDS) is in pipeline, all the treasuries, a  comprehensive web enabled system of grievance redressal, computerisation of all the revenue courts, maintenance of land records, property registration, Common Service Centres (CSCs)  are some of the projects which are likely to be rolled out in the next one year.

Follow and connect with us on Facebook, Twitter, LinkedIn, Elets video