In an effort towards having a hassle free way of interacting with its people, the various departments and ministries of UAE have embarked the path of e-Governance.
United Arab Emirates (UAE) is a Middle Eastern country located in the Persian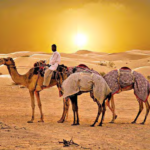 gulf. The country comprises of seven emirates – Abu Dhabi, Ajman, Dubai, Fujairah, Ras al-Khaimah, Sharjah, and Umm al-Quwain. Being one of the most developed nations of the world, the country boasts of its oil and natural gas resources and a thriving service and construction industry. The country takes the lead in the Gulf region in terms of Information and Communication Technologies (ICT).
Internet came in UAE in the year 1995 and there has been no looking back after that. The way usage of ICT tools are promoted in the country is appreciable. According to the latest Survey of United Nations on e-Government, 2008, the country has achieved the 32nd rank for its e-Readiness amongst 192 UN member countries across the globe. In the gulf region, the country topped in terms of web measurement, a rating of the online presence of national websites and selected ministries including health, education, welfare, labour and finance; while it was ranked 12th worldwide. The mantra of paper free offices marked the promise that ICT brought with itself. In such an effort towards having a hassle free way of interacting with its people, the various departments and ministries of UAE have embarked on the path of e-Governance. In the year 2001, Dubai, one of the famous emirates of UAE, saw the launch of its e-Government services by Shaikh Mohammad Bin Rashid Al Maktoum, Vice President and Prime Minister of the UAE and the Ruler of Dubai. The essence of the e-Government's services is to bring government services to the door steps of the public at large. Active participation by both the government and the public through e-Governance services are the basic tenets of true governance based on the principles of transparency, realism and participation in decision making. e-Governance is aimed at empowering employees from businesses and various levels of government, apart from easing the lives of citizens and customers of
the government.
e-Governance Initiatives
The National Web Portal which brings all e-Government services under one platform in both the physical world and the virtual world is one of the success stories. Keeping in mind localisation of content, the portal is made available in Arabic language. The portal is a central repository of crucial government information such as yellow pages, lists of emergency numbers, links to government agencies, and some electronic forms.
Another major e-Government project was the launch of a National ID project which intended to provide both national and other UAE inhabitants with a high tech national identification card. Besides enhancing national security through the control and monitoring of traffic through UAE ports of entry, the card also serves as a reference for governmental and private sector dealings. In other words, it is a multi-purpose card which does the work of identification like a driver's license, health card, labor card and bank card.
UAE's Ministry of Labour's portal is another excellent example of a one-stop shop for all the transactions. It offers payment features via credit cards, online submission of forms and permits and creation of personal accounts. The website is one of the few sites which has the facility for electronic signature.
The other departments which are ahead with e-Governance initiatives are the Departments of Transportation and Immigration and Department of Finance who have made significant activities in realising the goal of making e-Governance a reality.
The Finance Department is enhancing the delivery of services through adoption of modern technologies such as bar coding;  marking of official documents; adoption of electronic bidding systems for the government procurement departments and automation of registration.
Dubai – The ICT hub of UAE
Of all Arab emirates, Dubai is the front runner in delivering e-Government solutions. The emirate offers a range of synergistic services such as Dubai.ae,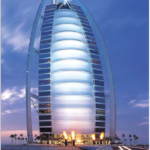 mDubai, eLearn, Ask Dubai, ePay, e4all, eHost and eLibrary. These services reach out to a large section of Dubai's population, including citizens, residents, visitors and businesses contributing towards eradication of electronic illiteracy in the community.
The Dubai e-Government portal provides a single point of access for government online services offered by various departments and also provides news, events and vital information. mDubai provides mobile services through SMS for the public which includes notification and enquiry services. This  service is pivotal for making important announcements and updates to customers; and the enquiry service allows customers to request information from various government departments anytime through SMS. This marks the transition from e-Governance into m-Governance.
e-Governance Services in Dubai

Dubai.ae is the eGovernment portal providing a single point of access for all government online services.

 mDubai provides government services on a mobile device.

eLearn is the online educational platform for the public and government sector.

Ask Dubai provides public enquiry and feedback to the citizens and government.

 ePay is the centralised payment gateway enabling online payments of government departments' services.

 e4all is a community outreach programme.

eHost provides a rich web hosting solution.
As the name suggests e4all, is a multi-layered initiative that includes community outreach programmes. eLearn is an online educational platform for the public and government sector which offers a free monthly offline and online magazine titled e4all. Its aim is to enhance public awareness about the concept of e-Governance and encourage the UAE residents to adopt eServices. Online payments are one of the most widely used electronic services. ePay which is a centralised payment gateway enables online payments of government departments' services. The system allows various modes of payment  such as credit cards, eDirham and direct debit allowing people to pay directly through their account.
When it comes to making enquiries, a person in Dubai does not have to go places. One can simply log on to 'Ask Dubai' website. This service serves as a unified contact centre that currently handles public enquiry and feedback for twelve government departments in Dubai. The queries are answered in bilingual (English and Arabic) with a 24/7 support and multiple options for communication, including phone calls, fax, email and even chat.  A complete web hosting solution is also available in Dubai called the eHost. It ensures a fully managed, feature-rich web hosting solution for static websites as well as full-fledged web portals. The service provides an excellent platform for hosting and maintaining websites, which includes content management, portal management and other web management tools.
The path that e-Governance initiatives has shown in UAE is a ready example that the others should follow suit. Adoption of electronic government is credible and the country's commitment towards ICT and electronic governance has made it a hub of multinational IT companies, especially in case of Dubai. With the recent tie up of the UAE Ministry of Foreign Trade with Google for the purpose of Internet search engine, supporting its email, scheduling and business document management activities, there is even further hope of ICT enabled services for the citizens of the country. Taking another instance about the Road Transport Authority (RTA) in Dubai, we see the usage of ICT for keeping the daily commuters abreast with the construction works so that there is easy traffic flow in the Internet city of Dubai.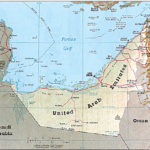 All these things sums up in one word – 'good governance' through the best possible use of ICT in all spheres of life. It is hoped that soon it will percolate inall the remaining aspects making life easier and convenient for all.
If one has to learn lessons on e-Governance and the best way of using ICT, than one should take UAE as a near perfect example. The country has more than  simplifi ed the usage of electronic services for the masses keeping in mind  things such as localisation of content and practical nuances that are faced by  the common man at large.
UAE in general and especially Dubai has proved that placing oneself in the    shoes of others can really provide the best solutions for better governance in any society.
Follow and connect with us on Facebook, Twitter, LinkedIn, Elets video