Background
Estonia is internationally renowned for being a pioneer in the adaptation to new banking technologies. Estonia is currently belonging to the country group of medium Internet penetration on the global scale outnumbering its Baltic neighbours and Eastern-European countries but being somewhat behind from the Scandinavian countries, USA, Canada, leading European countries and some Asian countries. Rapid adoption of new technologies has helped the Estonian banks to leapfrog some of the traps that have slowed down the process of development in countries with better starting position. Creation of the world's leading electronic banking systems has been done at a remarkably low cost compared to other world class Internet banks and Estonian Internet banks have been successful with respect to both supply of services and number of active customers.

The functionality development of the Estonian Internet banks has been from general and simple services towards more sophisticated ones. In 1996 the site of Hoiupank offered possibilities to view account balance and statement and execute domestic payments. Already a year later, new features were added for securities transactions, international payments, viewing credit card statements, deposits and account history, sending messages to the bank and viewing a loan account. From 1999 onwards, the customers started managing their contact information online. They also started applying for loans. In the same year the 3rd party services and shopping options were added. From 2000, banks started cooperating with the tax board for both private and corporate customers and more 3rd party projects were added. Customers could send e-Mails from the bank's home page. Banks could be accessed via mobile phones and e-Bill solutions emerged for the first time. Banks started using their sites to successfully promote and cross sell their services and products among existing customers.

The case for online banking

A person's usage of Internet banking basically depends on access to a computer with an Internet connection either at home or in the office. It is possible to use computers with Internet connection in some of the self-service branches.  The research of online shopping has pointed out that prior to web experience has had an influence on the person's beliefs about computers and technology. Consumers who are at ease with computers find it convenient to start banking over the Internet. Although personal characteristics have been identified as significant predictors of consumers' adoption of an innovation, several researchers have shown that it is the perceived attributes of the innovation itself rather than the characteristics of the innovators that are stronger predictors of the adoption decision.
Estonian Internet banks have simple and clear user interfaces and the pricing policy has favoured the use of electronic channels.

Clients demand a minimum relative advantage in order to switch channels. It means that the new innovative service should be perceived to be better than its predecessor. In the case of Internet banking in Estonia this is achieved via two strategies: added convenience and price incentives. The branch-banking venue is characterised by long waiting queue and slow service and it is quite logical for the people with knowledge and accessibility to switch over to Internet banking.
The negative motivation of pricing has been successfully used by the banks. The transactions in Internet banks are either considerably lower priced or without any fee at all but for the transactions in branches the fees are very high according to the Estonian standard. That is definitely one of the main reasons why the branch transactions are quickly losing their popularity.
Factors behind banking success

In a country with low population density, servicing outlaying areas effectively can be costly for national banks. Estonia is a very small country but it has its own remote areas where online banking is the only possibility to offer banking services at all. Achieving critical mass is a key success factor in electronic banking development. This can be achieved when there is substantial Internet penetration and banks are able to provide services, which have very broad demand. In this case, the satisfied users will serve as endorsers and marketers of the service. The power of person-to-person communication and word of mouth can never be underestimated. Estonian Internet banks are successful because they enjoy a wide demographic appeal to different age segments. In countries with more mature banking industries, Internet banks tend to attract younger generations who are financially not so affluent. Thus banks are also not so motivated to invest into Internet strategies.
In general the Estonian government has taken a laissez faire approach to the regulation and supervision of the economic policy. Governments' main role is enhancing the enabling environment, as it is known that the direct intervention into financial markets may have poor results. Governments' own usage of ICT has generated positive publicity, which has fostered positive attitudes nationwide. Infact, many people underlined that readiness of the telecommunications infrastructure is playing a key role in the success of Internet banking. The telecommunications monopoly of Estonia came to an end earlier than for example in Latvia and Lithuania and this is one of the explanations behind the lower Internet and also electronic banking usage in these countries. The same opinion has also been validated in international research.
Another important aspect in developing electronic financial services is the quality of the regulatory framework. Designing a public key infrastructure is a crucial question. However, it must be noted that the existence of relevant laws does not automatically mean that relevant services will be launched immediately. For example enforcement of the Digital Signature Act did not bring along any changes in the way e-Business is conducted. Estonia features also a relatively low level of Internet connection costs. One of the explanations for this is free telecom market in Estonia, with two big competitors in ISDN market. For example, the monthly fee for ISDN connection in Netherlands is 30 Euros, in Finland 65 Euros and in Estonia 15 Euros (2002).
Other supports for Internet banking

Obviously the level of Internet usage is important for the success of Internet banking but Internet penetration alone does not guarantee online banking penetration. The initiatives should combine Internet access with relevant training for wider segments. The importance of the Tiger's Leap programme is based mainly on the fact that it has succeeded to connect all the schools to the Internet and the future gains from this initiative are expected to be high. Look@world project aims to provide basic computer and Internet training for 100000 persons who are currently not using Internet.
The importance of the Public Internet Access Point network is twofold. Besides providing possibilities to use Internet for wider public, the initiative has also generated positive media attention, which has helped to shape favourable public opinion towards technology use. Another possibility is to promote the Internet as a channel for accessing information and using services via adding content that is relevant and useful for the target groups. From among the several web services, the tax board and e-Government were pointed out most often.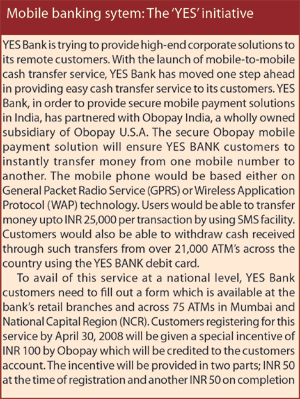 Market and Internet banking

Experience from other European countries shows that Internet banking is stronger and has started off earlier in countries with a few major players (Sweden, Finland, Estonia) compared to highly competitive markets (like UK and also Norway). Late start of contemporary banking in general has contributed to the rapid adoption of most up to date technologies, as old technologies can be very expensive to develop further. Some of the Scandinavian banks are still dependent on the information systems of the 1970s. There are no old payment methods used in Estonia like Giro system in Scandinavia. Lithuanian banks decided to continue using book payments and are now having hard time trying to re-train their customers to start using Internet. As mentioned previously the small size of the market is positively linked to the development of Internet banking as banks can cooperate closely in the field of developing standards to offer services to third parties. Till now, all developed standards are public and are not patented, that allows fast and coordinated spreading of bank-link and ATM. Common standards are useful and efficient not only for users of these services, but also for brick-and-mortar and virtual shop owners, as the implementation of common standards does not require considerable technological expenses. In Finland, for example, there are multiple technological standards for some e-Banking services that complicate fast spreading of these innovations.
Management aspects

There are also some general management aspects, which have made it possible to achieve 22 percent of Internet bank usage rate. Estonian banks have adopted a long-term perspective – implementing Internet in banking is not a campaign but long-term process which is looked upon as an investment, not an expense. Although price incentives can play significant role in getting customers online the service needs to be based on quality rather than price only. Developing technological solutions was not done with a product or line of business in focus but with a customer relationship focus with integrated delivery of products and services. Success or failure in Internet banking in Eastonia has been greatly determined by the integration of technology infrastructure with the business processes.
The Estonian experience suggests that multi-channel strategy is most viable with different channels complementing each other and catering to different needs of the customers. It should also be pointed out that Estonian Internet banks have simple and clear user interfaces and the pricing policy has favoured using electronic channels. A critical factor for changing customer behavior is a feeling of comfort and security. Estonian banks have been successful in delivering user-friendly solutions that are secure, and are also perceived to be secure. Estonians are generally very technology prone and the small size of the market gives excellent conditions to experiment with new solutions.

Broad range of electronic services

The Internet banks also serve as gateways offering identification and authorisation services to a number of third party service providers. There are user-friendly opportunities for conducting businesses over the Internet with telephone companies, energy companies, tax boards and other institutions. Demand for the services influences the usage rates of Internet banks. For example in 2002, 81867 private individuals submitted electronic tax declarations 79727 of them did it through Internet banks and 2140 through tax board's own home page. (20.3 percent of declarations were submitted electronically). This is increasing the benefits of Internet banks for the consumers and is a win-win situation also for the banks and service providers.
Concluding remarks

The reasons behind the success of electronic banking in general and more specifically Internet banking are complex. It is clear that banks activities alone may not be sufficient in achieving growth if general infrastructure, economic environment and government initiatives are not supportive. Although the usage levels of Estonian Internet banks are remarkably high compared to the other East European countries and comparable to the adoption rates in the Scandinavian countries it is clear that still a potential for further growth exists. One of the main reasons why the user base cannot grow is the limited access to Internet among some customer groups and the growing digital divide. This means that unless specific measures are employed on a state level, the activities taken by banks are not so significant. However, banks have also found possibilities to contribute to improving Internet access and user skills by participating in training projects and supporting public Internet access points.
The other big group of non-users is those who use Internet but are not using Internet banking. In some cases the non-usage actually means that someone from the household takes care of all the banking activities of the family. If the family members do not have individual bank accounts and do not use sophisticated banking services, they pool together their household bills and one person pays them. As banks own marketing activities were not seen as crucial in the adoption decision it is clear that advertising alone cannot convince the non-users of Internet banks to start using the services. Estonian banking experience represents one of the best cases of financial inclusion in which many people were integrated into larger banking community because of the advanced technological applications in banking.
Financial inclusion and the RBI initiative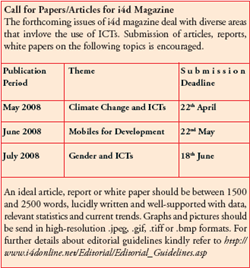 The Reserve Bank of India (RBI) is up on its toes to create financial circumstances that are convenient to the underprivileged sections of the community. In one of its current moves on inclusive banking, RBI has planned to float a pilot project on IT-enabled financial inclusion through smart card in Bellary and Chitradurga districts of Karnataka, India. The functioning of IT-enabled financial inclusion will expedite and foster easy payments to the beneficiaries under various schemes of the state and central governments. In order to implement the smart card project in Karnataka, RBI constituted a sub-committee of the RBI's Empowered Committee (EC) on Regional Rural Banks (RRB). A plan is also on anvil to bring the entire state of Karnataka under 100 percent financial inclusion programme, in coordination with other banks to implement the same in areas covered by Greater Bangalore City Corporation (GBCC). So far 23 banks have completed the survey work and account opening is in progress. Under the exclusive supervision of RBI, a substantial number of no-frills accounts have been reported to have opened under the financial inclusion programme and General-purpose Credit Card (GCC) facility has been extended to many economically underprivileged persons. Till date 27 lakh no-frills accounts have been opened under the financial inclusion programme and the GCC facility has been extended  to 47,654 persons.