Health insurance was first introduced in India in the late 1980's. However, according to a recent survey by the National Insurance Academy, as of date only 1.08% of the one billion odd Indians are covered under health insurance. Which means that in the last nearly three decades, health insurance has suffered from low penetration into a very vast market.
Things however seem to be changing. Insurance companies have realised the immense potential this field holds within itself. India has in fact, recently seen the entry of two major stand-alone health insurance companies, namely, Star Health & Allied Insurers and Apollo DKV Health Insurance. This alongside other Life insurance companies who have now gone into over- drive promoting their stand-alone health insurance products.
Scope for Health Specific Insurance Products
Given the increased incidence of what is called 'Lifestyle Disease,' due to the hectic, stressful lifestyles of people in a booming economy, health insurance has become a necessity today. Especially when one considers the rise in cost of medical care and treatment, which is beyond the reach of the common man.
There is also a growing public awareness and desire to have better health care from private medical providers. In case of a medical emergency, cost of hospital room, doctor's fees, medicines and related health services all add up to a huge sum. In such times, it is health insurance that provides the common man, financial relief.
Cygnus Business Consulting & Research, a firm specialising in business analysis and forecasting, estimates that health insurance premia will touch US$ 856.83 million in 2007-08, up from US$ 659.1 million in 2006-07
The huge population of the country also limits the state machinery from providing cheap health/medical care. In India, approximately 80% of the total health expenditure comes from self-paid category as against the government's contribution of 20-30 %. A majority of private hospitals are expensive for a normal middle class family. The opening up of the insurance sector to private players and de-tarrifing is expected to give a shot in the arm of the healthcare industry.
Health insurance it is hoped will make healthcare affordable to a large number of people.  Currently, in India only 2 million people (0.2 % of total population of 1 billion), are covered under Mediclaim, whereas, in developed nations like USA about 75 % of the total population are covered under some insurance scheme.
The health insurance market today requires varied and innovative products for the ever expanding list of disease, both pre-existing and newly diagnosed. Keeping in mind the age bracket of the target customers, which is mostly the middle aged and senior citizens.
Limitations faced by health insurance
Among the many hindrances to the growth of the health insurance industry in India include the 24% of below poverty line and 35 % of illiterate population as also shortage of hospitals and insurance providers, lack of co-ordination between hospitals and insurance firms, coupled with people's belief in destiny for good health or bad.
As per the study undertaken by the WHO, insurance in India is mainly financed from out-of-pocket expenditure in comparison to all other countries involve in the study including China, Sri Lanka, Vietnam to mention a few
Also, the care delivery infrastructure needs to be overhauled and the government has an important role to play here; by taking action on demands such as health insurers have been making for hospitals and nursing homes to be graded in an effort to reduce the high claims ratio on the risk covers they sell, the government can play its role of facilitator.
Grading of hospitals
The initiative for a grading system for hospitals has two objectives: First, it will help policyholders get some idea about the healthcare they can expect; second, it will bring down the premia rates on health insurance policies if the claims ratio goes down. (Claims ratio is a metric of performance calculated as a ratio of overall claims to the total premium collected for a specified period.)
The health insurance industry has been suffering from huge losses every year as the average claims ratio stands at 110 to 120 per cent. According to an industry estimate, the total premium collected under health insurance policies during 2006-07 was about INR 4,000 crore against overall claims of over INR 4,300 crore.
India's largest insurance company, Life Insurance Corporation (LIC), enters the health insurance business in a big way in 2008, with an ambitious target of INR 50 billion (US$1.3 billion) within three months. The first move the company made, to make way for the large returns it expects is, to have sent a notice requesting the parliamentary committee of the health ministry to consider a proposal to grade hospitals in the country to reduce

Policy holders and health insurers are also peeved by the way some hospitals overcharge patients with medical insurance covers. It is suspected that they subject such patients to a battery of tests and medical investigations that are not relevant to the ailment, secure in the knowledge that the insurer will pick up the tab.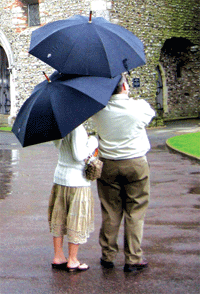 The hospitals' practice of overcharging not only consumes the insured's maximum limit faster but also raises the insurers' overall claims amount. A grading system will reduce losses in the health insurance industry by 20 to 25 per cent. Once a grading system comes in, the insurer will be in a better position to judge the actual prices of various treatments in the given set of hospitals. This will also help the insurer in specifying the maximum limit of claims that could be made by a hospital for a given ailment.
It is claimed the Indian health insurance market is estimated to be INR 3,000 crore, but has a potential to grow to INR 15,000 crore in the near-term. And in terms of wealth, the health insurance sector stands at just 3 % of the insurance sector
It is also expected that health insurance premium will go down once a hospital grading system is in place, since it will allow health insurers to design policies with lower premium rates, depending on the category of hospitals selected by the policyholder in his health cover.
Frauds in Health Insurance
The estimated number of false claims in Indian healthcare industry is estimated at around 10-15% of total claims. Fraud in insurance not only creates a hole in the insurance companies' pocket, but affects all the stakeholders. (It not only invites higher premiums, but also leads to restricted benefits, higher insurance co-payments, potential of denial for future coverage, higher service taxes and also impacts on the quality of care.)