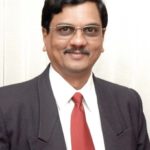 Nandu Pradhan brings in over 25 years sales and management experience in the IT  Industry. In his role as the head of Red Hat's India operations, Nandu is responsible for Red Hat India's current businesses and also spearheads the  company's future investments in India.
Red Hat is the world's leading provider of open source solutions. What is the vision of Red Hat with regard to open source software and open document formats?
We believe that open source has permanently changed the dynamics of how knowledge is  created and distributed. Software is the fi rst area where the impact of open source is visible  due to the success of Linux, Apache and many other software programs. In the world of  content, Wikipedia has become the world's largest encyclopedia due to adoption of an open  source model. Recently, Dr. Samir Brahmachari, the Director General of the Council of  Scientifi c and Industrial Research (CSIR) called for an "open source" collaborative effort to create medicines for TB and other diseases so that we can deliver more affordable drugs for the poor.
We believe the open source principles of community, collaboration and the shared ownership  of knowledge are in tune with India's knowledge traditions like yoga and ayurveda, which are  free and open to every one. The term "intellectual property" is rarely applied to yoga or  ayurveda because the belief is that knowledge belongs to all of humanity and cannot be the  exclusive property of an individual or corporation. We have successfully built commercial  models on top of open knowledge traditions as can be seen from the proliferation of Ayurvedic  spas and the fact that yoga is a $30 billion industry in the US. Therefore "open knowledge" is a  matter of freedom, not price. Open source proves that the age old adage that we all grow  richer by sharing knowledge still holds true in the Internet era.
We believe that open source can lead to a renaissance of the knowledge traditions of India that  gave birth to Nalanda, the world's fi rst university; the discovery of the zero and the decimal  system that plays a fundamental role in the binary language of computers; and the many  advances in literature, linguistics, mathematics, astronomy and other fi elds of inquiry.  Interestingly, the term, "Nalanda" itself means, "One who gives without reservation."
Therefore, we believe that India must not just embrace the open source movement; it must  lead it. Red Hat has more than 14 years of experience in building successful business models around open source. We are working with leaders in academia, government and industry to  apply this powerful philosophy and transform India into a knowledge superpower.

With new deployment models and technologies, applications can no longer be tied to a single server. What are the solutions that Red Hat offers to government and enterprises for making the systems interoperable?
Technology keeps advancing all the time and users are realising that getting locked into a  technology platform or a fi le format can be a costly mistake. In a world of seamless interconnectivity, users want to run any application on any server, at any time.
We have recently announced a Linux Automation Strategy which allows an application  certifi ed on Red Hat to run a wide variety of architectures, from x86 to the IBM Z series to the  emerging 'cloud computing' platform. Our platform strategy allows users to confi gure,  deploy, and manage their infrastructure with one common set of tools.
Governments are increasingly moving to a Service Oriented Architecture (SOA) to unify  diverse applications that have been built at different points in time. In this space, we recently acquired the JBoss middleware that helps governments make SOA – Simple, Open and  Affordable. With SOA built around JBoss, users can achieve easier integration, faster time to production of new applications, reduced development costs and rapid component reuse. This  helps governments integrate diverse software programmes and information sources across departmental boundaries.
We also support open standards like Open Document Format (ODF) which ensure that  government data remains accessible forever. Red Hat Enterprise Linux Desktop is available in  11 Indian languages which are Bengali, Assamese, Gujarati, Hindi, Kannada, Malayalam,  Marathi, Oriya, Punjabi, Tamil and Telugu and we are working on adding more Indian  languages. This will help the government by enabling it to speak to citizens in their own  language. In our localisation efforts, we have followed the Unicode Standard which is widely accepted.
The virtualisation capabilities in Red Hat Enterprise Linux will also contribute to greater  interoperability. With virtualisation, users can run multiple operating systems (including  Windows) as guest operating systems within Red Hat Enterprise Linux.
Government agencies across the world are now adopting Red Hat technology solutions to enable them to meet budget constraints while providing improved citizen services to constituents. Please tell us some of the success stories of your company?
We have executed more than 70 e-Gov projects across India. The e-Courts project launched by  Hon'. APJ Abdul Kalam, when he was President of India, selected Red Hat Enterprise Linux as  the operating system for the 15,000 notebook computers delivered to judges across India. We  are working with SREI on West Bengal Common Service Center (CSC). This is one of the fi rst  CSC projects to take off in India and we are deploying around 30,000 Red Hat desktops, many  of them in remote villages. The India Portal built by NIC runs on Red Hat. We are working  with the Kerala Government to support their e-Governance and e-Literacy efforts through knowledge transfer and Train-The-Trainer programmes. The Kerala Government's IT Policy  draft has identifi ed Free and Open Source Software (FOSS) as a major strategic component in  its efforts to build an inclusive information society. At least eight state governments run their  treasury operations on Red Hat. We are involved in mission mode projects like National  ID, ePost, Income Tax, Land Records, Municipalities, Commercial Tax and many others.
Globally, e-Government is one of the largest verticals for us and we have many success stories in this segment. Overall, more than 160 governments have adopted open source in their e-Government initiatives, so these are exciting times for both open source and Red Hat.
How do you rate India in the adoption of open source by governments and enterprises here? What are the benefi ts of using open source?
India' has advanced very rapidly on the open source adoption curve. We started Red Hat in  India in 2001. The fact that we have done 70 e-Gov projects in just six years is proof of this. Many government agencies are shifting to open source and this is good for the country  because software is the foundation of an information society. Open source gives us the freedom to shape this foundation because of the ability to modify the source code. Why should we build  our digital foundations on proprietary platforms that we cannot control? As we keep adding  e-Government services, the need for software will keep growing. If we keep using more  proprietary software, we will go down a path that will be expensive for the country. Instead of  investing money in expensive proprietary licenses, we should invest in building skills around  open source tools because that ensures the creation of jobs and investments within the local economy.
To cite another example, in areas like GIS, proprietary software programmes are extremely  expensive and this is where open source GIS tools like GRASS etc. should be encouraged. We  should leverage the demand within our country to actually shape these technologies to Indian  needs. Why should we always be "downloading" technologies? With the kind of talent  available in India, we can contribute immensely to open source development worldwide and  can be a net giver (open source contributor) very soon, if we provide a political and fi nancial  framework to promote open source software.
Politically, the benefi t of open source is technology independence and leadership. At an  economic level, the benefi t is the creation of jobs, the retention of value within the local  economy and encouragement of software services in the domestic market. For those involved  in implementation, the benefi t is that open source lowers CAPEX (due to subscription based  model) and OPEX (due to improved fl exibility, manageability, security) which suits the BOT  model being adopted by governments today. Therefore, India should use open source software  wherever possible and contribute to its development.

What are some of the challenges in the adoption of open source?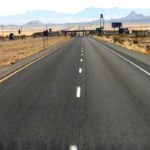 To popularise any new technology, one needs to go through the 3A cycle—Awareness,  Appreciation and Adoption. Building awareness in a vast country like India is a huge challenge. Apart from awareness, one also needs to invest in building skills so that users are  comfortable with using open source software. We have invested our time and effort in these activities and this has resulted in the growing acceptance of open source and Red Hat, especially in e-Government, Banking and Financial Institutions (BFSI), Defense and other market segments in India.
For the adoption of any technology, the availability of skill sets is absolutely essential. To  create the skill sets around Linux and open source, we have partnered with training institutes  across the country. Today, there are around 400 centers across India that provide  training on Red Hat. We have more than 10,000 Red Hat Certifi ed Engineers(RHCE's) across  India and are talking to the government to make open source a part of the curriculum in  schools and colleges. Since open source software like OpenOffi ce are available under a royalty  free license, educational institutes can impart skills and also freely distribute copies of the  software to their students. This would ensure faster adoption of IT which would benefi t students and society as a whole.
What is your opinion regarding the National e-Governance Plan of the government of India?
The National e-Governance Plan (NeGP) is a vast and complex effort that can totally  transform the interactions between the Indian Government and its citizens. The architects of  NeGP have been far-sighted and pragmatic enough to look at e- Gov in a long-term  perspective. For example, DIT's emphasis on open standards is important because the  government is the custodian of citizens' data and needs to ensure that this data is not held  hostage by any vendor. For example, land records may need to be retrieved 400 years later  and if they are not stored in open formats, it could be impossible to recover them.
Some of these plans are extremely ambitious and it it heartening to see the government  involve the private sector in these initiatives. For example, the Common Service Center (CSC)  project that aims to provide e-Government services to our country's 600,000 villages  by setting up 100,000 kiosks. By inviting the private sector to provide the last-mile services in the villages, the government has taken a good step towards ensuring the sustainability of  the project. This is probably the fi rst time in the world that any government in the world has tried to reach out to its citizens on such a large scale using the Public-Private-Partnership  model. We feel that overall, the NeGP is headed in the right direction despite the vast complexities and challenges faced by the government. We will extend all possible support to  the government in making e-Government meaningful and benefi cial to Indian citizens.
Are you satisfi ed with the adoption of Red Hat Enterprise Linux by the government of India?
Yes. We are proud and happy of the fact that we are involved in many Mission Mode Projects that are important to our country.
What are some of your future plans to expand your market in India?
We will invest in expanding our partnerships across the country. We are increasing our reach  by partnering with System Integrators, Channel Partners, Independent Software Vendors,  OEMs and Training Partners. Our entire ecosystem is growing rapidly because of the growth  of open source in e-government, BFSI, Telecom and other sectors. This will help us increase our  depth and reach in the e-Government segment.
We are also constantly growing our portfolio of products. The virtualisation, security, clustering, middleware, data management and other products now enable us to provide an end-to-end IT infrastructure.
We are expanding our Global Engineering and Support Center located in Pune. In Mumbai, we  are setting up a Global Services Centre, which will build and implement open source  enterprise solutions and services for Red Hat's global customers in close partnership with  global Indian software services companies.
On the technology front, we recently launched Red Hat Enterprise Linux 5.1 (RHEL5.1). With  this we are aiming at extending the open source collaborative principles to customers, so they  can drive down software acquisition and management costs. RHEL5 will also help in driving  down the costs in other parts of the business, including services and systems management .
The enhancements in Red Hat Enterprise Linux 5.1 include fully integrated & commercial-strength virtualisation capabilities, additional performance, scalability and security features, extensive new hardware support, expanded development environment and tool set, improved interoperability with Microsoft Windows and Unix.
Since the acquisition of JBoss last year, we were able to accelerate our shift to service-oriented architectures (SOA) and enable the next generation of web-enabled applications running on an affordable, secure open source platform. This will help government agencies that seek to establish a presence on the web and we need to communicate its benefi ts aggressively.
We will also increase our focus on customer satisfaction. Red Hat has been named the leader in  vendor value and satisfaction by Ziff Davis' 2007 "CIO Insight Vendor Value" study, which  polls IT executives on the value and reliability delivered by vendors. This marks the  third time in four years that Red Hat has been ranked fi rst of all global vendors evaluated in the study, and the fourth consecutive year Red Hat has been named the most valuable software vendor.
In the long-term, we aim to redefi ne value for our e-gov customers with open source as the enabler. At a policy level, we will work with Indian leaders to apply the open source principles  and make India a knowledge superpower.