Why has Open Standards become critical for the success of e-Governance? To answer that question, let us understand the world of "Open Technologies". So to say, "Open Technologies" are relevant to three different aspects of information techno-logy that are referred to as Open Source, Open Standards and Open Formats. Open Source pertains to how software is developed and made  available to the world. Open Standards pertain to how each piece of technology interacts with another technology so that they are "interoperable". Open Formats define how the data is stored so that it can be retrieved by any application.

In traditional techniques of software development, software is developed behind closed doors by a set of program-mers duly hired by an entity to develop the software. The software code is never shared with the government or even if it is shared, it is of little value since the government does not have the where-withal to manage the software. This technique poses several problems, the foremost being the cost of maintenance of the software. Since the software was developed by one single entity, the government has to go back to the same entity to make any future changes or to get future upgrades at whatever price that is quoted by the developer. This makes software maintenance a very expensive proposition. Second, since no one has seen the software code except the developers, the possibility of malicious code being injected into the software is relatively high.
For the success of e-Governance initiatives, the adoption of Open Standards has become critical. It has therefore become pertinent now to understand the world of "Open Technologies" 
Open Source software provides a solution to these problems by allowing the software to be developed by a larger community, with the software code being visible to a very large number of people. This also reduces the cost of maintenance, as there will be more number of people who can do the necessary modifications to the source code, when needed. The best examples of open source software are operating systems such as Solaris, OpenOffice and Linux.
It is absolutely undeniable that Open Source software has a very important role to play in e-Governance in India, especially when we are envisioning a large and complex solution such as NeGP that would be worth over Rs 23,000 crores. Consequently, the cost of maintaining such a complex system will also be extremely high and unless we judiciously adopt open source software such as Solaris and OpenOffice, the government will get burdened by solutions that are unsustainable. Having laid out the benefits of Open Source, we must be careful in not falling for the myth that Open Source software is free. Open Source software merely means that the development process of the software followed an open source methodology and that the source code is available to the public. Although Open Source may not be free, in most cases it turns out to be far cheaper than proprietary solutions.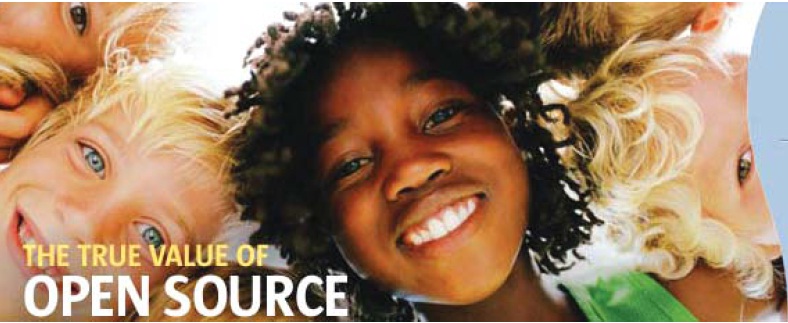 Impact of Open Source software
To get a quick understanding of the potential impact that Open Source software can have on India let us analyse the impact that Open Source Software would have on the cost of the 5 million PCs and laptops that were sold in India last year. On an average, each of these PCs and laptops would have at least US$100 of proprietary software in the form of operating system and office productivity solution. If they were to be replaced by the equivalent Open Source solution (in fact the Open Source OpenOffice adheres to the ODF standard whereas the equivalent proprietary office solution that is pushed in the market is not even fully ODF compliant), the country would have saved half a billion dollars per year from going out of the economy!
Such savings from Open Source software adoption can be channelled back into social sectors such as education, health etc. In fact, a study from the Indian Institute of Management, Ahmedabad, shows that the Delhi government can save 78% of its annual software spend by adopting Open Source solutions.
Even more important than Open Source software is Open Standards for information technology. Today, we have the Internet existing only because Open Standards for the Internet protocol was used. Standards such as TCP/IP, HTML etc have allowed the Internet and the web to flourish in such a short time. Similarly, we are able to send and receive faxes because Open Standards are used. For that matter, even the city's sewerage lines are replete with examples of how open standards have brought down the cost of laying out sewerage lines and reduced the cost of maintenance of such lines.
Open Standards ensure that different components of a large project can be built independently. They can be built in geographically different places, at different times, by different agencies and yet the components can interface, interact and transact in a consistent and robust manner, without loss of information
Open Standards defined
Open Standards are specifications that define and describe interfaces, file formats, protocols etc. The standards outline agreed-upon conventions and allow and encourage multiple competing implementations without undue const-raints. Therefore, a State Information Officer sitting in Bomdila in Arunachal Pradesh can freely download the specifi-cations and create an Open Standards based implementation for the district administration of Bomdila, without any royalty payments to any entity.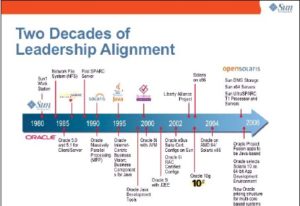 Open Standards enable diverse programs to work together (intero-perability). The most critical aspect of Open Standards is that the standards themselves are developed and managed in an open process and is subject to extensive public review. This is critical since many firms or group of firms get together and create a standard and then publish it claiming it to be an Open Standard. A classic example is the Open XML standard for documents that is anything but "Open" since it has not been developed in a truly participative manner. On the other hand Open Document Format or ODF that has been developed in a truly participative manner over a period of over 4 years, is a true Open Standard for documents. This has been reiterated by the adoption of ODF as a standard by ISO.
The reason that the manner of determining the standards is crucial is that standards have a far-reaching impact on the users and the economy and very large investments are made on development made on those standards. However, if the standards have not been created in a participative manner with the involvement of all stakeholders, then the standards can be arbitrarily changed frequently to benefit a clutch of commercial entities.
A good way of appreciating the issue is if we draw an analogy with the Indian railways. Let's say a couple of companies get together to determine the gauge of a railway track, which is a crucial Open Standard for railways. Now if the Indian Railways themselves are not involved in the setting of this standard, then every year the gauge standard body can potentially come out with a different standard for the rail gauge and force Indian Railways to rip apart the old railway tracks and to buy new engines from the companies that would manipulate the standards setting. We have witnessed something similar in the IT industry where different versions of office productivity solutions and operating systems keep coming in almost every couple of years, forcing the users to junk their old systems. In a resource-constrained economy like that of India it is definitely not advisable to allow such proprietary software to cause so much economic and environmental harm (the PCs and laptops junked have poisonous components that have an extremely harmful effect on the environment).
We must keep in mind that unlike corporate, governments are not here for a few years or a few decades, as in the case of most businesses, but are here for centuries. Hence the systems that are replacing the government processes that have evolved over thousands of years, must be strengthened through adoption of open standards so that they can support the government for centuries to come and should not require to be "upgraded" ever so often, just because the IT company that sold the software has changed the underlying standard.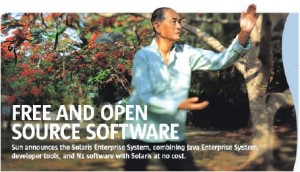 Another important characteristic of Open Standards is that the standards themselves should not require any royalty payments from the user. So the standards should be freely available. Also, the standards must not require monitoring or auditing of the distribution of licensed products. Any such restriction undermines the technological sovereignty of the country.
The standards must allow for automatic (sub)licensing of technology to works derived from the products developed under the first license, without royalty requirements, in order to be a truly Open Standard. And finally, from  a licensing perspective, the license should be irrevocable for perpetuity.
This clause is necessary since many standards are being brought in as so called "Open Standards" for a limited number of years so as to encourage an economy to form around these standards and when the given number of years of license-free standard is over, the users who have invested in solutions around the given standard, are forced to pay a royalty. Hence it is necessary to ensure that the adopted Open Standards are license free in perpetuity.
Open Standards enable and enhance interoperability, which consequently drives competition and lowers prices by disrupting vendor lock-in. It also enables substitutability by lowering or eliminating cost of exit (switching) thereby allowing the government to be free to replace the technology vendor without incurring a cost of redeveloping the solutions. In fact, if solutions in the government need to be audited, the primary parameter for auditing should be to ensure that every component in the solution is Open Standard based.
If one specifically examines the National e-Governance Program, one observes that the program is a very complex and capital-intensive infrastructure initiative. Complexities and costs can be managed only by adopting Open Standards for all aspects of NeGP. This is precisely what the government is doing through its e-Governance standards initiative that is being led by NIC.
Open Formats
We finally come to the issue of Open Formats. As mentioned earlier, Open Formats define how the data is stored so that it can be retrieved by any application. Since Open Formats also essentially standardise the formats, so very often Open Formats are also referred to as part of Open Standards. The most well known Open Format is the Open Document Format (ODF) that has been adopted globally as the only standard for docu-ments, presentations and spreadsheets. The Open Document Format is an open XML-based document file format for saving and exchanging editable documents (including memos, reports, and books), spreadsheets, charts, and presentations. Open Document was deve-loped as an application-independent file format by a vendor-neutral standards developing organisation OASIS, with the participation of multiple office application vendors. On 4th May 2006, the Inter-national Electrotecnical Commission (IEC) approved ODF as international standard ISO/IEC 26300.
Open Document Format is the only standard for editable documents that has been vetted by an independent recog-nised standards body, has been imple- mented by multiple vendors, and can be implemented by any supplier (including proprietary software vendors and deve-lopers using open source software licenses such as the GNU LGPL or GNU GPL).
Why Open Standards critical for e-Governance?
So coming back to our original question on why Open Standards have become critical for e-Governance, it is now clear as to why e-Governance will fail without Open Standards. Open Standards ensure that different components of a large project can be built independently.
They can be built in geographically different places, at different times, by different agencies and yet the components can interface, interact and transact in a consistent and robust manner, without loss of information. Open Standards ensure that many vendors can provide each component and hence commoditize the component and reduce complexity.
Open Standards reduce cost by ensuring that more vendors can participate. A participatory economy reduces the cost of all goods and services through higher competition. Open Standards also increases the shelf life of IT assets, thus reducing the rate of obsolescence. Open Standards based systems also have lower maintenance costs.
From a mission criticality of the core business perspective, a cornerstone of Governance is to maintain records and documents. Such records need to stay for hundreds of years. Therefore, IT must be able to address the basic requirement of maintaining records and documents for long periods of time without arbitrary "expiry of licenses" and "need for version upgrades". Government should be able to exercise its sovereignty on its records and documents without dependence on other governments or companies that can arbitrarily block access to the documents. Since its imperative for the government to adopt Open Standards and it is imperative for the government to maintain records and documents, therefore it is natural for the government to adopt Open Standards such as Open Document Format.
Needless to say, Open Standards also contribute towards reduction in the digital divide and increase in IT penetration in the country. It also ensures that when the government adopts an Open Standards technology for its G2C solutions, the citizens do not have to purchase expensive proprietary software to access the government services. In a nutshell, no e-Governance initiative can be considered to be a success unless it is based on Open Standards.
Follow and connect with us on Facebook, Twitter, LinkedIn, Elets video