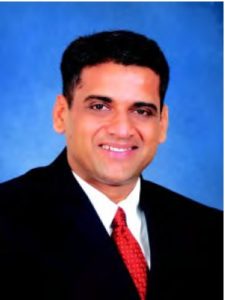 Interwoven, Inc. is the leader in enterprise content management solutions for   business, enables organizations to unify people, content and processes to minimize business risk, accelerate time-to-value and sustain lower total cost of ownership. In an exclusive interview to Anuradha Dhar of egov, Sanjay Aurora, Regional Vice President, South Asia / Hong Kong, informs about advantages of their solutions and their success stories in e-Government initiatives
What technology solutions does Interwoven provide to the public sector?
Interwoven is the leader in enterprise content management (ECM) solutions. Content management is the management of different types of information, that exist in digital forms such as text documents, images, video files, web content, through the use of common desktop applications and easy-to-use content authoring tools. Such information exists in two forms, structured data, or unstructured datadata – data that does not reside within a database or  spreadsheet or on someone's desktop. ECM solutions are especially important for unstructured  data that makes up 70-80% of every company's information.
So what we do is to manage pieces of unstructured information so that they are versioned,  stored, archived, and records are kept properly? This has a very significant impact today on  what people are trying to do, whether it is government, bank or private sector company. For  example, how do you make good amount of services available on the Internet, because it is  cheaper, it is better, your citizens want it and the corporate citizens also take an advantage.  And to provide both kinds of services, you need a very strong platform for web content management, where they can find the right information at the right time The second aspect,  which is very important is how you manage your papers in the organization. Scanned  documents become one step to it, but how does it flow through the organization, how many  people are looking at it, how many people are approving it, when the job is done and where is  that paper stored. That is a very important piece that is gaining a lot of attention from all  kinds of businesses and the government because of regulatory compliance issues, such as  banks need to store certain information for certain years, country regulations and so forth. Uncontrolled content can be a liability for regulatory compliance and legal discovery.
How do you tackle the issue of content updation?
This is a very important point. In fact, when you look at very many sites, the content is not  updated or different versions may reside on different sites. So the out-dated information  becomes the wrong information since it is not valid today. It is also risky today to have wrong  information on the websites. When we thought about doing the content management, it was  not just managing the content; it was about democratisation of the process. I am using this  word 'democratisation' very carefully.
For instance, egov publishes this egov magazine, you own the content, but you are not the  web specialist, you are not the web technologist. So you have the content in MS word or any  other format, and send it to your IT folks. The IT folks may deal with hundreds of such  requests on a daily basis. They prioritize, then the IT guys will load up your data and then a  new change comes; it is a process. Now what we provide is that you. the business owner have  the capability of publishing content, through a workflow. So, the mistakes are reduced. But  you are even more like a template and a work area, these are technical terms, but you know  the content better than the IT people, so you should own what goes in your website. Because  the website is what your content is. And to facilitate the democratisation, you have things like  template, etc. where the copyright body is very clear that, although there are 30 people publishing content, the look and feel, the style, the must have that will go away. So internally, there is workflow, the email that goes around, so when you publish a new article,  you like to publish it offline, you will go through an approval process, but you will be in control.
So, we are talking about content updation made very easy for the business users. And the biggest advantage here is the accelerated time to market the right information to reach the right platform and corporate compliance is maintained.
 Does Interwoven provide e-Government strategy consulting?
No. We definitely are a product company. What we do have are partners, right from the global companies such as Accenture, HP, BEA as well as local and regional partners such as  Satyam and Wipro, who have strong e-Government experiences and best practices. So, they will then go and put Interwoven solutions as part of the package for the wider e-Government strategy.
 What advantages you give to the customers as compared to many of your local and global competitors?
I think what advantage we give to customers is two-fold. One is providing a world class robust  tool. Being a product company, when you are building a long-term strategy, it is a lot of experience that we have gained in the field. So, the biggest advantage that we bring to the  market, is an enterprise-level, scalable, proven and reliable software; which means when you start building a strategy, need an extend growth and when you say, "I have launched in a  state, now can I make it multi-lingual in 22 states, then you do not look back and say my car  engine was weak". Up scaling, regionalisation, even globalisation can be done using our software. Companies like GE, Citibank, Queensland government, etc. are running their  worldwide infrastructure leveraging on our technology.
So, the advantage that we bring is the robust, proven platform, which can start small but  when you go regional, statewide, countrywide, you will not have the limitation that the  technology platform needs to be changed, which is a very important criteria today. The  second thing that we bring to the table today is our customer knowledge. The fact that we  have worked with the Australian government, the Singapore government, the Brunei  government, have domain expertise, can share best practices and references gives us an edge over competitors.
We bring to the table today our customer knowledge. The fact that we have worked  with the Australian, Singapore, Brunei government, have domain expertise, can  share best practices and references gives us an edge over competitors"
Can you tell briefly about some of yoursuccess stories in eGovernment initiatives?
I would say, one of the biggest successes in the government sector for us is in Australia. There  are several case studies published- DOTARS, Queensland Government, LGAQ, Department of  Justice WA. Several large government departments have done significant amount of work  with Interwoven and have provided references. In Singapore, we have done a significant  amount of work with various government bodies such as the Ministry of Education, National  Heritage Board, IDA and so on. The initiatives range from publishing content to be fitted in, to customizing solutions. For instance, we worked with the National Heritage Board in Singapore  in digitization of their artifacts as to how to keep it in the library where people can come in. It is a very unique way of putting a digitized museum and that is what we are working on right now.
 How long you have been associated with the public sector in Asia compared to international market?
We have been associated with the public sector for six years in Asia and ten years with the  government sector internationally. In US, we have a very large government sector federal  practice. So, a lot of work has been done in the US. Australia was the first, in context of  Asia-Pacific, where significant amount of work was done. And then, we did work in Singapore,  Malaysia, Hong Kong and Taiwan.
What percent of business is coming out of Asia?
We are unable to disclose any figures. We do not have figures measuring individual regions or countries.
 What is your future plan for the e-Government sector?
Our future plans are to concentrate on providing e-Government solutions with our partners  that will enhance citizen experience. India, of course, is a part and parcel of the company's growth plan. We are right now aligning ourselves to the eGovernment market in India  because I believe; there is a very large initiative there. With Interwoven experience in the e-Government market, we are well placed to provide the solutions for the exponential growth  that the e-Government is growing at.
Follow and connect with us on Facebook, Twitter, LinkedIn, Elets video