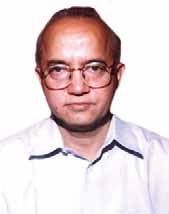 Rakesh Mehta is an active e-Government evangelist, who is continually contributing towards betterment of municipal services in Delhi through use of citizen-centric technologies.
Egov presents an interview of the person behind Delhi's e-municipality
When and how did the e-Government initiative of Municipal Corporation of Delhi started?
e-Government initiatives of MCD started roughly around the time when I took over the charge of this corporation in April 2002. Right after joining MCD, I attended an UN conference on municipal e-Governance in Shanghai, where I came across a number of municipal e-governance models that where being followed in countries such as – New Zealand, Hong Kong, Japan and in a host of European nations. I was particularly impressed with the Hong Kong model, which was based upon the concept of delivering government services through a platform of multiple private providers. In that model, the private players provide an interface between the government and citizens by delivering all front-end services. In addition to this, I visited places like Vizag, Hyderabad and Bangalore to study some of the existing municipal e-Government projects, which were already running in India. However, in most of these Indian projects the government was found to provide the hardware and software, while private players are engaged only in the service delivery part. In comparison, the Hong Kong model was a step ahead, where the government just has to pay the transaction fee and everything else is being taken care of by private service partners. Since I did not have much disposable funds with me to invest in developing the IT infrastructure, I strictly followed the Hong Kong model for MCD. We are merely providing the physical space and everything else, such as – hardware, software, communication network, manpower development and training have been arranged by our private partner SARK Systems.
What was your strategy while starting with the electronic/online services of MCD offered through Citizen Service Bureaus (CSBs)?
We started with the IT Master Plan prepared by TATA Consultancy Services in year 2002. This  plan, which took almost 8 months to come up and costs about 6 million rupees (136,233 USD),  is now our Bible for implementing any e-Governance initiative. Although, our CSBs  have become quite popular these days, we must understand that it is only a small part of the overall automation process. CSBs are not the say-all-and-endall of our computerization  process. They are only the front-end part of what we are doing but it is the back end, which is  most crucial. Unless the backend is robust and fully integrated, the front end will never be able  to serve. The IT Master Plan gives a holistic view of e-Governance initiatives of MCD and  proposes an investment of 400 million rupees (9.086 million USD) over a period of 3  years for various departmental application. However, for CSBs the investment of MCD is  almost nil. Thus, all this 400 million rupees of investment will go into updating and automating records, changing work process and building IT skills of MCD staff members to work with technology.

How many departments of MCD are fully automated as far as back end is concerned?
Currently, the Birth and Death Records are fully automated. We have digitised records of  births and deaths from the current day till 1998. Second in line is the Property Tax  Department, where the automation process is going on very fast and it will take a year or two  to get it fully completed. The third level is the ward-wise information for all wards (smallest  administrative unit of a city) of Delhi including information about roads, sewerage systems,  buildings, parks and all other public utilities. Here, we have kept the Fund-based Accounting  System as a spine of the entire system and everything else is being linked to it. For this, we  had to do a complete re-working of the financial management in order to make it automation friendly.
When you started the e-Government initiatives in MCD about three years back, did you face any resistant from the employees?
Initially, there was enormous resistant from the employees as also from MCD councilors. However, political support has grown considerably over the time. Introduction of CSBs made all the difference, as the real benefits of e-governance became very much evident and even  easy to understand. The biggest advantage that CSBs provide to citizen is the transparency  factor. In the traditional system citizens generally end up paying bribe for getting a birth/death  certificate but through CSBs they can get it done only for a nominal fee and that too within a matter of few days. This is saving a lot of transaction costs for the citizens and is hence fast gaining popularity by itself.

What is the number of daily average transactions carried out through each CSBs? What is the total amount of transaction done through CSBs till now?

On an average, there are 200-400 transactions performed over a day through each of the  CSBs. According to latest figures, we have managed to collect about 6000 million rupees  (136.28 million USD) in revenues through these CSBs over the last two and half years. In  addition, the private company (SARK Systems) delivering the services at CSBs have collected  about 2-3 crore rupees (0.45-0.68 million USD) as transaction costs.
MCD is often referred to possess good end-to-end Public Grievance and Redressal (PGR) System available for municipal e-government in India? What are your comments on this?
It is true that currently we are having one of the best PGR systems being implemented in  India. Our PGR system has been developed by the e-Government Foundation (www. egovernments.org) of Bangalore. This system is having two components to it – one is the  public grievance module and the other is the ward-wise action plan module. Thus, on a single system one can actually view what are the public complaints and what action is being taken on  a ward-wise basis to address such complaints. This is currently not being uploaded as we still need to collect a lot of data and moreover, we have to organise the entire website to  make it fully operational.
In a hypothetical situation, if none of the officer responds to a particular complaint, in how many days would it reach you?
This actually depends on the type of that particular complaint. If it is garbage related one, it  will reach me much earlier but if it is some thing like unauthorized construction, it may take  more time. For instance, the maximum permissible response time for garbage removal has  been designated as 5 days, while this is relatively more for other categories of complaints.
What are some of the other e-Government initiatives of MCD?
Currently, we are in the process of computerising and automating management of our entire engineering department. In addition, we are also deploying GIS and GPS based systems for maintaining property records and managing/tracking sanitation, sewerage and garbage disposal activities.

What is the plan of MCD for increasing the number CSBs in Delhi?

At present MCD is having 30 CSBs in Delhi. However, we are planning to provide one CSB in  each of the 134 municipal wards of the city by December 2005. This would ensure that none of  the citizens have to walk a distance of more than 2-3 km to reach a CSB. We are already  having the premises and physical space required for setting up these centres and it is only a  matter of months that they get operational. These ward level centres (to be called Sugam Kendras) will be having two operators, along with a MCD cocoordinator (Sugam Sanyojak).  Each centre will be having two deputed co-coordinators of MCD, who will be working in shifts  of eight hours each, acting as the local representative of MCD.
What is the plan for training and capacity building of MCD staff members to help them deliver the IT-enabled services of MCD?
MCD has already identified 1,200 personnel out of its existing staff members who are to be  specially trained for Sugam centres. For this, we engaged a professional HR company, which helped us in identifying the best people out of our 4,000 clerical staff. These people are being  selected through a rigorous psychological testing to assess their capability to handle public.  Out of these 1,200 people, 300 are actually to be utilised, at the rate of 2 personnel for each  centre and 1 in reserve. The reserve provision is kept at 40% of the total requirement, taking staff leave into consideration. Those who are selected will be given a special pay package with  additional incentive of choosing their place of posting at Sugam centre falling near to  their residence. In addition, they will be specially trained on Public Relations to help them  serve citizens better. Moreover, there will be a dress code and a defined code-ofconduct for  people delivering services through Sugam centres. Thus, we are trying to bring an all round  professionalism in the public service domain of MCD.

Follow and connect with us on Facebook, Twitter, LinkedIn, Elets video