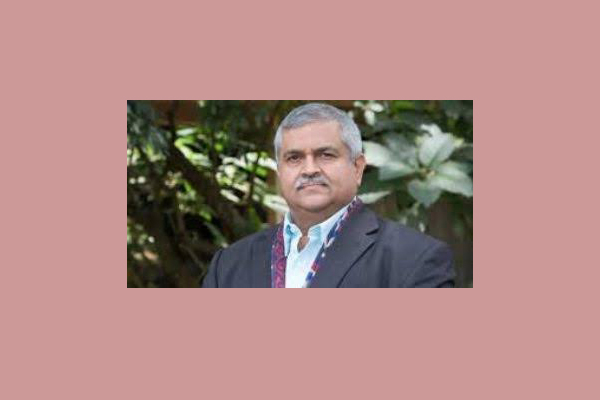 Please briefly describe the ICT4D initiatives taken up by UNESCO in Asia and India in particular.
UNESCO's vision is to promote the free flow of ideas by word and image and to maintain, increase and spread knowledge. This is essential for economic development, good governance and democracy.
It also includes creating knowledge societies that respect
Universality, indivisibility and interdependence of human rights, including freedom of expression;
Right to education for all;
Right to information for all;
Diversity of cultures and identities
These are the four key principles that guide UNESCO in its participation in World Summit on Information Society (WSIS 2003 and 2005)
ICT is an important tool in meeting all these objectives.
UNESCO promotes an integrated approach to ICTs and development.
Multimedia: combining new and traditional Communication and Information technologies
Multipurpose: ICT is a tool for education, science, culture, poverty eradication, etc.
UNESCO has a number of different ICT4D programmes and platforms:
Reaching the Unreached, UNESCO's flagship programme in the region, works to include marginalized groups such as the rural and urban poor, the illiterate and the disabled in future knowledge societies. The programme is developing sustainable models to facilitate access to information and communication resources and tools.
To meet the parallel needs of innovation and research in applying ICTs for poverty eradication, UNESCO has created a South Asian network to support both ICT innovation and research. The network brings together researchers and local sites through a range of networking tools, including an interactive website which has a constantly growing archive of research data. Working with a wide range of partners, a series of initiatives have been established that are developing new or adapted models for ICT access by the poor, especially those people living in extreme poverty. A number of these are in India, one is Bangladesh and one is in Nepal. All these 'sites' use an 'ethnographic action research' approach that informs and feeds both local project development as well as a regional synthesis.
Multipurpose Community Telecentres can offer basic telecommunication and office administration services such as telephone, fax, e-mail, Internet access, word processing and photocopy, along with all needed user support and training. They can facilitate access to library and information services, portals in support of literacy campaigns, e-learning, government programmes, and other public service activity. MCTs can link to "traditional" rural media for outreach activities, and may, for example, provide access to radio and television production the so called "Community Multimedia Centers" (CMCs).
Gaining from its experiences in community radio it moved forward with the concept of community multimedia centers. UNESCO's International Initiative for Community Multimedia Centres (CMCs) promotes community empowerment and addresses the digital divide by combining community broadcasting with the Internet and related technologies. The CMC programme offers a strategy for addressing the digital divide in poor communities.
The concept of Community Multimedia really developed out of our work with community radio, a medium that for a variety of reasons has a special place in UNESCO's programmes. Community multimedia centres and networks combine traditional and new ICTs. For example, radio and Internet were combined in an innovative fashion in the Radio Browsing format. The main idea is that these media are stronger in combination – they have highly complementary strengths. Our work with Community Multimedia is mostly in Bhutan, Nepal and Sri Lanka (Kothmale was the pilot), but it has already taken root in India and we are hoping to support new initiatives in Bangladesh, Pakistan, the Philippines and East Timor.
Strategic ICT solutions are also very important. We need to starting thinking and doing more about developing ICT applications that work for specific groups of professionals and end-users. Good examples of how UNESCO has identified needs and facilitated partnerships to develop solutions are Greenstone and eNRICH.
We are also thinking of some new ideas – an easy system for content packaging and new applications for handhelds and devices like the Simputer.
UNESCO's role is to innovate, to develop pilots and to catalyse new approaches. Our work should stimulate new ideas, new explorations, discussion and debate.
Are these initiatives in reply to the action plan formulated at WSIS 2003 to achieve Millennium Development Goals (MDGs)?
Yes. To some extent all of our work is geared towards the MDGs.
The key MDG is halving poverty by 2015 and many of our community based initiatives work towards this. The fundamental means for this is through the focus of our initiatives on the least developed countries and extremely poor sections of these.
Many of these programmes were ongoing before WSIS. However, we have studied carefully the WSIS Declaration and action plan and will make sure that our new programmes will contribute to the set goals.
What changes do you expect (in the areas where you have launched ICT4D projects like reaching the unreached) by 2005? (from UNESCO's perspective)
The most fundamental and long-standing change would come from our focus on the unreached and the extremely poor. Creating access for them for various ICTs with language and content that is responsive to their needs would be of great value. This access will set of complex but definitive processes towards poverty alleviation and overall development of disprivileged communities.
ICTs are tools. People will use them to help build their own development, whatever that may be. It might relate to governance. We have seen some interesting examples of this (Budikote, Uva). It might have to do with education or marketing or income generation.
The work we have been involved with in ICT4D has empowered people at the grassroots. We should see more skilled people, particularly women and youth. ICT4D is also a great enabler. We will see new ideas develop from the grassroots, new networks and new local solutions.
What role do you see for civil society organisations in UNESCO's efforts for ICT4D?
UNESCO has always worked with partners from various sectors – government, other UN agencies and forums, non-governmental organizations and civil society. Civil society organizations are key partners to UNESCO, notably in the field of Communication and Information. New partnerships are constantly being developed to ensure an effective implementation of UNESCO's objectives, as defined by its Member States. It is important to identify convergence and complementation possibilities and coordinate as well as document such work among development communication agencies.
Particularly with respect to developing and sustaining need-based initiatives, promoting awareness and rights of citizens, civil society organizations would have a crucial role to play.
Is their any specific strategy, which UNESCO has to address the digital divide?
Firstly, the digital divide is only a symptom of a more fundamental divide and this is why all UNESCO's sectors consider ICTs as a tool, for example, ICT is a strategic component of one of UNESCO's most important priorities, Education for All. ICT is an increasingly important tool to build more equitable knowledge societies; more equitable access to ICT as a gateway to knowledge is one strategy in the eradication of poverty.
Specifically, we do this through our major programmes:
Developing sustainable models to 'reach the unreached'
Enabling innovation
Supporting and facilitating research
Catalysing public discussion and debate through publications and consultations
Supporting development of national information and communication policies with civil society participation
Besides, we also have certain cross-cutting programmes:
Building strategic capacities, for example, education, library and media professionals to use ICT
Combining media and integrating social and technological networks has been a key strategy and area of exploration, especially in Asia
Understanding local communicative and information environments in a holistic manner
Working towards local information networks that make use of locally appropriate mixtures of technology, media and social elements.