Greater Hyderabad Municipal Corporation (GHMC) is a pioneer in engaging citizens' participation in civic initiatives. It is the first municipal body in the country to go paperless having all its records and internal communications digitised, says Harichandana Dasari, Zonal Commissioner (Centre Zone), GHMC in conversation with Suheer Goutham of Elets News Network (ENN).
How do you evaluate the development work in Hyderabad? Which are the areas would you like to focus as the Municipal Commissioner?
True to its moniker as the fifth most dynamic city of the world, Hyderabad boasts of a dynamic development profile. The Greater Hyderabad Municipal Corporation (GHMC) is at the forefront of this transformative agenda under the aegis of our minister, K Taraka Rama Rao. It is one of the cleanest cities in the country, clearing 4,200 tonnes of garbage daily through door-todoor collection. The city has been made garbage free and is also on the path to becoming bin free. 44 lakh dual bins have been distributed to households and an intensive information campaign has been launched to promote segregation at the source. Apart from this, the envisaged strategic road development plan which includes flyovers, skyways, and walkways is set to transform the landscape of the city. It is also the only corporation in the country to provide free two-bed room housing to the poor with 17,000 houses planned in the first phase. Further, in an effort to increase the green cover of the city, over one crore saplings were planted across the city with 29 lakh planted in a single day. The city also boasts of developmental initiatives like provision of meals for `5, creation of white topping and plastic roads etc. From this sample of initiatives it's clear that the city's development profile is comprehensive as well as multifarious.
Carrying forward the momentum towards cleaning up the city and sustaining these development initiatives in my zone is my primary agenda.
What are your plans for providing clean water to the citizens of Hyderabad?
Water is one of the life forces of any city. The metro water board primarily takes care of supply, distribution and health of water in Hyderabad city. GHMC is an active adjunct in supporting the role of the water board by managing storm water drains, supplementing the water boards supply chain during summer months, managing water supply in peripheral areas of the city and promoting water conservation efforts across the city.
What are the initiatives initiated by the corporation for city's development including efforts towards digitisation? Also, brief us on the clean city campaign.
GHMC is the first municipal body in the country to go paperless. It has digitised all its records and internal communications, facilitating faster movement of files, cutting of red tape and fixing responsibility contributing to the overall increase of efficiency of the civic body. In addition, the corporation has a 24X7 call centre which immediately conveys a reported'grievance to the concerned official via SMS. Complaint response is also actively monitored by senior officials ensuring effective delivery of services. We also talk about 'My GHMC' app, which effectively reduces the need for citizens to visit any wing of the civic body. Virtually all services provided by the corporation like birth and death certificates, building permissions and payments of taxes are online.
As mentioned earlier, the clean city campaign is at the heart of all efforts of GHMC. With the exalted aim of making Hyderabad the cleanest city of India, we have launched a fleet of 2,000 autos with segregator compartments to separate dry and wet waste. Also, 44 lakh blue and green bins were distributed to households and an intensive awareness campaign on segregating at source was launched. As a result, 1,000 tonnes of garbage is additionally being collected which was previously thrown on the streets or in waterways. We have also eliminated open garbage points.
Further, 136 modern toilets have been installed across the city. A first of its kind, e-toilets for women called 'She Toilets' have also been launched. Open defecation is being fought with sanction of individual toilets for those households who do not have existing toilets and for those with no space, community toilets have been constructed. Also, by partnering with petrol bunks, function halls, malls and restaurants their toilets have been made available for public use freely, thus having a public toilet for use on every street. Still some cultural change is required on prevention of open defecation and urination which is being targeted through awareness campaigns.
How serious is the issue of demolition of structures in dilapidated condition? How is the corporation addressing this issue?
Hyderabad is a city in existence for more than 450 years now. The corporation periodically assesses unstable structures for demolition and keeps demolishing them. Currently, there are around 431 structures identified for demolition in the city. Firstly, notices are issued to the owners to demolish the structures themselves, failing which the corporation itself takes up demolition. However, an impediment is the severe resistance from owners and tenants of such properties to demolish. They often seek the courts to stay demolitions, which considerably delays the process.
We are ensuring that the city follows a strict no poster and flexi policy by keeping enforcement teams to remove such posters and booking cases under the defacement of public properties act, to preserve the beauty of the city.
According to you, what are the challenges in developing Hyderabad as a smart city and how can these challenges are addressed?
Hyderabad is well on its way to become a smart city due to the political vision and goals set by the government. A safe, sustainable, investor friendly, liveable green city is possible with enhancing public transportation, making the city cleaner and greener drawing investments. Also, the city is uniquely positioned to capitalise on advances of information communication technologies, with the city already being an IT hub. The corporation is also the foremost in the country utilising these existent advantages in making the city a smarter one. We have already talked about the 'My GHMC' App. Additionally, the launch of metro in the city coupled with the strategic road development plan incorporating skyways, walkways and seamless transportation in the immediate future, enhancing use of ICT initiatives will easily facilitate a smart city. Hyderabad also boasts of being one of the safest cities and one of the greenest one – making it intrinsically a smarter city.
The challenge lies in increasing the scope and scale of these initiatives which require huge investment flows. Increasing the investment, without increasing the tax burden is the tightrope walk which the corporation has to undertake.
What new initiatives GHMC is undertaking in the areas of waste disposal, parking and town beautification.
I have already spoken about waste disposal efforts of the corporation. Parking is another major challenge to a burgeoning city. We are in the process of finalising multi-level electronic parking lots in key points across the city. This will significantly reduce haphazard parking on streets.
Town beautification is a priority for us. We are engaging the efforts of various artists and art students in beautifying key flyovers and commercial roads across the city. Such efforts are evident at various places in Hyderabad. Simultaneously, we are ensuring that the city follows a strict no poster and flexi policy by keeping enforcement teams to remove such posters and booking cases under the defacement of public properties act, to preserve the beauty of the city.
What new initiatives are planning to launch soon?
GHMC is a pioneer in engaging citizens' participation in civic initiatives. In our efforts to take administration closer to people, we have engaged in programmes like "Parichayam" – wherein the first responder and the sanitation worker of that area are known and remain in direct contact with residents of that area. We have also constantly outreached our programmes with schools and colleges taking forward our information awareness campaigns.
We are actively engaged with communities working towards social intervention and change. Through our social action teams comprising women from self-help groups, we have recently brought together 150 estranged families under the banner of uniting families and dividing waste.
Get a chance to meet who's who of Smart Cities ecosystem in India including key policymakers from Central and State Governments. Join us at Smart City Summit, Surat on 19th-20th May, 2018 to explore business opportunities. Like and connect with us on Facebook, Linkedin and Twitter.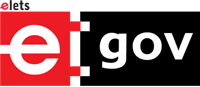 Recommended from all portals