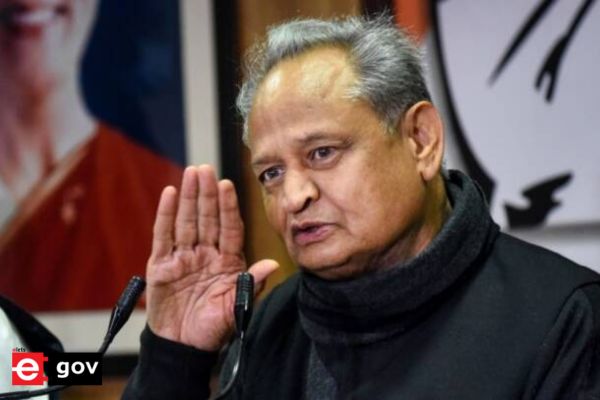 In a significant administrative overhaul carried out in Rajasthan, the state government took decisive action on Friday by transferring seven IAS officers and a total of 30 IPS officers, including eight Inspector Generals (IGs)/Deputy Inspector Generals (DIGs) and 11 Superintendents of Police (SPs), with immediate effect.
"It has come to the notice that in the administrative secretariat and other department offices, the officers keep on continuing on a particular post and department only. This affects the transparency and credibility of the administration," the official government notification stated. It added, "Therefore, with the aim of maintaining trust in the administration, it is being directed that the tenure of one officer in a particular position should be a maximum of three years and in special cases, five years".
This bureaucratic reshuffle is widely seen as a strategic maneuver in preparation for the upcoming assembly elections, emphasising the government's determination to streamline the administrative apparatus. Notably, this is the second major reshuffle since the state government's recent reassignment of 74 IAS officers and the appointment of 15 new district Officers on Special Duty (OSDs) on May 15.
Among the SPs affected by the transfer list, several prominent officers have been reassigned to different districts within the state. Vikas Sharma has been moved to Bhiwadi-Alwar, Bhuvan Bhushan Yadav to Udaipur, Mamta Gupta to Karauli, Shyam Singh to Jhunjhunu, Narayan Togas to the Special Operations Group (SOG) in Jaipur, Anil Kumar to the Cyber Crime division in Jaipur, Monika Jain to Jalore, Mridul Kachawa to Bharatpur, Vikas Sangwan to Jaisalmer, and Jayaha Maitri to Sirohi.
Furthermore, Sanjay Agarwal, previously serving as the Additional Director General (ADG) of Police, Railways, has been reassigned to the Police Headquarters in Jaipur. Rupinder Singh, the Inspector General of Police (IGP), has been posted to the RAC Jaipur post. Lata Manoj Kumar will assume the position of the new IG for the Ajmer range, while Rahul Prakash has been relocated to the Bharatpur Range as the Deputy Inspector General (DIG).
In addition to the IPS officers, a total of seven IAS officers have also been transferred to different roles within the administration. Gaurav Agarwal has been appointed as the Commissioner of Agriculture and Panchayati Raj (Agri) in Jaipur, Kana Ram will serve as the new Director of Secondary Education in Bikaner, Utsav Kaushal has been designated as the Commissioner of the Jodhpur-South Municipal Corporation, and Devendra Kumar has taken up the post of Commissioner in the Jodhpur Development Authority.
Also Read | Rajasthan bags investment commitments worth nearly Rs 70,000 crore
These extensive transfers reflect the state government's commitment to restructure and optimize the administrative machinery, ensuring a well-coordinated and effective governance system in Rajasthan.
"Exciting news! Elets eGov is now on WhatsApp Channels 🚀 Subscribe today by clicking the link and stay updated with the latest insights!"
Click here!