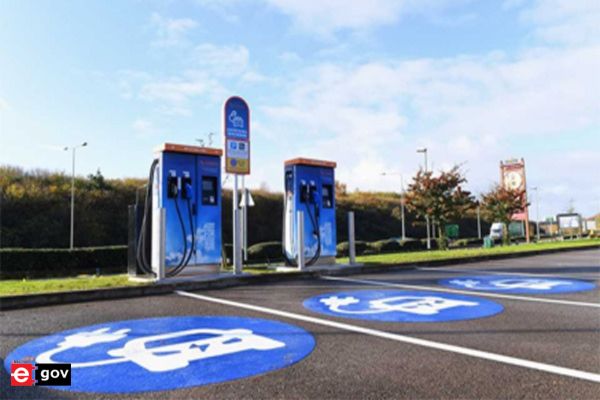 In recent years, the Indian government has been actively promoting electric mobility as a sustainable solution to combat rising pollution levels and reduce dependence on fossil fuels. Punjab, one of the progressive states in India, has also embraced this vision by implementing its own Electric Vehicles (EVs) policy. The policy aims to accelerate the adoption of EVs in the state, but it also faces certain challenges that need to be addressed for its successful implementation.
Overview of Punjab Electric Vehicles Policy
The Punjab Electric Vehicles policy was launched in 2019 with the goal of transitioning to electric mobility and establishing the state as a leader in EV adoption. The key objectives of the policy include reducing air pollution, promoting the use of renewable energy sources, creating employment opportunities, and attracting investments in the EV sector. The policy encompasses various aspects such as charging infrastructure development, financial incentives, fleet electrification, and skill development.
Adoption of Electric Vehicles (EVs) for road transport contributes to a wide range of goals. These include – better air quality, reduced noise pollution, enhanced energy security and in Combination with a low carbon power generation mix, and reduced greenhouse gas emissions.
To enable this paradigm shift in road transport, the Government of India formulated a roadmap-National Electric Mobility Mission Plan 2020 with a vision to facilitate EV sales of 6-7 mn units by 2020. As a part of the plan, FAME (Faster Adoption and Manufacture of (Hybrid &) and Electric Vehicles) pilot scheme was launched in 2015 with the objective to promote electric vehicles. In 2019, the second phase of the FAME scheme (FAME-II) was launched with a much bigger budget to enable demand and infrastructure creation to support the mobility transformation. Additionally, the Phased Manufacturing Program has been launched to promote indigenous manufacturing of EVs & EV components and provide a thrust to EV manufacturing in India. It is estimated that the success of FAME II coupled with other policy initiatives including state policies would result in EV sales penetration of 30% of private cars, 70% of commercial cars, 40% of buses and 80% of 2Ws and 3Ws by 2030.
Need for Punjab's EV Policy
The Government of India's many initiatives/schemes are expected to boost both EV adoption and manufacture during the next decade. States and cities must now give the push to build policy and implementation frameworks that will offer the required enablers and ecosystem to encourage EV manufacture and adoption.
With top firms already existing in the state, access to vast consumer markets, and state-of-the-art infrastructure, Punjab is ideally positioned as an auto and auto ancillary manufacturing location. Furthermore, the Punjab government recognises the need to promote cleaner mobility in light of the high level of vehicular emissions in key cities such as Ludhiana, Jalandhar, Patiala, Amritsar, and Bathinda, which account for more than half of the state's automotive emissions.
As a result, the Punjab government recognises the potential of EVs as a long-term sustainable solution and has decided to build a special policy for promoting EVs and EV component production, as well as assisting EV adoption in the state, with a primary focus on boosting greener mobility and job creation.
Objectives of the Policy
The Punjab EV policy was created with the goal of driving adoption to 25% of yearly vehicle registrations as electric vehicles in the programme's final year. The Policy has the following aims, which are intended to have a direct and indirect impact on a number of UN Sustainable Development Goals (SDGs).
Reducing Vehicular Emissions: To reduce vehicular emissions by the end of policy.
Infrastructure: To encourage the development of public and private EV charging infrastructure throughout the state.
Manufacturing: To make Punjab a preferred location for the production of electric vehicles, components, and batteries.
R&D: To establish Punjab as an electric vehicle R&D centre managed by a Centre of Excellence (CoE).
Human Resources: To enable employment creation and to establish vocational (skilling and upskilling) and academic training programmes to meet the demands of the EV ecosystem's human resources.
Ensuring sustainability: To reduce environmental damage by encouraging the recycling and reuse of used batteries.
Developing a Robust EV Ecosystem
Five cities in Punjab produce over half of all traffic emissions: Ludhiana, Jalandhar, Patiala, Amritsar, and Bathinda. Mohali, as part of the tri-city, also has a significant interstate vehicular flow. These cities will be referred to collectively as 'target Cities' under this strategy.
Buses, taxis, LCVs, 3W and 2W vehicles are the most polluting vehicle classes in these cities. Adoption of EVs in these segments would result in the greatest decrease in vehicular emissions. The Punjab government recognises that in order to stimulate adoption in these segments, incentives for making EVs cost-effective and the installation of suitable charging infrastructure are required.
As a result, this policy focuses on:
a) Increasing two-wheeler adoption through fiscal incentives
b) Promoting the use of electric cars for public, shared, and commodities transportation (buses, taxis, LCVs, and 3W);
c) Making suitable provisions for EV charging infrastructure.
Challenges Faced by Punjab Electric Vehicles Policy:
Limited charging infrastructure: One of the primary challenges faced by the policy is the lack of an extensive charging infrastructure network.
Electric vehicle owners need convenient access to charging stations for long- distance travel and to alleviate range anxiety. The government needs to invest in building a robust charging infrastructure that covers major highways, cities, and residential areas.
High upfront cost: Electric vehicles still have a higher upfront cost compared to conventional internal combustion engine vehicles. Affordability remains a significant concern, especially for the majority of the population in Punjab.
The state government needs to provide more financial incentives, subsidies, and tax benefits to make EVs more accessible and affordable for the masses.
Limited consumer awareness: Many potential EV buyers are still unaware of the benefits and features of electric vehicles. There is a need for effective awareness campaigns and education programs to inform consumers about the advantages of EVs, such as reduced fuel costs, lower maintenance expenses, and environmental sustainability.
Promoting EV test drives and organizing workshops can play a crucial role in educating and encouraging people to switch to electric vehicles.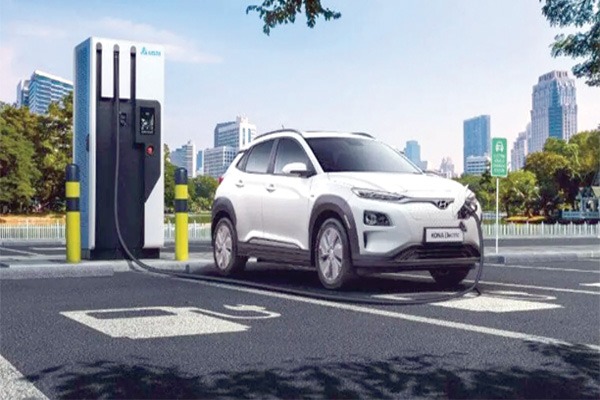 Insufficient manufacturing ecosystem: Punjab lacks a strong manufacturing ecosystem for electric vehicles and components. To establish a thriving EV industry, the state needs to attract investments and facilitate the establishment of EV manufacturing units. Collaboration with industry players and offering incentives for setting up manufacturing facilities will be crucial in this regard.
Skill development and training: The adoption of electric vehicles requires skilled technicians and engineers to handle repairs, maintenance, and manufacturing. Punjab needs to invest in skill development programs to train a workforce that is equipped with the necessary expertise to support the growing EV industry. Partnering with technical institutions and conducting specialized training courses can help bridge the skill gap.
The Road Ahead
To overcome the challenges faced by the Punjab Electric Vehicles policy and ensure its success, the following steps can be taken:
Expand charging infrastructure: The government should accelerate the deployment of charging stations, considering both public and private collaborations. Strategic placement of charging stations in urban areas, commercial centers, and highways will enhance accessibility and convenience for EV users.
Financial incentives and subsidies: The state government should offer attractive financial incentives, tax benefits, and subsidies to make electric vehicles more affordable for buyers. This will encourage more people to embrace EVs and contribute to the growth of the market.
Awareness campaigns: Launching comprehensive awareness campaigns to educate the public about the benefits of EVs is essential. This can be done through media campaigns, workshops, roadshows, and collaborating with industry experts to dispel misconceptions and build confidence in EV technology.
Industry collaboration: Punjab should actively engage with automotive manufacturers, technology companies, and investors to attract investments and establish a strong EV manufacturing ecosystem.
To sum it up
The Punjab Electric Vehicles (EVs) policy is a significant step towards promoting sustainable transportation and reducing pollution in the state. By setting objectives such as reducing vehicular emissions, developing charging infrastructure, promoting EV manufacturing, investing in research and development, creating employment opportunities, and ensuring sustainability through battery recycling, the policy aims to drive the adoption of EVs in Punjab.
With the right strategies and efforts, the Punjab Electric Vehicles policy has the potential to transform the transportation landscape in the state, promote cleaner mobility, reduce pollution, create employment opportunities, and contribute to a more sustainable future.
"Exciting news! Elets eGov is now on WhatsApp Channels 🚀 Subscribe today by clicking the link and stay updated with the latest insights!"
Click here!