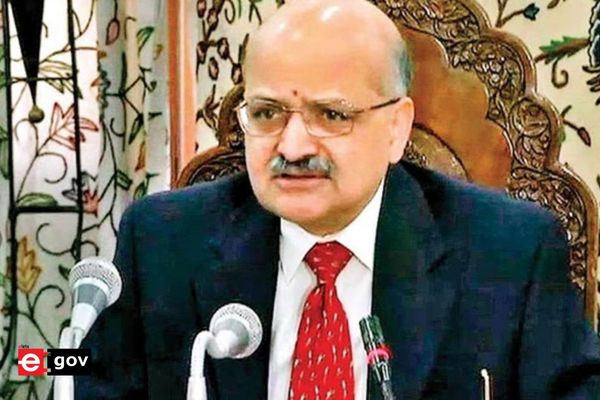 The government on Monday named former IAS officer BVR Subrahmanyam the Chief Executive Officer (CEO) of NITI Aayog. He takes over for Parameswaran Iyer, who has been designated the World Bank's Executive Director.
"The Appointments Committee of the Cabinet has approved the appointment of Shri BVR Subrahmanyam, IAS (Retd.) as Chief Executive Officer, NITI Aayog, vice Shri Parameswaran Iyer, upon his appointment as Executive Director, World Bank Headquarters, Washington DC, USA, for two years from the date of assumption of the charge of the post or until further orders," a statement released by the government said.
Subrahmanyam is an Andhra Pradesh native and a member of the Chhattisgarh cadre of 1987 IAS officers. He has an engineering degree. He also holds a London Business School management degree.
The 56-year-old officer served as then-Prime Minister Manmohan Singh's private secretary from 2004 to 2008. He returned to the prime minister's office (PMO) in 2012 after working for the World Bank. Subrahmanyam was employed by the PMO until 2015, at which point he relocated back to Chhattisgarh, where he first served as a principal secretary before rising to the position of Additional Chief Secretary (Home).
Also Read | Brijesh Singh takes charge as Principal Secretary in Maharashtra CMO
The officer was named Jammu and Kashmir's Chief Secretary in 2018. The state's unique status was eliminated under his administration, and it was split into two union territories. Subrahmanyam was one of a select group of officers who were informed of the Centre's decision about Jammu and Kashmir prior to its announcement, according to the Press Trust of India.
Later, he was appointed the Ministry of Trade and Industry's Commerce Secretary.