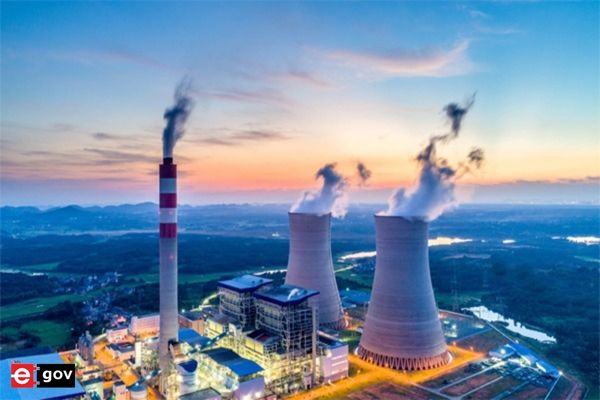 For India to graduate itself into the league of developed economies, it needs massive consumption of energy to bring population scale changes and to cater to the energy needs of its people. As India made a commitment to become net zero emitter by 2070, it has become imperative for India to adopt clean technologies to make energy and utilities smart so that it can meet its ambitious targets, writes Abhineet kumar of Elets News Network (ENN).
The inevitability of the climate change crisis has prompted a renewed response from several countries of the world. They are planning to bring their emission to net zero by 2050. Recently, India also declared to bring its emission to net zero by 2070. From the Paris summit of 2015 to Glasgow summit 2021, climate change has been the central discussion.

According to the 2022 New Energy Outlook report (by BloombergNEF), it is still possible to keep the temperature increase to 1.77 degrees Celsius above pre-industrial levels by 2050 with determined action. Report suggests that emissions need to fall by 30 per cent by 2030 and by 6 per cent a year to 2040. For this, investments in the clean energy sector must triple that of fossil fuel to reach Net Zero by 2050.
Fossils Fuels and Development
Fossil fuels – coal, oil and gas – are by far the largest contributor to global climate change, accounting for over 75 per cent of global greenhouse gas emissions and nearly 90 per cent of all carbon dioxide emissions.
As greenhouse gas emissions blanket the Earth, they trap the sun's heat.
This leads to global warming and climate change. The world is now warming faster than at any point in recorded history. Warmer temperatures over time are changing weather patterns and disrupting the usual balance of nature. This poses many risks to human beings and all other forms of life on Earth.
But fossil fuels still are the major driver of the development world over. For e.g, coal as a source of energy is an important driver of economic growth. Out of the 931 MT (metric ton) of coal consumed in India in 2020, 705 MT (75.7 per cent) went to electricity generation and 170 MT for non-power applications. In 2021, coal-based power generation was 74 per cent due to the economic rebound post-covid that saw severe coal shortages from Coal India Ltd which kept everyone on the tenterhooks.
The International Energy Agency (IEA) expects that with the continued expansion of the Indian economy through 2024, it expected that the demand would rise to 1185 MT by 2024 at a growth rate of 3.9 per cent.
Energy Transition
As of October 2022, installed capacity for power generation was about 408,714 megawatts (MW) out of which coal accounted for 210,605 MW or just over 51 per cent, renewable energy (RE) accounted for 119,092.59 MW or about 29 per cent followed by 46,850 MW of hydro which accounted for about 11 per cent of capacity. Natural gas accounted for 6 per cent of installed capacity with 24,824 MW and nuclear accounted for 1.7 per cent of capacity with 6780 MW. A total of about 172,723 MW of non-fossil fuel based installed capacity accounted for just over 42 per cent of total installed capacity for power generation as of October 2022.
Over the next 20 years, there would be 80.7 billion tonnes of CO2 equivalent emissions globally, of which fossil fuels operations (24.21 per cent), power (18.49 per cent), agriculture (17.01 per cent) and manufacturing (12.55 per cent), would be the biggest sectoral emitters. During the same time frame, India may emit 5.62 billion tonnes of CO2 equivalent, of which agriculture (31.09 per cent), power (22.28 per cent), manufacturing (13.86 per cent) and waste (11.49 per cent), would be the biggest sectoral emitters. Fossil fuel operations (8.32 per cent), transportation (5.45 per cent), and buildings (5.37 per cent) are likely to be the other significant sectoral emitters for India.
"The energy transition in the country has to be contextual in nature. It must take into account the growth trajectory, energy trajectory and energy consumption of India, both in terms of volume and per capital consumption." said Asheesh Joshi (IAS), Director, Ministry of Petroleum and Natural Gas.
Since early 2021, crude oil prices doubled, coal prices quadrupled and natural gas prices (in Europe) increased by over seven times. Between January 2020 and April 2022, the World Bank's energy price index increased by over 76 per cent and crude oil prices increased by 350 per cent in nominal terms, the largest increase for any equivalent two-year period since the 1970s. In real terms, coal and European natural gas prices have reached all-time highs and remain substantially above their previous peak in 2008.
Overall energy prices are expected to increase by 50 per cent on average in 2022. Coal prices, natural gas prices and crude oil prices are projected to increase in 2022 by 81 per cent, 74 per cent (average of the European, Japan, and U.S. benchmarks), and 42 per cent, respectively. Energy prices are expected to remain higher for longer with the prices of energy commodities 46 per cent higher on average in 2023 relative to January 2022 projections.
Clean Technologies
It identifies a set of technologies that either optimise or reduce the use of natural resources while also minimising the detrimental effects of technology on the environment and its ecosystems. All clean technology solutions seek to positively impact anthropogenic climate change. It is also important for clean technology solutions to be economically viable and have the potential to become profitable enterprises to attract investment and further development.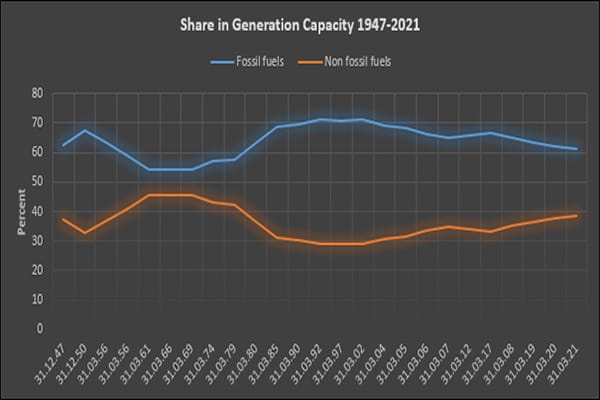 The future of clean technology in India is promising. With the development of new technologies and increasing awareness about climate change, the country is developing a number of initiatives to reduce its carbon footprint and improve energy efficiency.
The government has increased investment in renewable energy sources such as solar, wind, and hydropower. It has also launched several programs, such as the Smart Grid Mission and Pradhan Mantri Ujjwala Yojana, to expand access to electricity for all citizens across the country. Additionally, India aims to achieve 40 per cent of its installed power capacity from non-fossil fuel sources by 2030. This would greatly reduce emissions related to electricity generation and help the nation take significant steps towards meeting its Paris Agreement commitments.
Renewable Energy
As per its commitment in Cop26, India aims to increase its non-fossil energy capacity to 500 GW by 2030. By 2030, renewable energy sources will provide 50 per cent of India's energy needs. By 2030, India's economy will have a carbon intensity of less than 45 per cent, and by 2070, it aims to reach its goal of net zero emissions. To achieve these goals, India will reduce its total projected carbon emissions by one billion tons from now to 2030.
Therefore, India's energy transition is very crucial.
The renewable electricity roadmap for 2030 prepared by Niti Aayog in 2015 for accelerated renewable energy (RE) deployment in India repeats a quote from an unnamed member of the erstwhile Planning Commission several times : "We should not get into the mindset that RE is the intruder and conventional energy is the main player. Why not consider RE to be the main occupant of the "house" and then work out the rest of the system around RE, essentially, because RE is the future?" To make RE the main occupant of the "house", Niti Aayog called for rethinking and reengineering of institutions, redefinition of policies, re-tuning of power grids and systems, and replacement of old habits with new ones.
In fact some of the reforms which have been taken up at the central level by the Ministry of Power and Ministry of New and Renewable Energy for easing and increasing the production of Renewable Energy like specifying Renewable Purchase obligation trajectory for Discoms with separate specification of Hydropower purchase trajectory. Waiver of ISTS Transmission Charges and Losses for Solar & Wind Power including Hydro pumped storage Plants (PSP) and Battery Energy Storage Systems will provide long-term visibility and certainty in renewable power generation and also lead to encourage the capacity addition in solar, wind, battery storage and pumped storage projects. Similarly, notification of Electricity (Promotion of generation of Electricity from Must-Run Power Plant) Rules by MOP will ensure availability of green and clean power to consumers, thereby securing a healthy environment.
Government Policies
The Government of India has implemented a number of reforms to establish an enabling RE ecosystem, including: 100 per cent FDI permitted under the automatic route; standardised bidding guidelines; developing green corridors for RE evacuation; increasing Renewable Purchase Obligations (RPO) trajectory; Production Linked Incentive (PLI) scheme for manufacturing of high-efficiency solar cells and modules; and PLI scheme for Advanced Chemistry Cell.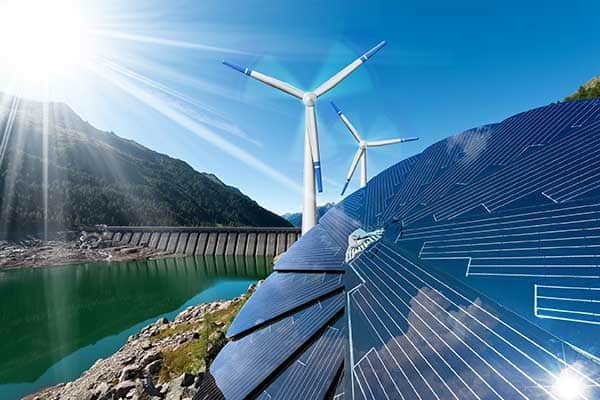 According to the SDG Global Index 2022, India is on track for achievements for SDG12 (Responsible Consumption and Production) and SDG 13 (Climate Action). A substantial growth has also been achieved under SDG7 (Affordable and Clean Energy). India's cumulative score in the SDG Global Index has constantly improved except pandemic period standing at 60.3 in 2022. The Government of India has launched transformation schemes to improve the access to modern energy services. These include Pradhan Mantri Sahaj Bijli gHar Ghar Yojana (Saubhagya), Pradhan Mantri Ujjwala Yojana (PMUY) , UnnatJyoti by Affordable LED for All (UJALA) ,Pradhan Mantri Kisan Urja Suraksha evam Utthan Mahabhiyan (PM- KUSUM).
As a result, India today stands at number four in the world in terms of total RE installed renewable capacity after China, US and Germany. India ranks third in renewable energy country attractiveness index among the 40 major economies.
India currently has achieved 42 per cent total non-fossil based installed capacity by October 2022. Also, the country's emission intensity has reduced by 28 per cent as of 2022 compared to 2005 level.
International Solar Alliance, National Solar Emission
India has taken a bold step towards climate change mitigation with the launch of its International Solar Alliance (ISA) in 2015 during COP21 in Paris. There are 123 signatory nations to the International Solar Alliance (ISA), the majority of which are sun-shines that are entirely or partially located between the Tropics of Cancer and Capricorn. The alliance's main goal is to promote efficient solar energy use in order to lessen reliance on fossil fuels. ISA helps facilitate rapid deployment of solar energy technologies, contributing to India's commitment to achieve Net Emission Zero by 2070.
In line with ISA's goals, India launched the National Solar Mission (NSM) in 2010. The mission's goal is to make India a global leader in solar energy and help meet the country's energy needs through sustainable solar power generation. It also aims at reducing carbon emissions by promoting large scale deployment of grid-connected solar energy projects as well as off-grid applications.
The ISA and NSM are ambitious initiatives that are expected to lead India towards its goal of Net Emission Zero by 2070. With ISA and NSM, India is making strides in the fight against climate change and strives to become a global leader in renewable energy.
Private Participation and Emerging Technologies
With net zero emission taking centre stage, the time for reorienting or restructuring our energy usage has come. Corporates and companies have started taking initiative at their level as they do not want to fall behind. For e.g., Big oil companies are having EV charging stations.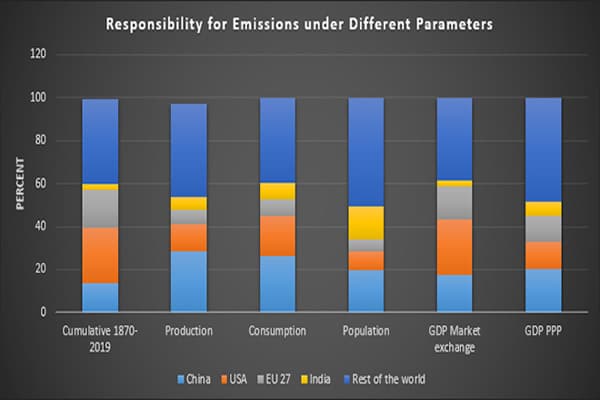 Globally, there are multiple innovations in the energy or cleantech sector by the private sectors that encourage organisations to contribute to green energy initiatives and net zero commitments. With COP27 already underway, the focus on reducing greenhouse gas (GHG) emissions is expected to increase in the future.
"We basically identify and implement energy cost saving measures which helps the customer to reduce the carbon footprint from ideation to implementation. We are one of the leading ESCO companies in the country which is delivering energy savings on a guaranteed basis. We have been able to reduce the energy costs of our clients by at least 20 per cent," says Milind Chittawar, CEO, SEE-Tech Solutions
The country can better leverage emerging technologies to improve last mile consumption understanding and to enhance operational and financial efficiency of distribution companies (Discoms). Smart metres are certainly going to play a transformative role in this regard. Artificial intelligence, Machine learning, Drones and Robotics offer endless possibilities in making our utilities smarter and protecting our infrastructure and assets viz., energy sector.
They can be helpful in some key areas like supply side management, pricing of pontracts, metres analytics and reduction of operation and maintenance (O&M) cost, where greater focus should be given to bring real transformation in the energy sector of India.
"Digital transformation and analytics per se is going to play a huge role in transforming the power sector in India," said Abhinav Sood, Business Advisory Industry Consultant, SAS India.
Way Forward
The recently released 'Emissions Gap Report – 2022' highlights the need for rapid transformation of societies' to address climate crisis calls with a need to realign financial systems to enable the achievement of the Paris Agreement.
According to World Energy Outlook – an annual release by the International Energy Agency (IEA), the world is in the midst of the first global energy crisis, triggered by Russia's invasion of Ukraine. India is likely to see the world's biggest rise in energy demand this decade, with demand climbing 3 per cent annually. The Outlook projects continued expansion in coal generation (in absolute terms) in India, peaking around 2030.
Major innovations in the energy sector are driving it toward a sustainable future. Energy savings are mostly on the demand side. In fact most of the innovations in the energy sector taking place are mainly aimed at demand-side interventions to tackle the growing energy requirements. Efficiency improvements in the energy production and replacement of fossil fuels by various sources of renewable energy are the ways out.