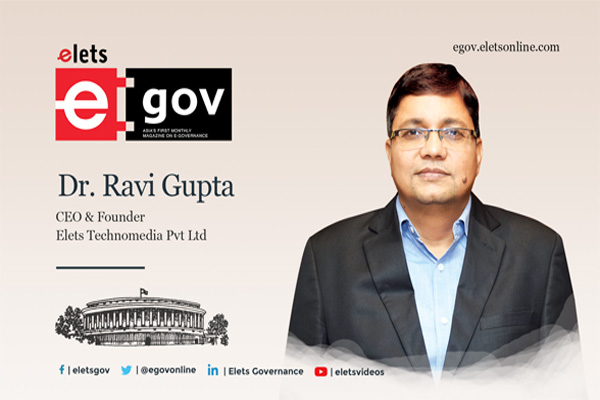 Water is the driving force of all nature and also a key driver of economic and social development. India, which is home to over 1.4 billion people, has only four per cent of the world's water resources.
Unfortunately, the country is gradually moving towards being water-stressed. According to a 2019 NITI Aayog report, almost 600 million of its population is water-deprived. Moreover, 21 cities — including Bangalore, Delhi, Hyderabad, and Chennai — have most likely exhausted their groundwater resources in 2021.

India's rapid urbanisation and catastrophic climate change are only adding to its water woes. At this juncture, progress toward achieving Sustainable Development Goals (SDGs) has become more urgent and necessary for a better future.
The SDG target 6.4 aims to substantially increase water-use efficiency across all sectors by 2030 and ensure sustainable withdrawal and supply of freshwater to address water scarcity issues and substantially reduce the number of people suffering from water shortage.
According to the National Commission for Integrated Water Resources Development (NCIWRD), by the year 2050, the total demand for water is expected to be 973 billion cubic meters (BCM) in the low-demand scenario and 1,180 BCM2 in the high-demand scenario. With the help of various schemes/policies and their continuous monitoring at all levels, India is making significant progress in achieving SDG target 6.4. While the central government has rolled out a series of flagship initiatives such as Atal Bhujal Yojana (Abhy), Jal Jeevan Mission and Namami Gange which are addressing water scarcity challenges, state governments are emphasising on water recycling, wastewater management, river rejuvenation, reduction in water use, etc.
Also Read | Assessing wastewater management in India and its water reuse potential
This issue of the eGov Magazine, in partnership with the National Institute of Urban Affairs (NIUA), highlights how India is riding over the challenges and is bringing efficiency and sustainability in the water sector with future-ready innovations. It is a compilation of enriching articles and insightful interviews from senior policy-makers, experts and academia.
Happy reading!