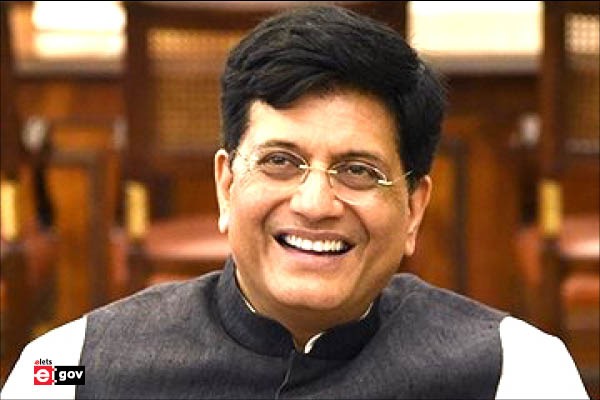 The micro, small and medium enterprise (MSME) sector ranks among seven key sectors to enhance bilateral cooperation between India and Uzbekistan, said Union Minister for Commerce & Industry, Piyush Goyal.
The Minister, who also holds key portfolios of Textiles along with Consumer Affairs, Food and Public Distribution in the Central Government, said India's relations with Uzbekistan are essential to the country's vision of an integrated extended neighborhood. He was addressing the 13th session of the India-Uzbekistan Inter-Governmental Commission (IGC) held in New Delhi.
Goyal added that digital payments, space cooperation, Agri and dairy, pharma, gems and jewelry, and inter-regional cooperation rank among the seven emerging areas of cooperation between both countries.
He suggested next-level engagement by taking the "relation forward in newer areas like technology, digital payment solutions and investment in startups."
Noting the strong growth in India and Uzbekistan trade despite the global Covid-19 pandemic, the minister said that bilateral trade between the two countries jumped 38.5 per cent i.e. from $247 Mn in 2019–20 to $342 Mn in 2021–22.
Goyal also put a special emphasis on the significance of the year 2022 as it marks the 30 years of diplomatic relations between India and Uzbekistan.
This address by the union commerce and industry minister assumes greater importance as it has come at a crucial juncture, i.e., just ahead of the next month's scheduled visit of Prime Minister Narendra Modi to Uzbekistan.
Even the Uzbekistan Deputy Prime Minister along with Minister of Investments and Foreign Trade Jamshid Khodjaev in their comments at the IGC event said that their government will fully utilise PM Modi's visit to their country as a significant opportunity to help further boost the bilateral cooperation in various areas of mutual interest.
At an event organized by industry body Confederation of Indian Industry (CII), Uzbekistan's minister for investments and foreign trade invited Indian businesses to work in close cooperation with the local industry for producing IT and pharma products. He also called on India Inc. to help promote new-age business segments including cybersecurity and fintech.
Also Read | 5G will Contribute $450 Billion to Indian Economy in Next 15 Years: Piyush Goyal
As per the latest available data from Trading Economics, pharmaceutical products remained on top in terms of India's exports to Uzbekistan last year. Other product categories were machinery, nuclear reactors, boilers, tanning or dyeing extracts, etc.
The data further shows that gums and resins, medical apparatus, zinc, silk, cotton, etc. ranked among the top imports from Uzbekistan to India in 2021.
Goyal has also emphasised the necessity of an integrated strategy for regional connectivity, a problem that the two countries seek to address through India's proposal for the inclusion of the Chabahar port in the framework of the International North-South Transport Corridor (INSTC). Through the Chabahar port, which was once connected by all-weather highways on the INSTC route, India and Uzbekistan are working to strengthen their partnership in order to develop connectivity in Central Asia. This can help in increasing bilateral trade by over two times to cross $1 Bn.