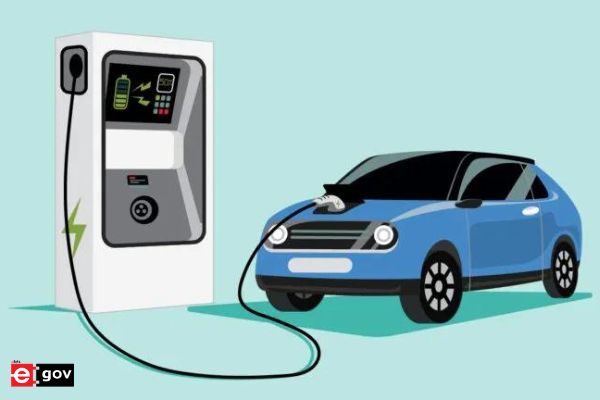 The government wants to sell 30% private automobiles, 70% of commercial vehicles, and 80% of two and three-wheelers as electric vehicles (EVs) by 2030. However, estimatedly, only 30% of all vehicles are expected to be EVs by 2030.
According to "Unlocking India's Electric Mobility Potential" report published by business consulting firm Arthur D Little, most of the 30% EVs will be two- and three-wheelers. Reason behind this is, majority Indian buyers would not be able to buy costly electric four-wheelers.
Further, the report cited that the EV industry will cross-sell 10 million vehicles by 2030. This will entail an overall adoption rate of more than 30% across various vehicle categories, said the study.
Also Read | Maharashtra signs MoU to boost adoption of electric vehicles
The report added that by end of 2030, only 10% of passenger cars (PVs) would have adopted EVs, constituting a meagre 5% of all EV sales.
Higher upfront cost in comparison to conventional vehicles, developing or a lacking charging infrastructure, low consumer confidence etc are a few reasons behind the low adoption rate of passenger EVs. A few product safety incidents too worked in the low adoption rate of passenger EVs in India.
Understandably, the government and the corporate sector need to work together to increase the EV adoption rate in India, said the report.
Barnik Chitran Maitra, managing partner & CEO, India & South Asia, Arthur D Little, the author of the report said, "this report reflects the best estimate (30%) for EV penetration to be attained in India by 2030."
He further added that 50% EV adoption rate by 2030 is only possible if the country genuinely realises its full potential, with the sale of more than 17 million EVs.
Also Read | Bangalore Electricity Supply Company Limited plans to set up 140 EV chargers by 2022-end
According to the report, India stands as one of the greatest EV markets in Asia, second only to China and surprisingly ahead of Japan. Therefore, the report highlighted the need of all stakeholders coming together in making a strong EV ecosystem to unveil the 'real potential' of the Indian EV business.
Maitra said, "We can build on this position by taking action to assist product innovation, develop dependable charging infrastructure, provide subsidies to consumers, and provide further incentives to start-ups engaged in battery R&D, among other things. Every tenth EV sold worldwide could be made in India, turning it into a global EV powerhouse if India reaches its real EV potential of 50% electrification."
However, According to the Global Electric Mobility Readiness Index (GEMRIX 2022), Norway stands as the EV adoption leader globally. Arthur D. Little's GEMRIX undertaken four primary parameters to evaluate the EV adoption trend. These included: markets, customers, infrastructure and governments. GEMRIX studied 15 countries where India holds the 11th position in market readiness for EV adoption parameters.
The Index is made to review the market conditions for EV and internal combustion engine (ICE)-driven vehicles. As per the Index, an EV readiness score of 100 means that in a given country, it is equally beneficial to buy and operate an EV as one with an ICE. However,the GEMRIX 2022 said, there has been an uptick in the overall usage of EVs over the last two years across the globe.
"Exciting news! Elets eGov is now on WhatsApp Channels 🚀 Subscribe today by clicking the link and stay updated with the latest insights!"
Click here!