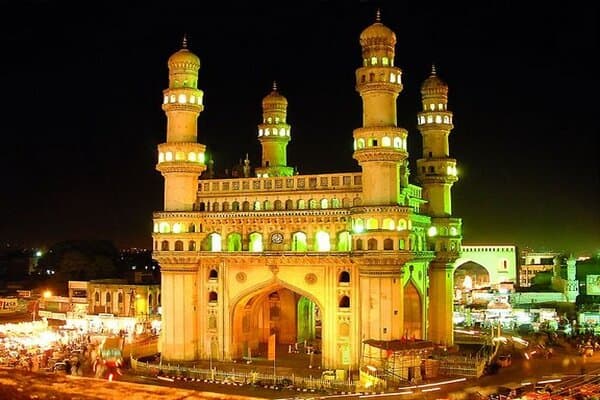 With an aim to preserve the heritage of Telangana, the Telangana government has constituted three committees at the state, district and Greater Hyderabad Municipal Corporation (GHMC) level. These committees will work to ensure conservation, preservation, restoration and maintenance of Telangana's tangible and intangible heritage.
The state's Tourism and Culture Department has rolled out a government order constituting a state-level committee – Telangana State Heritage Authority (TSHA); district-level committees – District Heritage and Precincts Committees (DHPC) except for the GHMC area. For the GHMC area, the state government has constituted Greater Hyderabad Heritage and Precincts Committee (GHHPC).
Structure: State-level committee
The state has assigned the Chief Secretary as the Chairman of the state-level committee. While Secretary, Tourism and Culture; Principal Secretary, Municipal Administration and Member Urban Development; Secretary, Education; Principal Secretary, Finance have been boarded as members and Director, Department of Heritage Telangana as member convenor. The move was as per under section 6 (1), 8(1) & 9(1) of the Telangana Heritage (Protection, Preservation, Conservation and Maintenance) Act, 2017. Further, two members with expertise in archaeology, heritage and history will be co-opted.
Structure: District-level committee
As per the government, the District Collector will head the District Heritage and Precincts Committee (DHPC) of his respective district as the Chairman. The members of the committee will include the Superintendent of Police (SP), Additional Collector, District Forest Officer, District Education Officer, District Tourism Officer, and District Town and Country Planning Officer. Whereas, the Assistant Director, Department of Heritage will be the member-convenor. For the district-level committees also, two members will be co-opted who will hold expertise in archaeology, heritage, and history.
Also Read: Telangana CM KC Rao to launch "Dalit Bandhu" scheme as a pilot
Structure: GHHPC
Following a similar pattern, the GHMC Commissioner is the Chairman of GHHPC and the Metropolitan Commissioner of HMDA is named the co-chairman. Police Commissioners of Hyderabad, Cyberabad and Rachakonda; Tourism Commissioner; District Collectors of Hyderabad, Ranga Reddy, Medchal-Malkajgiri and Sanga Reddy; GHMC's Chief City Planner; HMDA's Chief Planning Officer of HMDA; and Conservator of Forests of Hyderabad have been named the members of the committee. While the member-convenor for GHHPC is the Deputy Director, Department of Heritage. Two experts will also be co-opted for this committee as well.