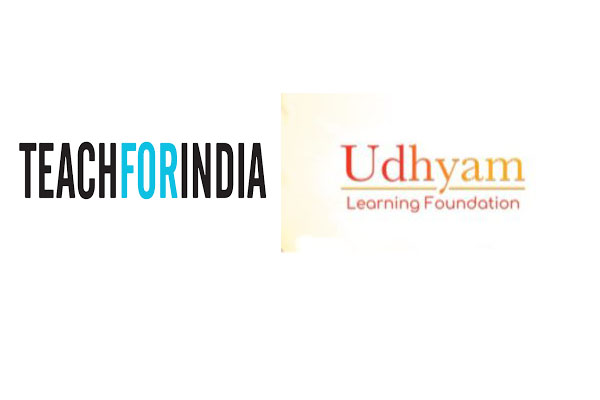 Call-a-Kahaani is all set to launch a pilot in a joint venture with Teach for India, Hyderabad, with government school students of Grades 6 to 10 in Hyderabad, India to encourage the building of 21st-century skill sets. This project is a part of Udhyam Learning Foundation's Quality and Scale Lab which aims at running experiments that can build agency in the young population of the country.
Call-a-Kahaani was envisioned at the onset of the pandemic which has adversely affected the learning needs of children and raised a concern about life skills education, especially for learners belonging to areas with low digital infrastructure access. Call-a-Kahani platform has been built upon an Interactive Voice Response (IVRS) platform and can be accessed without the need for the internet, simply by dialling a number which makes it a highly scalable product for remote learning. This interactive story-playground comes with a rich storehouse of heartfelt journeys of people from all walks of life who have risen from difficult backgrounds. Post a captivative four-minute audio story, the learners are presented with a set of reflective, choice-based scenarios which unfold into parallel stories based on the decisions and choices made by the learners, designed to nudge behavioural change.
The ease of access to the platform and the data-driven approach to learning aims to build a learning community through stories to prepare the learners for a world where change is constant and learning never stops.
The response to the previous pilots of Call-a-Kahaani has been highly successful with over 7200+ calls, 20800+ minutes of total call time from 15+ states across India.  Stories of craftsmen like Mansukh Bhai and his innovative approach to making a fridge from clay, or the entrepreneurial journey of Chayaben and her papad business are a major crowd puller. The stories deal with different variants of themes relevant to the learners like careers in arts and sports, waste management, health and hygiene, culture and community building and so on. Learners are seen to feel happy and inspired after tuning in to the platform and for many, it serves as a stress-buster during exams.
The Call-a-Kahaani platform comes up with one new story every week on 08061933185 in Hindi and English, while the old stories are threaded to the story library for easy access. Teach for India, Hyderabad is excited to have its learners engage with the platform.