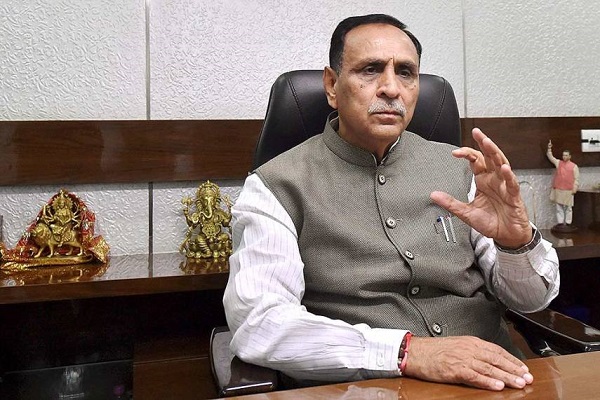 Chief Minister of Gujarat, Vijay Rupani, on the occasion of the National Youth Day launched India's first dedicated employment-oriented call centre 'Rojgaar Setu'.
As per a statement by the Government of Gujarat, "With the launch of this new initiative, any youth in Gujarat can dial 63-57-390-390 and get information about the government schemes of any district of the state including study oriented, employment-oriented and youth-oriented."
As reported by a national daily, while inaugurating the call centre through video conferencing, CM Rupani said, "Gujarat government is moving forward with a mantra of 'Har Hath ko Kam, Har Khet Ko Pani'. We are committed to providing employment to everyone and everyone gets the right job and GDP raises."
CM Rupani, along with the launch of 'Rojgar Setu' also launched a fortnight online recruitment fair from January 12 to January 25. The fair is an initiative of the Directorate of Employment Training, Department of Labor and Employment, read the statement.
Also Read: CM Rupani issues SOPs for Pakshi Bacho & Karuna Abhiyan 2021 against Bird Flu
Speaking on the recruitment fair, CM said that he is likely to see about 25,000 youth getting employment opportunities through this online recruitment fair.
According to Dilip Thakor, Minister of Labour and Employment, "The significance of Rojgar Setu project is that for the first time in the country, the candidate will interact directly with the district employment office through Rojgar Setu – Call Center."
Alok Pandey, Director of Employment Training, gave a detailed presentation on the new schemes to the CM. CM Rupani also unveiled a booklet of the apprenticeship scheme.
Also Read: Gujarat stood 2nd, Kerala tops with most e-transactions during lockdown
The Additional Chief Secretary of Labor-Employment Department, Vipul Mitra; as well as various district Collectors and officers joined the inaugural ceremony.