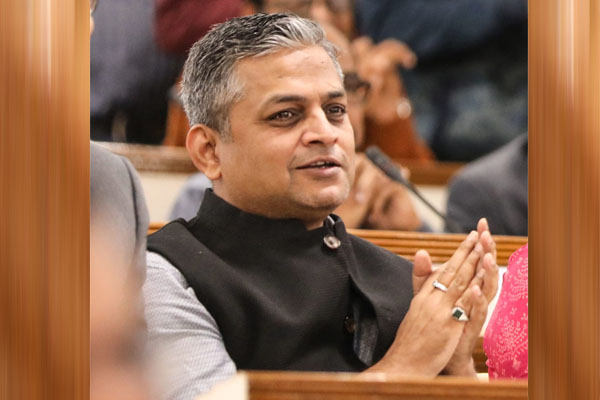 As an enabler, digital technology has proved its role in optimising various processes, thereby improving overall efficiency in various fields. The Government of Odisha has also leveraged technology on various components of e governance including agriculture, education, mining, and MSME. With many novel initiatives and innovative technology, the government is trying to improve service delivery, says Manoj Kumar Mishra, Secretary, Department of Electronics and Information Technology, Government of Odisha & Chairman, Odisha Computer Application Centre (OCAC), Odisha, in conversation with Arpit Gupta of Elets News Network (ENN).
The Government of Odisha has been focusing on leveraging technology for better Service delivery. One of the key components of the CM's 5T Charter has been 'Technology' and we have seen the Government of Odisha coming up with multiple applications including Bhubaneshwar Land Use Intelligent system (BLUIS) and e-Pravesh using Satellite and AI. Please throw light on IT and e-governance initiatives undertaken by the Government of Odisha?
Odisha has consistently pioneered the use of technology as an enabler for achieving good governance. In the run up to the first anniversary (Oct 2, 2020) of the 5T initiative conceptualized by Hon'ble Chief Minister of Odisha, Shri Naveen Patnaik – the state has recently rolled out multiple digital initiatives for augmenting efficiency of processes resulting in better service delivery to citizens.
Agriculture & Farmer Welfare: State Farmers' Database (76 lakh farmers) for easy identification, e-licensing for agri-input dealers, online certification for agriculture university students, registration of fishing boats & licences, registration of brackish water farms and subsidy for setting up of new livestock and fishery units.
Food Security: Online farmer registration for paddy procurement at mandis, online application for ration cards by citizens, online application for licenses & deposit of cost of food grains lifted by fair price shop dealers
Education: Integrated scholarship portal streamlining the management of 21 scholarship schemes of 6 major departments on a single portal – minimizes duplication and ensures leakage free scholarship disbursal to 11 lakh+ beneficiaries. All courses of government schools have been brought online. Hybrid model of learning has been adopted to ensure that teachers, students and guardians can gradually adapt to virtual learning. Hence, school teachers have been deputed to go from village to village to deliver instructions to students. Almost 5 lakh SC/ST students studying in government schools are expected to be benefited under this program
Mining: IoT based stockyard management system for faster ore evacuation & enhanced productivity of mines (managed by state PSU) and use of advanced analytics for monitoring customer registrations, sales contracts & ore accounting.
MSMEs: Online issue of certificates on EPM registration, rate contract & no dues, transparent & faster inspection regimes, timely release of rebates
Emergency Services: Single number across the state to address citizen's grievances – converges all emergency hotlines like 100, 101, 102, 108 & 141 into unified number "112"
Other public services: Bhubaneswar Land Use Intelligence System (BLUIS) for monitoring changes in government lands using high resolution satellite imagery & AI, e-Pravesh for easy regulation of entry into government offices via facial recognition, Litigation Management System for expediting govt. communication & coordination for pending legal cases.
On an average, around 250 services (of various departments) under 5T framework have been made online and work is in progress to bring 150+ more services online. The State has also announced a project for bringing all public services under a common unified portal ("Odisha One") for the convenience of its citizens.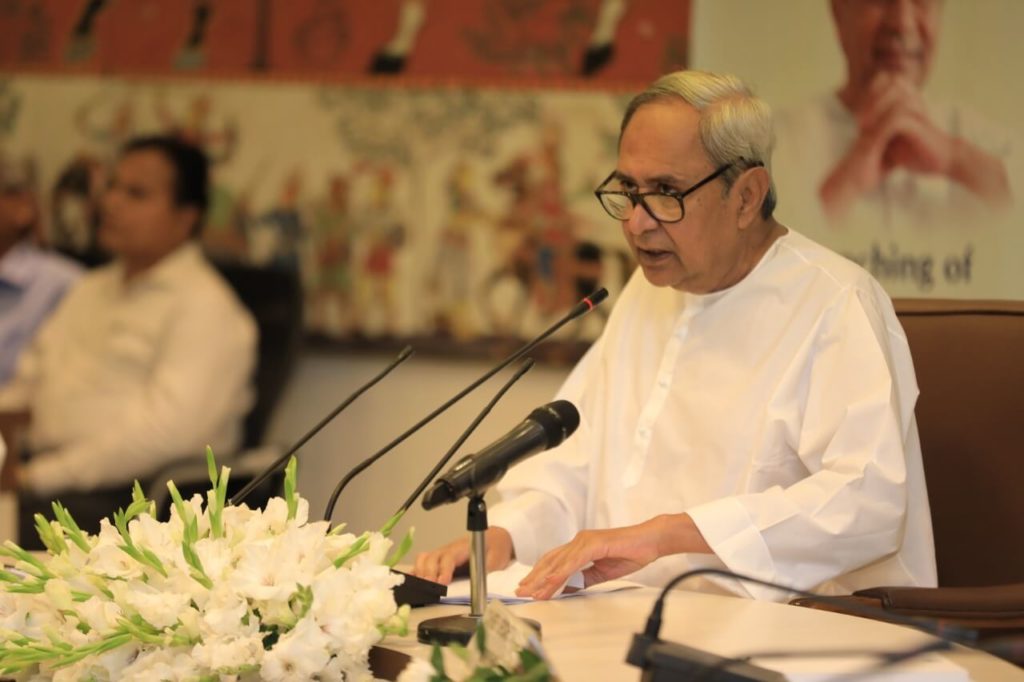 The E&IT department has been recognized nationally for its efforts in cloud infrastructure adoption. Can you briefly outline these efforts? What are some of your plans for leveraging cloud enabled infrastructure for fostering innovation and improving collaboration between departments.
The E&IT department encourages all state departments to use the cloud enable State Data Centre for hosting of applications. In cases of unprecedented footfalls on applications, auto scaling process in cloud based data centres ensures that applications run smoothly without compromising service standards. The department has also designed, deployed, integrated and configured and implemented the Government of Odisha private cloud (GO Cloud). This comprises software defined infrastructure services for computing, networking, storage, tenancy security & service management using cloud computing technologies. The infrastructure is designed to be easily and quickly provisioned with minimal effort and cost.
Also Read: Transforming India: From Overcoming Crisis to Economic Recovery & Digitisation
To foster innovation and improve collaboration between departments, we are planning to enhance our proficiency in providing services such as PaaS (Platform as a Service) and IaaS (Infrastructure as a Service). We are also targeting to provide departments with properly configured secure private environment so that they can deploy applications using self service portal at minimum internal and external risks.
How has Odisha leveraged technology in tackling the Corona crisis? With the Corona pandemic in place, a need for better connected and integrated digital systems is observed. How do you think Odisha is equipped and prepared for this transformation from traditional to remote working and prominence of digital space?
The unprecedented spread of the Coronavirus pandemic presented itself as a great opportunity for innovation. As the first responders, governments worldwide were expected to rise to the occasion and take the lead in bringing all stakeholders – public sector, private sector and the civil society – to combat the pandemic. The Government of Odisha was nimble enough to recognize this and prepared itself in advance. It had the foresight to leverage technology for closely monitoring suspect COVID-19 suspect carriers, enforcing social distancing and augmenting infrastructure capacity on testing & medical treatment to deal with the crisis. Rich datasets structured around user journeys & captured through various ICT tools implemented have proved critical for evidence-based policy making in Odisha. Command over the macro & micro level granularity of data has enabled decision makers to forecast and plan effectively for the times to come. And last but not the least, technology has enabled the government to establish transparent communication channels with its citizens to keep them safe and assured in such uncertain times.
The E&IT department of the Govt. of Odisha is the nodal department for guiding the design, conceptualization & implementation of all ICT interventions in the state. From a macro-view, the department has implemented:
Single unified portal (covid19.odisha.gov.in) that captures datasets (used by multiple departments such as Home, Health & Family Welfare, Labor, Panchayati Raj, Transport etc.) and presents a single version of truth.
o Major components covered are registration and contact tracing of suspect or at risk carriers, monitoring health & social distancing compliance of quarantined patients, sample collection & testing and patient management (including discharge details and intent to donate plasma from recovered patients)
o GIS based Infrastructure Mapping – bed capacity, availability of utilities (electricity, potable water supply, power back up), manpower strength– up to block level
o Only system in India to manage the entire migrant lifecycle during the COVID crisis – includes migrant registration, regulation of migrant movement into the state (by air, road or rail), enforcement of testing and quarantine and direct fund transfer of monetary aid. Skill mapping of migrants has also been undertaken to map employment opportunities.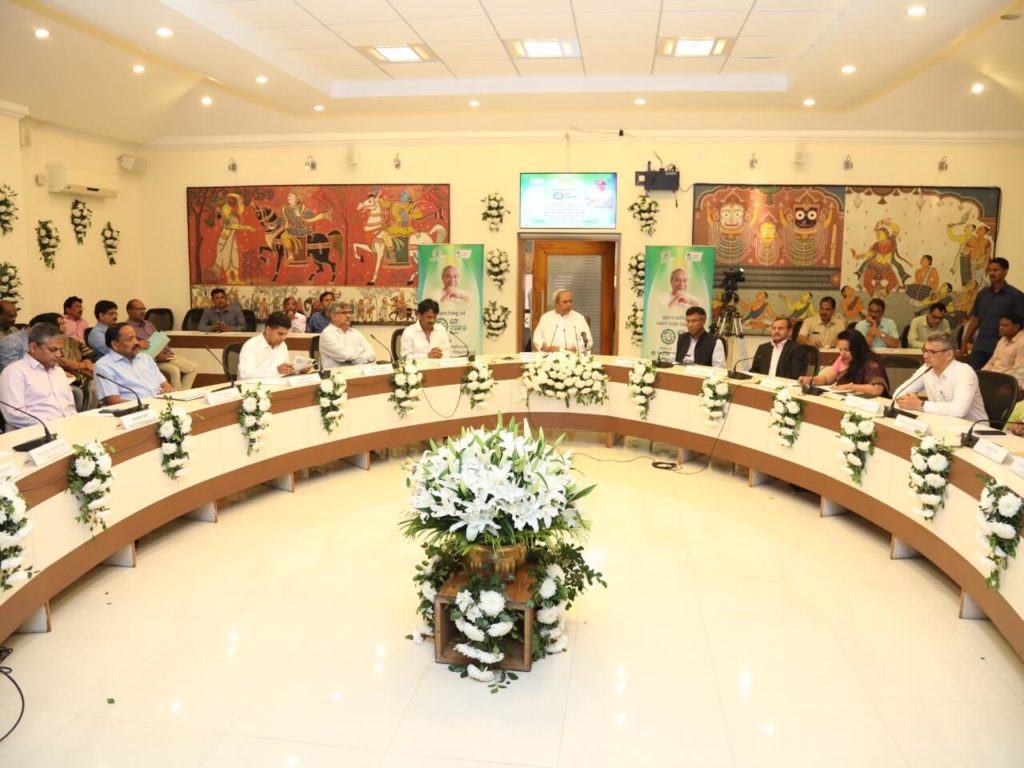 Also Read: Chhattisgarh: Endeavouring for Giant Leap in Education Paradigm
o Integrated with AI based tools developed by Deloitte & Salesforce for enabling self-health assessments of citizens and flagging high risk cases for urgent medical attention.
 State of the Art COVID Dashboard that enables decisionmakers at all echelons to monitor performance of various CoVID related interventions across Odisha and plan ahead o Advanced Visual Representation of CoVID related KPIs such as infection spread on a timeline, demographic & geographic profiling, infrastructure availability, population dynamics (extent of inbound migrants, existing population density)
o A study by researchers from Stanford University, Tech Industry (USA) and Aerosol Industry (Switzerland) on COVID-19 data reporting ranks Odisha among the 3 best states in India for quality reporting. This has been attributed to rich visualization, accuracy in reporting and protection of privacy of citizens while reporting data on the pandemic.
o Predictive Modelling (in partnership with SAS): We have developed predictive models for forecasting susceptible population, deciding on extent of lockdown to achieve balance of public safety & economic activity, simulating risk profiles of districts & checking infrastructure preparedness for combating infection surge. Based on these model output (available up to block level), the State has undertaken distribution of testing kits and augmentation of medical care capacity
In partnership with Tirupati IIT & Facebook, we conducted an analysis of anonymized Facebook datasets (available under its Data for Good program) of users, which was done to check adherence to lockdown restrictions in CoVID hotspots and strengthen enforcement in critically affected areas with high mobility especially during nights
Establishment of dedicated telemedicine helpline facility bringing together volunteer doctors willing to remotely consult suspect CoVID-19 cases
Collaborating with UNICEF for launching a unique website to invite volunteers to strengthen Odisha's fight against the Covid-19
Whatsapp Bot for information dissemination to citizens on CoVID – serves as a trustworthy source of government communication and stems rumor mongering prevalent during pandemics.
To enable remote working of the government during the pandemic, the coverage of Odisha State Workflow Automation System has been extended to 70 directorates and 40 departments. Access to VPN, digital signatures, and web conferencing tools (such as Microsoft and Cisco Webex) have been enabled for smooth conduct of operations.
How the State is leveraging emerging technology to improve delivery of services and better decision making and what measures are being taken by the Department of Electronics and IT to secure cyberspace?
Odisha has been quite active in leveraging use cases of emerging technologies to drive innovations in public service delivery. A few noteworthy examples are:
Use of IoT in Stockyard Management: This enables faster throughput & evacuation of ore, resulting in higher productivity and revenues for mines.
Use of GeoSpatial Technology for Land Intelligence: This enables detection of unauthorized encroachment of government lands
Use of Block chain in Paddy Procurement Automation System: This makes the procurement transaction records tamper proof and hence assures the farmer & millers of the correct price for their output.
Use of Predictive Analytics in CoVID Management: This gives indicators to the government on the infection trends & the risk spread so as to effectively plan for infrastructure augmentation (testing kits, isolation beds, critical care equipment such as ventilators)
Use of Biometrics for Verification: Iris recognition has been actively used for authenticating ration beneficiaries at fair price shops and facial recognition has been used for regulating visitor entry at Odisha Secretariat.
Use of Digital Experience Management stack in Odisha Tourism: Advanced content management, analytics and targeting tools have been used for providing an immersive experience to website visitors and converting them to tourist footfalls.
The E&IT department has formed a dedicated cyber security team called Computer Emergency Response Team Odisha (CERT-O) to safeguard government websites and applications from cyber-attacks. It is mandated to frame the state's crisis management plan and consult CERT India in the implementation phase. The department has invested in the establishment of a state-of-the-art Security Operation Centre (SOC), capacity building of officials of government departments dealing with IT services at various level and other cybersecurity-related activities under CERT-O. The CERT-O team will also conduct periodic "pen tests" or authorized simulated cyber-attacks on systems to gauge the security & response preparedness of departments.

MO Sarkar has been one of the leading examples of service delivery where the dignity aspect of service has been underlined. Briefly describe the initiative and its achievements since inception.
Mo Sarkar (meaning "My Government" in Odia) is one of the most landmark initiatives undertaken by Odisha to bring about a cultural change in government attitude towards citizens. Hon'ble CM of Odisha, Shri Naveen Patnaik has always urged administrators to believe in the goodness of people – the real masters in a democracy. Hence, it becomes a moral imperative for institutions to listen to citizens' voices and serve them in a professional and dignified manner.
Mo Sarkar's integrated platform (including advanced contact centres, customer relationship, visitor management) focuses on gathering feedback from the citizens on the kind of response and service they receive when they visit the public facilities and services. Advanced analytics provides insights on the extent to which the needs and voices of citizens are considered during the various stages of public service design, delivery, and evaluation/review. Scores generated based on feedback collected is also accounted for appraisal of departments and officials.
As on date, around 240 services of 27 government departments have already been covered under Mo Sarkar. Every month, on an average, more than 1 lakh calls are handled by the outbound call centres and 8000+ calls are made directly to citizens by senior govt. officials & ministers. Moving forward, we plan to build on this platform to not just record & respond to feedback but also collaborate to provide door step services, predict peak traffic in service demand & plan to effectively respond to them.
Considering the present scenario, what is possibly the way forward for Odisha with regard to technology and digitisation?
Connecting Citizens to Internet:
In the pursuit of its ambition of "Internet for All", the Government of Odisha is gearing up to provide high speed internet connectivity to all Gram Panchayats by April 2021. Directives have been issued to provide Wi-fi activity at the main activity points of GP so that all government offices including the schools, medicals and banks can also access the connectivity. So far 22, 541 kilometres of optical fiber cable has been laid against the target of 27,610 kilometres. The balance of 5069 kilometres will be completed soon. Similarly as of now, 4651 GPs and 230 blocks have been provided the connectivity. Rest blocks and GPs will be linked up in phases. This infrastructure will bring all the GPs within the scope of SWAN network. It shall also be available to be leased out to the telecom and internet service providers on a commercial basis.
Connecting Government to Citizens on Internet:
In the pursuit of enhanced speed, convenience & transparency in government to citizen (G2C) transactions, the Government of Odisha has initiated the development of Social Registry and Integrated Social Protection Delivery Platform (SPDP). Development of an integrated social registry would make identification & authentication of beneficiaries more transparent, accountable and quicker. The administrative costs involved in verifying eligibility of beneficiaries and authenticating their details could be substantially reduced by the implementation of SPDP. Also leakages to ineligible beneficiaries could be arrested thus ensuring that each eligible beneficiary receives his entitlement