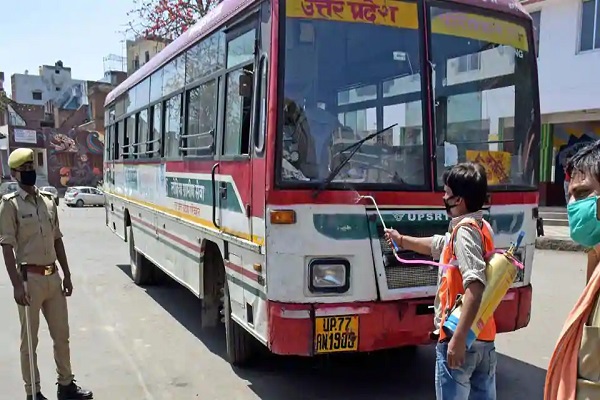 On June 2, the second day of normal operation, as many as 68,000 passengers travelled by 3,167 Uttar Pradesh State Road Transport Corporation (UPSRTC) buses. Passengers appreciated the safe travel arrangements. Sanitisation of all stations and buses and corporation personnel in masks with the availability of hand sanitisers at every point boosted the confidence of passengers. The thermal screening of every passenger boarding the bus was conducted smoothly.
Installation of CCTV cameras could not be completed in almost all the regions till June 1. Dr Raj Shekhar, Managing Director, UPSRTC instructed the nodal officers to personally supervise the installation of cameras. By June 2, only Etawah, Prayagraj, Ayodhya, Agra, Hardoi, Kanpur, Chitrakoot and Noida are the regions where CCTVs have not been installed yet. However, Dr Shekhar has instructed the officer to complete the installation work at the earliest. Moreover, the MD has strictly ordered the staff, especially the people involved in COVID work and not wearing the specified green jumpsuit, to follow the SOP.
Dr Shekhar reiterated the commitment of UPSRTC for providing safe transport facility to the passengers with sanitised bus stations and buses. He appealed to the citizens of the state that journey by corporation buses is completely safe and secure. All the necessary measures have been taken by the corporation.