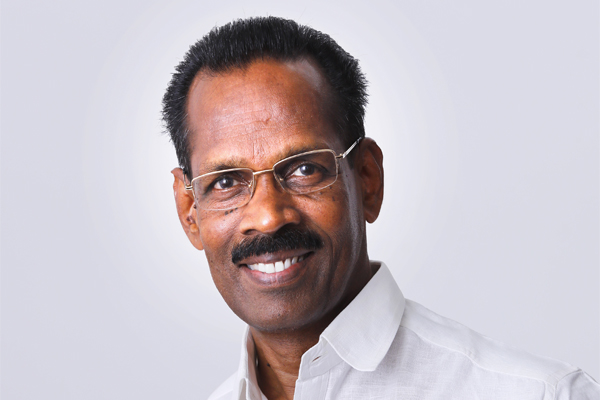 With an objective of skilling the young workforce of Kerala and elevating their skills to global standards for employment in India and abroad, the Government of Kerala has set up Kerala Academy for Skills Excellence (KASE). KASE is also the nodal agency for facilitating and coordinating various skill development initiatives of the State. TP Ramakrishnan, Minister for Labour and Skills, Government of Kerala is the man behind the initiative to empower the youth of the State by enabling them to enhance their skills.
KASE is the Skill Development Mission and  the nodal agency in the State for convergence of all the skill-based initiatives in the State. The primary objective of KASE is to promote, establish, setup, monitor, govern and regulate institutions and academies for the development of core employability skills, competency standards and for promoting technology that meets the demands of various industries globally. 
The various initiatives taken under the skill mission are:
SKILL CONVERGENCE IN KERALA
Different departments have their own skilling programmes, which inadvertently result in duplication. This called for the need for convergence across the departments under a mission at the State Level. Therefore,  KASE would guide, coordinate, monitor and evaluate skilling initiatives and bring all skill development activities of the State under one umbrella. To achieve this, the Government has approved the KASE proposal for a focused, integrated skill continuum with the following features:
The skill programme is governed by an Administrative Framework for Governance

SSDM is the Skill Secretariat

World Skill Lyceum, a think tank for the Skill Secretariat
The Administrative Framework for governance consists of two administrative bodies at the government level – State Level Steering Council which is headed by the Chief Minister and High Power Committee which is chaired by the Chief Secretary and convened by Managing Director, KASE.
International Skill Training & Employability Programme (i-STEP)
Considering the peculiar demographic characteristics of Kerala, unique skilling models have been adopted by KASE with industry tie-ups and placement linkages. KASE associates with industrial partners or prospective employers or entrepreneurs through the i-STEP (International Skill Training and Employability Programme), a single-window initiative to associate with the skill development mission of the State. i-STEP is open to any sectors of the industry, where the skill gap is identified by the stakeholders. Projects proposals, with the aim of imparting employability skill and 60 percent assured placements, can be submitted for consideration under the i-STEP initiative. Centres of Excellence (CoE), Accreditation of Skill Training Courses, and Skill Training program are the models under the i-STEP initiative.
KAUSHAL KENDRAS
KASE has set up Kaushal Kendras across Kerala as a rural skill hub focused on rural youth with world-class training facilities. "Kaushal Kendras" are equipped with facilities for providing training in different sectors such as communication skills, digital literacy, quantitative aptitude, analytical skills, soft skills etc. These Kendras will be a one-stop guidance complex with a multitude of career cluster touchpoints. Also, these will be a helping hand for students, job aspirants and unemployed candidates to achieve their specific goals in education, career, and more. Kaushal Kendras will be providing career guidance for the registrants and also provide relevant information about the details of educational loans, career prospects of a particular course, details of institutions for higher education, various competitive examinations, scholarships etc. In addition to this, Kaushal Kendras will act as a platform for improving the communication skills and employability skills of the candidates. KASE has set up Kaushal Kendras in the Districts of Kollam, Kozhikode and Palakkad and is in the process of expanding to other Districts.
KERALA STATE INSTITUTE OF DESIGN (KSID)
The Kerala State Institute of Design (KSID) was established as a unit of KASE for the purpose of creating a vibrant design community in the State through a synergistic partnership between artisan community, professional designers and the general public. Supported by National Institute of Design (NID) Ahmedabad, the primary objective of KSID is to promote design education and enhance the interplay of technology, management, creativity and design skills among youth, and most importantly to improve the quality of lives, through design applications. KSID is, at present, running three courses with a duration of Five semesters each: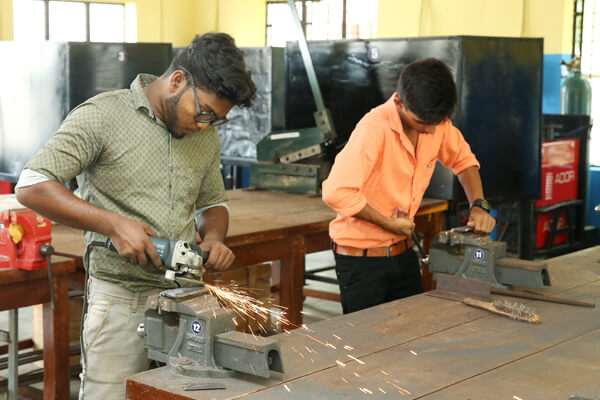 Postgraduate Diploma in Integrated Lifestyle Product Design – This involves an understanding of strong design fundamentals including design representation, elements of colour and form, materials and process, applied ergonomics, design process and thinking, socio-cultural influences etc. at various levels through the programme.
Postgraduate Diploma in IT Integrated Communication Design (IICD) –  This Programme aims at imparting knowledge and furthering research into the domain of designing interactive experiences in media, products and computer design applications.
Postgraduate Diploma in Textile and Apparel Design – This programme is developed to prepare students for employment in the textile as well as apparel design/fashion industry. The course intends to train young professionals with the relevant technical and design inputs in the areas of surface ornamentations of fabric through various weaving structures and post loom processes like printing and dyeing.
EMPLOYABILITY CENTRES
Concerted and systematic efforts are required to make the youth employable and to place them in the private sector by making them competent to avail the employment opportunities. With this objective, Government of Kerala through Directorate of Employment and Training and KASE have set up Ten (10) Employability Centres in the Districts of Ernakulam, Kannur, Kozhikode, Kollam, Palakkad, Kottayam, Alappuzha, Thrissur, Malappuram and Kasaragod. These Centres are functioning beside the Employment Exchanges in the respective districts. The infrastructure facilities to conduct training and other Human Resource Department (HRD) processes are available within the Employability Centre itself. Government, through KASE, provides the necessary hardware and software for the smooth functioning of the Centres.
CAREER DEVELOPMENT CENTRES
KASE in association with the National Employment Service Department, Government of Kerala has set up Career Development Centres/Mini Employability Centres (CDC/MEC) across Kerala. The centre acts as a destination where individuals can obtain authentic solutions for all kinds of career issues faced by them. It is equipped with the latest technologies and appropriate tools to address the issues of individuals. Moreover, the centre offers various services like assessment and counselling, well-equipped library with internet facility, various outreach programmes in educational institutions, career lectures/ workshops, exposure visits, soft skill training etc. In addition to this, CDCs have constituted various self-help groups. The Career Development Centres are located at Neyyattinkara, Palode, Kayamkulam, Chittur and Perambra. The CDC at Palode is the First Tribal Employment Exchange cum Career Development Centre in the State.
KERALA STATE JOB PORTAL
Department of Labour and Skills, Government of Kerala has launched a unique single-window facility for job seekers and employers to boost employment in the State. The State Job Portal – http://statejobportal.kerala.gov.in/ is envisaged to be a one-stop solution and an inclusive support system for job search and recruitment. It also offers multiple features that are engaging and interesting for the job seekers and job providers. Students passing out of various government and non-government institutes across the State will get automated access to the Job Portal. Companies who would like to recruit students from colleges or institutes henceforth need not even visit colleges. The State Job Portal provides the end-to-end recruitment solution starting from job posting to final offer letter issuance.
As of yet, the total job seekers registered are 68752 and  the total employers registered with the portal are 242. The number of partnered institutes registered is 126. The total vacancies posted on the job portal are 7431. Under the initiative, Job Fairs are also organised to open doors of opportunities in a broader spectrum. As of yet two job fairs have been successfully completed.
PRADHAN MANTRI KAUSHAL VIKAS YOJANA 2.0
KASE is the nodal agency for the implementation of Centrally Sponsored State Managed (CSSM) component of Pradhan Mantri Kaushal Vikas Yojana (PMKVY) 2.0 scheme, by virtue of its designation as the State Skill Development Mission. PMKVY is the flagship outcome-based Skill Training Scheme of the Ministry of Skill Development & Entrepreneurship (MSDE). This Skill Certification Scheme  aims to enable and mobilize a large number of Indian youth to take up skill training and become employable and earn their livelihood.
 KASE empanelled 72 Training Partners (including 22 Government ITIs for implementing the scheme).  25222 number of candidates were enrolled under this scheme and out of this 15247 completed training  till date.
INDIAN INSTITUTE OF INFRASTRUCTURE & CONSTRUCTION (IIIC)
The Indian Institute of Infrastructure & Construction (IIIC), at Chavara, Kollam is the Centre of Excellence to train and equip the youth and workforce in the infrastructure and construction sector. The institute is a joint initiative of Kerala Academy of Skills Excellence (KASE), the State Skill Development Mission of Government of Kerala and Uralungal Labour Contract Cooperative Society Ltd (ULCCS Ltd,) the largest cooperative movement in Asia. IIIC targets the larger mission of skill training and thereby personal transformation by imparting training with hands-on experience through state-of-the-art workshops/demo labs and 'On Job Training' at worksites through internships.
The goal of this institute is to ensure that all the students are employed in one form or the other and with that in mind; the courses are broadly classified as follows:
 Technician level (8th Standard to Plus two)
 Supervisory level (Plus Two, ITI/Diploma)
 Managerial level (Graduate/ Post Graduate)
The Institute has all the infrastructural facilities meant for a skill-training institute for the overall development of the students. Some of the facilities are; smart classrooms, Wi-Fi enabled campus, hostel facilities, advanced software, well-equipped labs, qualified faculty, industrial experts visit, an internship at live projects, hands-on training and soft skills training etc. The institute has been accredited by National Skill Development Corporation (NSDC) as a Training Centre and as a ToT centre by Construction Skill Development Council of India (CSDCI).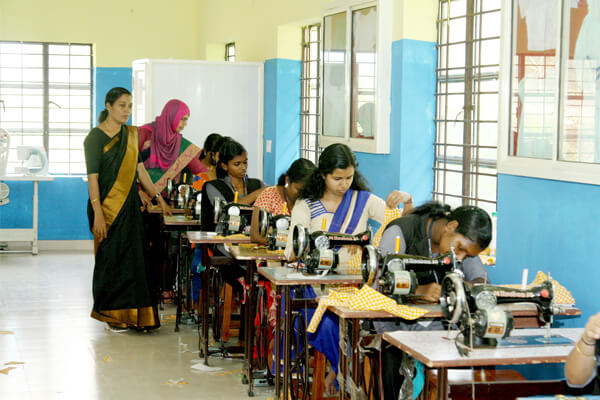 IIIC with the help of joint venture partner ULCCS and in tie-up with major construction companies could offer placement for all the students so far passed out from the Institute. The selection of courses is done by assessing the Industry requirements by conducting Industry-Academy workshops on a yearly basis. This helps in formulating the right curricula for the courses with a view to enhance the employability of the students in the chosen field. Students are given extensive training for Spoken English and in Soft skills to prepare them for placement interviews and for future career advancements.
SKILL REGISTRY MOBILE APPLICATION
Skill Registry is a mobile application developed to avail the services of a skilled workforce for the daily household and commercial needs directly to the public. Skilled labourers can register as Service Providers and those who require their services can register as customers. 
The application has been developed by KASE in association with the Industrial Training Department (ITD), Kudumbashree and the Employment Department. The app provides an opportunity for skilled workers to find day to day jobs and makes them capable of finding their daily work by themselves. Skilled workers who are not certified or professionally trained will also be considered on producing a declaration certified by the Panchayat. This also acts as a platform for the customers to find their daily job requirements without any intermediaries.
Furthermore, the app also offers major services in 42 sectors namely – AC, Washing Machine, Refrigerator, Oven, Fan/Iron Box, Computer, Mixer & Grinder Service And Repair, Electrician, Plumber, Carpenter, Painter, Coconut Climber, Day Care-Child Care In-Home, Driver with a vehicle, Driver without a vehicle, 2/3/4 wheeler repair, Agricultural Work, Catering, Civil Draughtsman, Cooking, Gas Stove Repair, Interior Designing, woodcutter, Welder, Truss Work, Tailor, Gardening and Landscaping, Geriatric Care-In Home/ Hospitals, Grass Cutting, Home Cleaning, Housekeeping, House Maid, Laundry & Ironing, Masonry-Small Construction Work/ Renovation/Compost Pit/Ring Work, Mobile Beauty Parlor-Services at Home, Santhwanam-Health Check-Up at Home, and Television Repair and Installation and more. 5729 service providers and 12075 customers have registered in the application.Users can  download the Skill Registry mobile application from the Google playstore.
SANKALP
Government of India has launched a World Bank assisted project – Skills Acquisition and Knowledge Awareness Livelihood Promotion (SANKALP) Programme, under the Ministry of Skill Development and Entrepreneurship (MSDE), to strengthen the institutional mechanisms for skill development and increase access to quality and market-relevant training for youth across the country.
As a part of implementing SANKALP project, the IIIrd Regional Workshop was held from 13th-15th February 2019 at the Institute of Management in Government (IMG), Thiruvananthapuram with the participation of 45-50 officers from States, MSDE, NSDC and World Bank along with the Senior Officers from the States of Rajasthan, Gujarat, Chandigarh, Daman and Nagaland. 
KASE  has constituted  District  Skilling Committees across the State to facilitate on-ground implementation of various skilling initiatives of the Centre and State Governments for ensuring quality and consistency in the skilling ecosystem under a single umbrella.