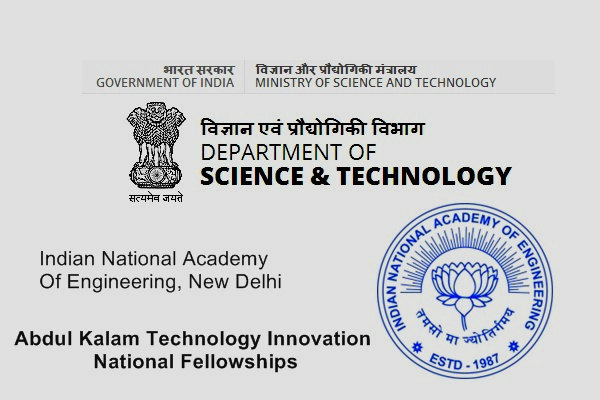 As many as seven scientists have been awarded Abdul Kalam Technology Innovation National Fellowship instituted by Indian National Academy of Engineering (INEA) and Science and Engineering Research Board (SERB), institutions of the Department of Science & Technology. The scientists have been awarded for developing deployable technology for commercialisation, a pilot-scale for field trial worthy technology, generation of patent, creating of a working model or prototype for demonstration and trials.
Those who were awarded the Fellowship are – Prof Rohit Srivastava from Indian Institute of Technology (IIT) Bombay; Prof Pushpak Bhattacharyya from IIT Patna, Prof V Kamakoti from IIT Madras, Prof. Sujatha Srinivasan from Assistive Devices, Bio-Mechanics; Prof Subhananda Chakrabarti from IIT Bombay, Prof. Bikramjit Basu from Indian Institute of Science, Bangalore and Prof. Debatosh Guha from University of Calcutta, Kolkata.
Prof Srivastava's area of specialisation is Point of Care diagnostics and medical device development and his research proposal topic was – World's first self-cervix screening device titled UCan. Prof Bhattacharyya's spans the area of Natural Language Processing (NLP), Machine Learning, Artificial Intelligence and his research proposal topic was 'Shushrut'- a System for Increasing Efficiency and Diagnosis-Accuracy of Clinical Workflow in Indian Radiology using Automatic Speech Recognition and Natural Language Processing.
The area of specialisation of Prof Kamakoti and Prof Srinivasan are Computer Science and Engineering and Assistive Devices, Bio Mechanics respectively and their research proposal topic was Design of SHAKTI based secure Micro-processor and Design and commercialisation of an indigenous lever-operated orthotic knee respectively.
While Prof Chakrabarti's interests are in Infrared Photo Detectors, Night Vision Devices, Compound (III-V, II-VI) Semi-Conductors, Growth (Molecular Beam Epitaxy), Quantum Dot/ T2SL Technology; Prof Basu and Prof Guhawork work in the areas of Biomaterials, Biomedical Engineering, Materials Science & Engineering and Antenna Engineering.
Prof Chakrabarti's research proposal topic was Development of high resolution and large format (640 x 512 and 1K x 1K) prototype Thermal imagers for night vision and surveillance applications. While Prof Basu's research proposal topic was design, manufacturing, pre-clinical and clinical validation of novel metallic/ceramic dental implants, Prof Guha's was area was development of Metasurface Enabled Multifunction Antennas for Medical and 5G Applications.
INAE and SERB of DST instituted the 'Abdul Kalam Technology Innovation National Fellowship' in the year 2017, to recognise, encourage and support translational research by individuals to achieve excellence in engineering, innovation and technology development.
Each awardee will receive Rs 25,000 per month as fellowship amount in addition to regular income as well as a research grant of Rs15 lakh per annum and an overhead of Rs1 lakh per annum to the host institute.