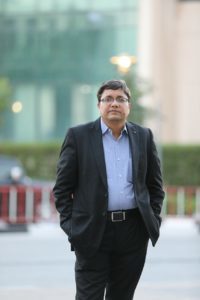 Lucknow, the capital city of Uttar Pradesh, is a celebration of life characterised by a unique amalgamation of 'Ganga-Jamuni Tehzeeb', medieval charm, and royal splendor, that strikes a harmonious accord with modernity. It is this very unique characteristic of the city that inspired many wordsmiths to reach the zenith of their creativity. The heritage structures with the tell-tale signs of the city's glorious past, the unmitigated tahzeeb of its inhabitants, the ingenious ways the people conduct their business in are all spellbinding.
The city is always ready to assimilate change, which is at the core of its ability to not only survive but thrive in a fast-changing world. It is these abilities of Lucknow that have attracted people not just from across the state but from the entire country to make it their home. Thus, pushing the fast-paced urbanisation process in Lucknow to its limits, and yet the city has responded with its characterised flair for innovation. The Urban Innovation Summit Lucknow, 2019 is all about acknowledging and contributing towards making this cultural hub future-ready through ideas that are as unique as the city itself.
This special issue of eGov magazine is dedicated to the efforts being made to transform Lucknow into a Smart, Sustainable, Liveable and Connected city. Our cover story talks about the various initiatives and projects launched under urban development programmes like Smart Cities Mission to give our readers a glimpse of how the 'City of Nawabs' will look like few years into the future.
To gain better insights into the various policy initiatives, this special edition carries interviews of Nand Gopal Gupta, Minister for Registration, Court Stamp Fees and Civil Aviation, Government of Uttar Pradesh; Dr Indramani Tripathi, Municipal Commissioner, Lucknow Municipal Corporation & Chief Executive Officer, Lucknow Smart City Limited; Kumar Prashant, Secretary, IT & Electronics; Managing Director UPLC; Managing Director Uttar Pradesh Development Systems Corporation Ltd. and Project Director, eSuvidha and Alok Kumar Commissioner Food and Civil Supplies, Government of Uttar Pradesh.
The magazine also carries the conference report of 3rd Smart City Summit Lucknow 2018, which was organised jointly with Lucknow Municipal Corporation and Lucknow Smart City Limited to find innovative ways to address various challenges in creating a sustainable city with citizen-centric governance structure.
We hope that the bouquet of articles and interviews in this special edition will articulate the new vision of Lucknow and help the city reach the next level of urban growth.