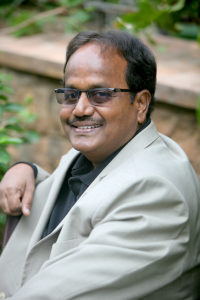 3S – Safety, Security, and Smartness, is imperative for the success of e-governance, says J A Chowdary, Special Chief Secretary and IT Advisor to Chief Minister of Andhra Pradesh. In a candid interaction with Rakesh Roy of Elets News Network (ENN) he elucidates on e-governance and digital initiatives to empower citizens as well as the vulnerable of cyber safety and security pertaining to these.
How has e-governance transformed the integration between common citizens with the government?
E-governance policy initiatives under Digital India is actually in the form of e-seva to provide real-time governance in ensuring easy, timely and accountable delivery of government services to all its citizens. The ultimate objective of e-governance is to make processes simpler, citizen friendly and more importantly making no discrimination service to haves and have-nots and make sure the government services reaches to last mile of the citizen.
The initiative is aiming to give a level playing field to create real accessibility for the common citizen, the poor and the backward, thereby fulfilling the vision of e-governance. E-governance is designed to strengthen the governance empowers the common citizen to become an active partner in the nation growth process. As digital citizens are more and more instrumented with data availability and accessibility, the vulnerability of cyber security has also increased. While more and more common citizens believe in e-governance and digital initiatives of the government, it is imperative for the government to protect their trust in introducing various measures of cyber safety and security.
Please apprise us the measures to safeguard the safety and security of digital data of common citizens?
3S – Safety, Security, and Smartness – is imperative for the success of e-governance. The pace of adoption and success of e-governance initiatives will eventually rely on the ensuring safety and security of the systems. The concept of security has undergone a massive change with the evolution of technology and digital transformation. Thus, we need more precautions by implementing various measures of the government of cyber security to secure the integrity of critical national infrastructure. Citizen smartness is the major concern for the success of e-governance and digital initiatives under Digital India.
We should gradually push the citizen smartness initiatives to aware citizens on the vulnerable of cyber attacks in data hacking and misuse. Only on successfully ensuring these three concerns can one say that India's Digital India vision is sustainable. AP Cyber Security Operations Centre (APCSOC), a very recent initiative of Government, which is very unique one and addresses cyber security challenges.
It combats cyber security threats and provide real-time intelligence sharing and threat analysis to all state government departments and entities. We also launched a cyber threat portal and the state's draft Cyber Security Framework (CSF)- a document that integrates the industry standards and best practices, released with an objective of inviting consultative feedback from the industry and expert groups. At the heart of the security operations center (SOC) is a blended security analytics platform that ingests, correlates and analyses massive amounts of data. The state has also roped in Pricewaterhouse Coopers (PwC) as cyber security consultants to the Government in helping the state frame and adopts best-in-breed practices and frameworks in this domain.
How is Andhra Pradesh stepping towards the implementation of e-governance and ensuring its success?
Andhra Pradesh is on the top in implementing e-governance not only in the country but also across the globe. Governance through digital technology has brought a lot of transformation in Andhra Pradesh.However, before we will go full-fledge of the e-governance and digital initiatives, we do ensure the safety and security of it. E-governance 2.0 is on Mission mode that embarks on One Government: Common Operating Environment and IT Infrastructure. The future is where Governments needs to be more connected than ever before by being FAST (Flat, Agile, Streamlined, and Tech-Savvy).
With its ability to manage, the ePragati Authority, an arm of AP Government works in this direction. ePragati is a software platform proposed to be implemented by ePragati Authority, consisting of 72 projects spanning across all major departments and components of Government of Andhra Pradesh.
Follow and connect with us on Facebook, Twitter, LinkedIn, Elets video