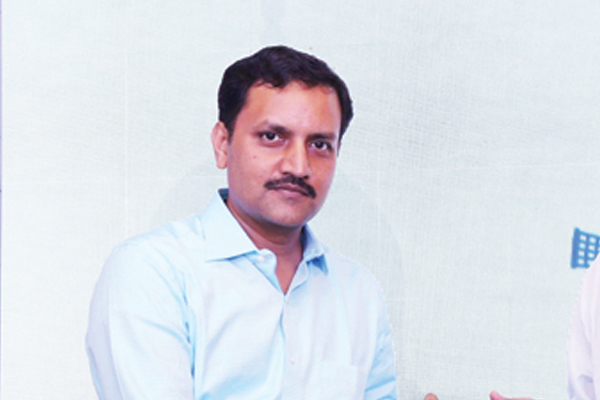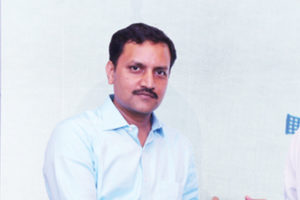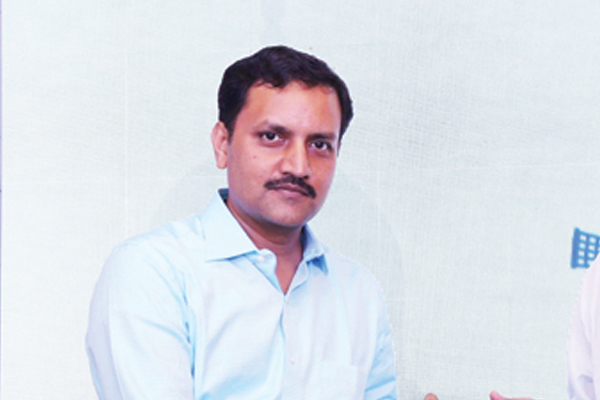 A project that will make Ujjain Smart City stand out will be the City Wide Sewerage Management System – the first of its kind initiative under AMRUT Mission, says Awadesh Sharma, Chief Executive Officer, Ujjain Smart City Limited, in conversation with Divakar Mukherjee of Elets News Network (ENN).
What is the long term vision of Ujjain Smart City Limited?
We want to make Ujjain a sustainable religious tourist destination, taking forward the ancient heritage, providing diverse opportunities in a knowledgebased economy and thriving on wellness and smart initiatives. More than any other city in the State, the historical legacy of Ujjain defines its present identity. It needs to be revitalised smartly for the city to reclaim its forgotten economic glory, and keep pace with the modern digital economy.
How do you plan to foster religious tourism in Ujjain through Smart City?
Ujjain is one of the seven most sacred places for Hindus and is widely seen as City of 'Mahakaal'. In addition to Simhast – which is the largest congregation of devotees in planet, we are working towards amplifying Masik Shivratri (monthly Shivratri). We believe that if we spread the word we will be able to draw devotees to Ujjain to seek the blessings of Mahakaal every month. For an exhilarating devotee experience, we will be conducting Maa Kshipra Maha Aarti during these days and have cultural evenings showcasing the rich cultural heritage of Ujjain. We want people to visit us in the month of 'Saavan' this year when "Mahakaal ki Sawari" moves around Ujjain. In addition, we are working to integrate our various initiatives like e-rickshaw, Public Bike Sharing (PBS), water ATMs etc, She Lounge and building up Heritage Walks. Two such walk routes have been shortlisted and we expect our "WoW Ujjain campaign" to generate the desired hype.
How are you utilising Information Technology to make Ujjain smart?
Today, Information Technology is a great enabler. With smartphones and Internet becoming accessible to common man, we are working on connecting with the Smart Ujjainis – be it with our One City, One App (which will go live in the coming months) or standalone apps like eRickshaw App (this provides facility to call an eRickshaw from your location), PINK App (here we work with aanganwadi workers) which provides a platform for our ladies to order female hygiene products from the comfort of their homes or Public Bike Share initiative – whereby using a partner app one can get bicycle on rent.
Which are the projects under Smart Mobility, Command and Control Centre and Smart Healthcare initiated for the Smart City?
Some of the projects are:
Battery Operated E-Rickshaws – These are battery-operated vehicles and hence can be an excellent alternative to petrol/diesel/CNG-driven vehicles, which causes severe pollution. The e-rickshaws do not emit smoke and hence they are non-polluting. Compared to other types of vehicles, e-rickshaws are quite cheap and can easily be afforded by a common man. The integration with Vessel Traffic Management System (VTMS) will facilitate the user as well the vendor providing services. Through mobile application, the user can locate the e-rickshaw in the nearby vicinity and can schedule ride at his convenience. Online booking facility will greatly reduce the conventional hassles encountered by user.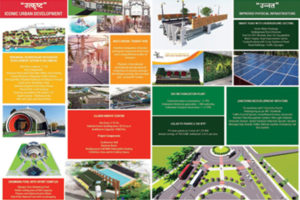 Smart Education Ujjain Smart City Limited aims to enhance the learning outcomes of school children in government schools, using diverse techniques. One of the most effective techniques to achieve this is to empower teachers by training them to use interactive techniques and multimedia content. Administration believes that students will have better learning experience which will lead to ultimate objective of improved learning by having the right mix of conventional teaching along with interactive multimedia techniques.
The use of these techniques in the appropriate manner shall help most of the students to grasp concepts in an easier way. The interaction of technology and content with students and teachers during teaching- learning process, the students will be all the more attentive to what is being taught in the class. Hence, with the overall objective of improving learning outcome in mind, Ujjain Smart City Limited intends to setup smart classrooms in the selected Government institutions of the walled city area of Ujjain. In the first phase of project, 97 classrooms have been selected from five schools. Work order has been issued dated December 30, 2017 to the vendor selected for this project.
Project Benefits: Enhance the learning outcomes of school children in government schools, using diverse technique and empower teachers by training them to use interactive techniques and multimedia content. This will increase knowledge assimilation and retention amongst school children, enhance learning by creating a nonstressful and interactive environment, enable access to high quality educational material. It will provide better systems and solutions to educationists along with new and innovative tools to teachers and enable them to provide better education to students.
How Ujjain citizens are being engaged to develop it as a Smart City?
At the core of all our development, be it Pan City or Area Based Development (ABD) plan is "Smart Ujjaini". We have continuous engagement with them with our website and social media handles. We keep on conducting reviews on field and engage with Ujjainis to understand from them and communicate to them about the initiatives that will make Ujjain a Smart City. This year during Maha Shivratri we dedicated our bilingual website www.UjjainSmartCity. com to the people of Ujjain and also conducted PBS event for cycle selection. We have been getting positive feedback from people of Ujjain and we are seeing our social media followers growing by the day.
What new projects are in the pipeline in the next three to six months?
Some great initiatives on which we have been working over for 6-7 months will see light of the day – the first being Smart Classes. Here we see ourselves leveraging the power of technology to make academics enjoyable for our children. Smart teachers are undergoing training and in April, 2018 we will dedicate the first batch of five smart schools that together have 97 smart classrooms. In July, 2018, we will see our OneCity One App going live. This will be followed by Intelligent Traffic Management System that too will go live around August, 2018.
We are also working on Smart roads which will have intelligent signals, wide, well managed and smart junctions. This project also come under Area Based Development scheme. Also these smart junctions under redevelopment with ITMS will have Traffic Control System, Surveillance Camera, Automatic Number Plate Recognition System, Red Light Violation Detection System, Speed Violation Detection System, Variable Message Sign Boards, Public Address System and Emergency Call Box System facilities.
Ground work for this project has already been on and over next couple of months we will see the work starting on ground. This project once completed will be blessing for Ujjain for days to come. PBS – Public Bike Sharing –USP – Dockless- All mile connectivity A comprehensive plan for Mahakal Temple precinct named MRIDA has been in the offing. The first phase work is expected to be initiated within six months. This project will have following facilities – MLCP (Multi Level Car Parking), corridor, Ghats, lake front, recreation, plaza and other utilities, etc.